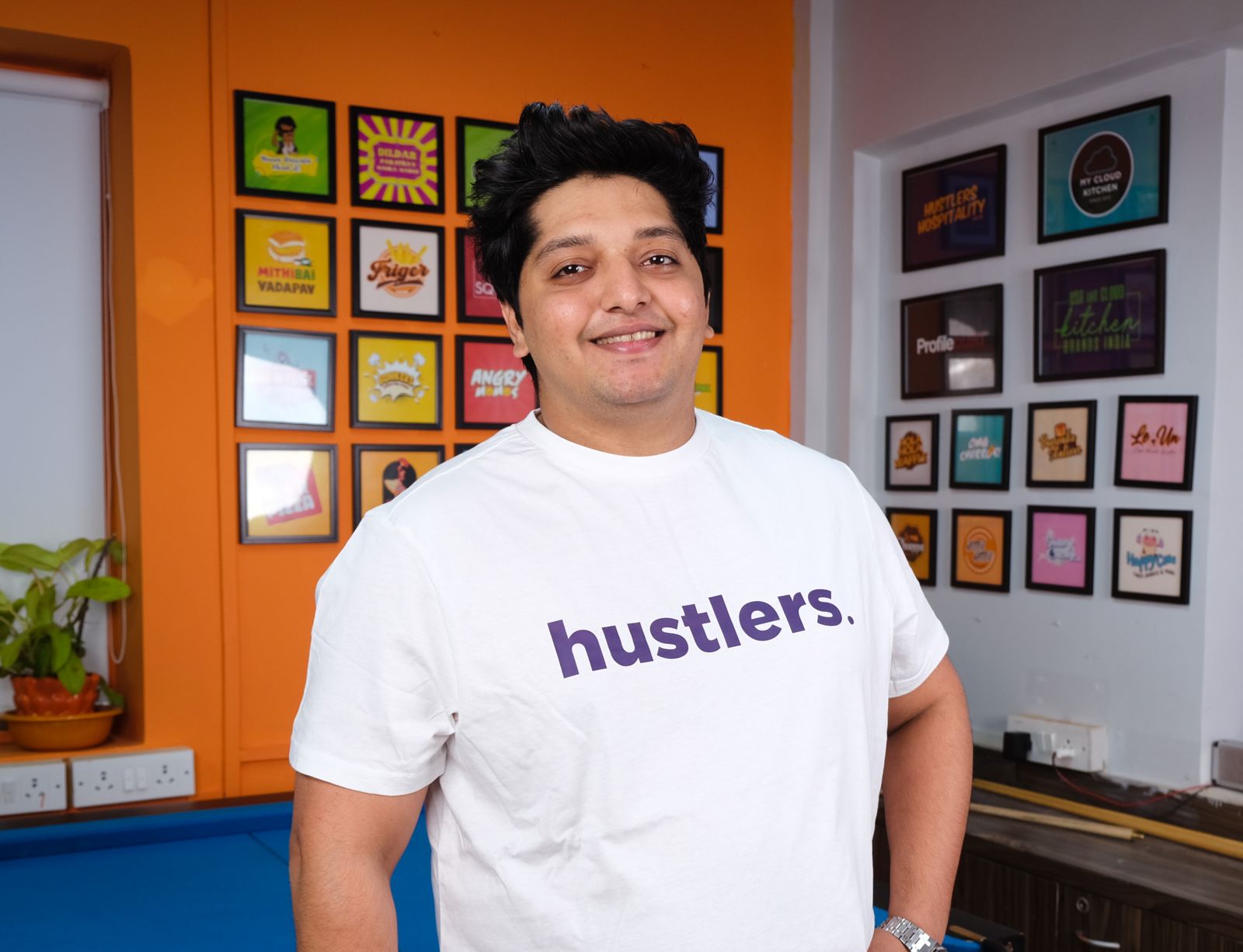 Asset Light Food Tech start-up Hustlers Hospitality offers profitable cloud kitchens & QSR brands. They have a strong presence with cloud kitchen operations across Mumbai, Pune, Bangalore, Delhi, Hyderabad, Surat, Ahmedabad, Ludhiana, Chandigarh, Patna, and Darbhanga. Founded in 2020, Hustlers is now planning to launch a restaurant under the brand. In a conversation with Asmita Mukherjee, Krunal Oza, Founder & CEO of Hustlers Hospitality shared his future plans for the brand.
Kindly brief us about your business model.
Our business model is a multi-cuisine, multi-brand cloud kitchen where we have multiple brands that operate from a single kitchen on numerous platforms like Zomato and Swiggy. This is our main business model, where we create a successful kitchen in one location and then franchise the business to others. We also partner with existing restaurants as a growth hack model, so that they get incremental sales.
What products and offerings does Hustlers Hospitality already have under its umbrella?
We have multiple brands offering different cuisines under our umbrella, ranging from pizza brands, sandwich brands, dessert brands, waffle brands, pancake brands, and brownie & cookie brands. Along with these offerings, we also have two North Indian brands, two Chinese brands, a South Indian brand, two Biryani brands, and a Momo brand.
Hustlers Hospitality claims to bring unprofitable restaurants to profit. What is the formula behind this? 
We partner with unprofitable restaurants that have already invested in setting up their entire kitchen and hiring staff. So, if an unprofitable restaurant has the kitchen equipment and staff, we use the infrastructure and train them to lead a couple of cloud kitchen brands which are delivery-only brands and operate only on Zomato and Swiggy from their restaurant. So that the restaurant remains functional and they have two points of business – the restaurant that they were running and along with that an experience to run cloud kitchen brands that operate solely on Zomato and Swiggy.
How important is packaging for any cloud kitchen? 
Packaging is definitely very important for cloud kitchens because they are not seen practically on the roads. Branded and designed packaging that contains brand details allows the customer to know about a brand that is totally new to them. To make that first impression, it is indeed important to have good packaging of the food. Apart from that, we have stopped using plastic and instead use biodegradable packaging.
Are you planning to open a physical restaurant anytime soon?
We are planning to open a physical restaurant very soon, perhaps by early 2023. Under Hustlers Hospitality, we plan to have an Indian cuisine brand and a QSR which will be focused on fried chicken as a product.
What challenges do you foresee in the cloud kitchen business?
The standard operating procedure is the biggest challenge for cloud kitchens. Marketing is another challenge in terms of trust-building because these brands are only available online.
What is the minimum amount that a food entrepreneur has to invest to be associated with Hustlers?
To tie up with Hustlers Hospitality and enjoy its unmatched services and unlimited benefits, the minimum investment that a food entrepreneur has to do is around INR 3-5 lacs.
What is the next funding round that you are looking at? 
For funding, we are in talks with several investment firms where we are planning to raise around INR 25 cr in 8-10 months.
asmita.mukherjee@saffronsynergies.in
asmitamukherjeehbiz@gmail.com