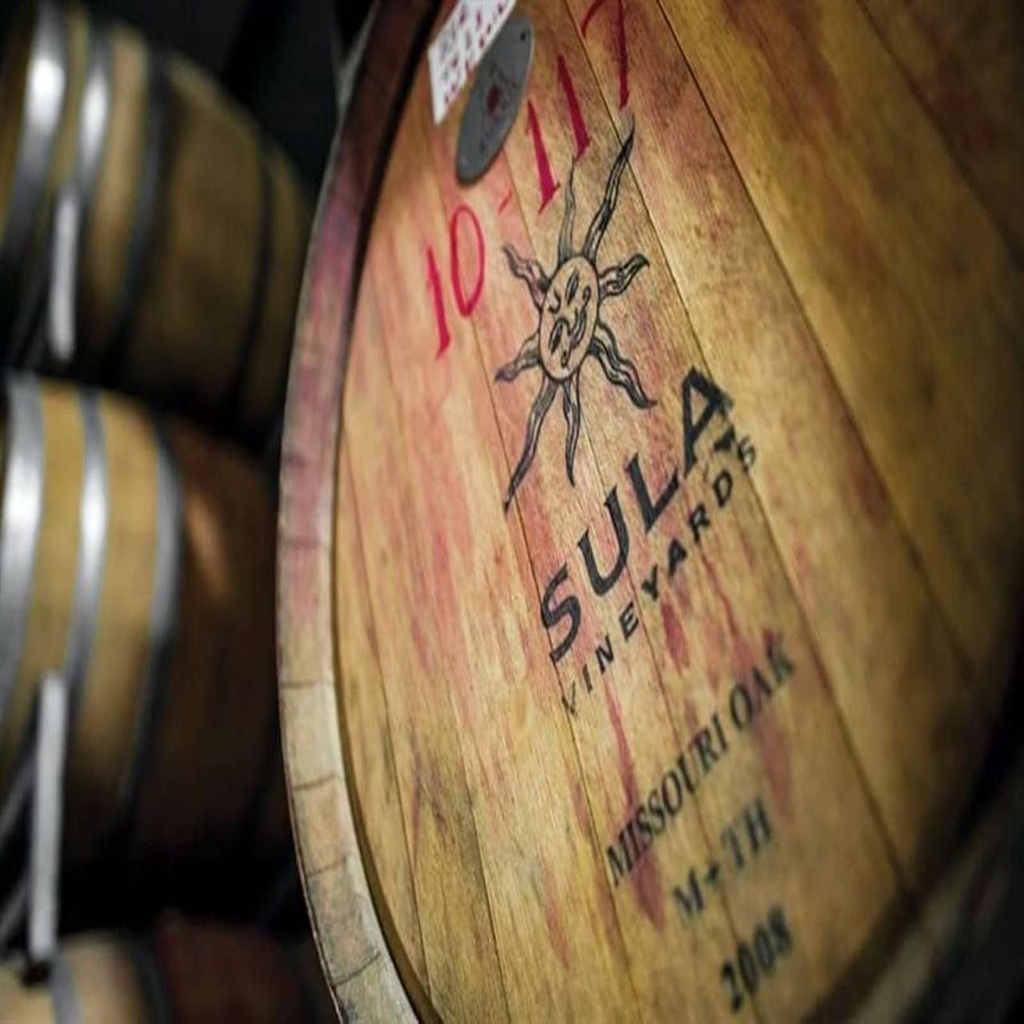 Sula Vineyards, India's leading wine producer, has announced its expansion to Singapore in collaboration with Sonnamera. Starting July 2020, Sula Vineyards, appreciated for its varietals, quality, and heritage, takes another iconic step in extending the legacy of Indian winemaking to the world.
Having its presence in over 30 countries globally, Singapore joins the portfolio as another proud export destination for the brand. According to GlobalData, Singapore's wine market will grow at a rate of 5.1% (CAGR) throughout 2016 – 2021 and would reach a market value of US$1.4 billion by 2021. Positioned as the gateway to the Southeast Asian wine business, with a rapidly growing economy, high disposable incomes coupled with a growing affinity towards premium wine products, Singapore was a natural choice. Singapore will get to experience some of Sula's most popular wines like Cabernet Shiraz, Sauvignon Blanc, Dindori Reserve Shiraz, and Riesling. The year 2019 also witnessed Australia being added to the export list.
Rajeev Samant, Founder, and CEO of Sula Vineyards says, "We are proud to extend the legacy of Indian winemaking across International borders. Singapore is a thriving wine hub of the new decade and we are happy that the Singaporean consumer now has the choice of experiencing robust flavours of our wines. These are difficult times, we encourage people to stay safe and yet enjoy life with a glass of delicious Sula wine."
To extend a 'sip of India', Sula Vineyards has collaborated with Sonnamera as their distribution partners. Sonnamera is the largest importer of Indian brands in Singapore with over 750 products. It represents brands like Tata, MTR, Daawat Rice, Saffolla, Haldiram, etc. The company distributes to over 1000 retail sales points and covers the modern, general, and traditional trade. Sonnamera will target all major E-commerce websites and modern retail like NTUC Fairprice, Redmart (Singapore's leading online supermarket site), etc. to sell Sula wines. The company will also engage with major Indian restaurants and list Sula wines on the menus.
Wines from Sula Vineyards currently capture over 60% of the market share in India and have a presence in countries including USA, Belgium, Italy, France, Germany, Austria, Holland, Spain, Sweden, Switzerland, United Kingdom, Poland, Norway, Japan, South Korea, Nepal, Bhutan, Maldives, UAE, China, and Australia.
Abhay Sharma, Founder, and CEO, of Sonnamera shares "Over the past few months with the onset of COVID-19 the off-premise consumption of wine has driven rapid growth in the category, we expect this trend to continue to be strong for several months as more meals are cooked at home and home entertaining takes precedence over dining out. As India's largest wine brand, Sula is well-positioned to participate in this growth story, not only with the Indian population who is familiar with the brand but also with the mainstream Singaporean consumer who is experiencing a newfound love for cooking and would like to pair their food with an exotic wine."