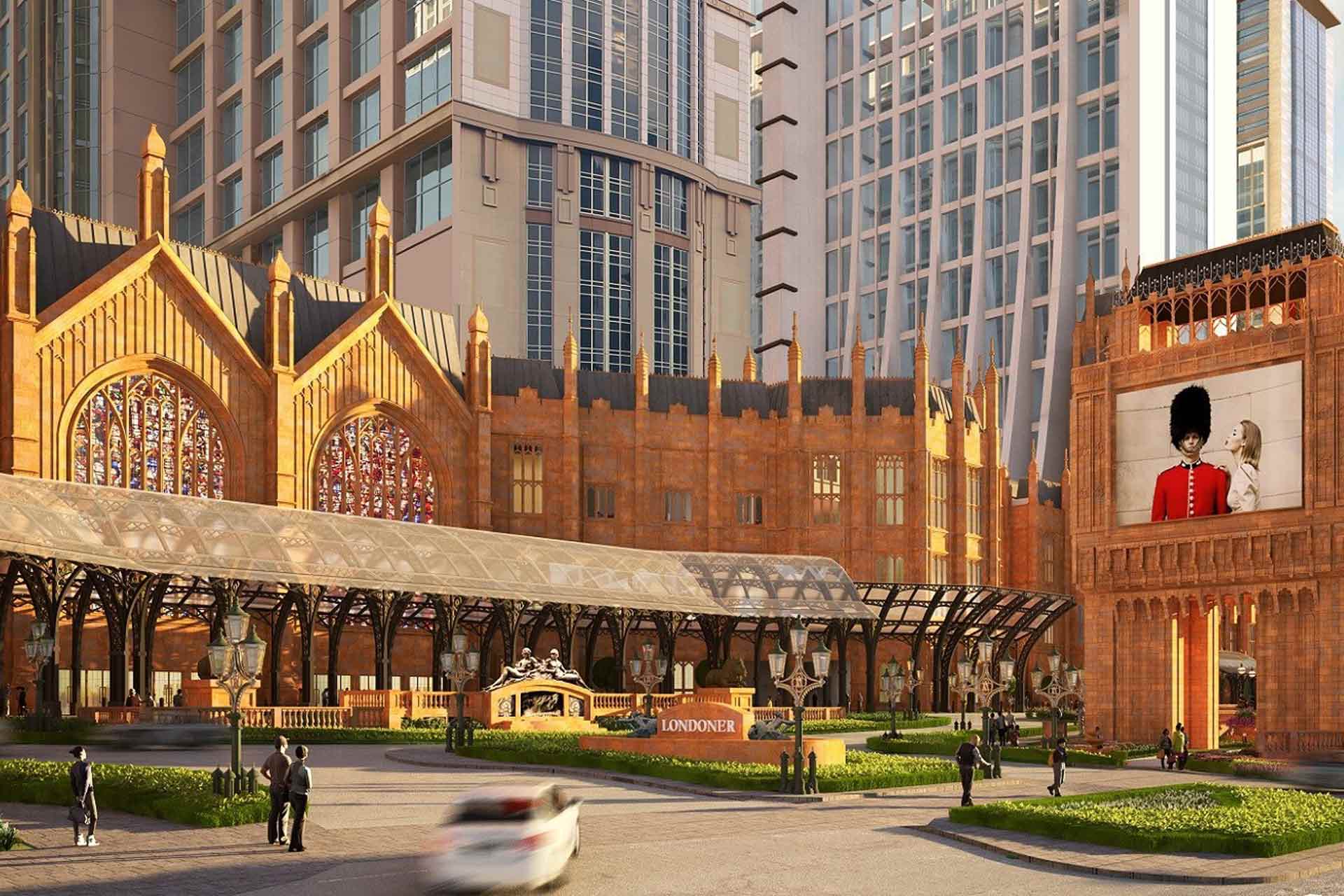 Las Vegas Sands and Sands China Ltd. are revamping their Holiday Inn Cotai Central property in Macao into an integrated London themed 600 keys all suites hotel renamed as Londoner Macao. With this transformation, they are also dropping the Holiday Inn brand from their portfolio. Asmita Mukherjee reports from Macao…
The announcement event of the Londoner Macao was held recently at The Venetian Hotel Theatre in Macao. Robert Goldstein, President and COO of Las Vegas Sands, Dr. Wilfred Wong, President of China Sands China Limited and the brand's ambassador David Beckham were present at the event.
Goldstain shared his insights regarding the project by saying, "We have invested 2.2 billion USD in Macao Hospitality. The Londoner Macao project is in progress. It is phased to open around 2021-2022. Having said that, we would like to add that Sands is continuing to expand in Macau. Construction and development work is on at the Four Seasons Tower Suites in Macau, which is scheduled to open later this year."
The speakers informed, that the Londoner Macao will have a 6,000 seat-arena, 34,300 sq. metres of meeting and convention space, 13 ballrooms, and more than 200 retail shops, out of which, some would be British heritage brands described as exclusive to that resort. Also, 95% of the project will be non-gaming and only less than 5% will be gaming.
The Londoner Macao will also have more than 20 dining outlet options, including the British gastro-pub Gordon Ramsay Pub & Grill, and an all-day restaurant branded as Churchill's Table.
Speaking about the Londoner Macao, Dr. Wong stated that, "The Londoner Macao will have everything superlative, starting with a 600 suites hotel rooms, a new shopping mall, a brand new façade which is designed with many of the iconic features of London, a 6,000 seat arena which will be suitable for all kinds of events and, entertainment activities. We are also coming up with the famous Gordon Ramsay brand Pub and Grill. This is a very challenging project. Renovation at this scale requires a lot of planning. We are working according to schedule. The idea is to create a new total immersion destination for the guests. We have been very successful in creating the Venetian and the Parisian, and we felt that in a city where everyone is competing to give their best to the customers, iconic buildings do have some advantage. Among our properties Venetian is ranked at the top, and after that comes Parisian. The idea behind these properties is to recreate these iconic features so that the guests can visit Europe under one roof, and get excited. "
"The competition is key, so we never underestimate our competitors. Macao probably has the highest standard of hospitality. Everyone is trying their best to upgrade their standards. To differentiate from others, we need to have iconic buildings which were previously not in Macao, and it is also easy to remember these iconic buildings." he added.
Speaking about the local market development Dr. Wang said, "We are going to invest a lot in the construction of this large scale project. We are sourcing most of the materials, furniture, and equipment from the local market. We also have a programme of sourcing targeted at global small and medium enterprises. We will also be employing local people which will aid the growth of the economy."
Beckham has designed the interior of the Londoner Macao, and in fact there are two floors dedicated to David Beckham. Speaking about the designing part Beckham said, "I love doing interior designing, I love details, and being a part of this project I would love to help them bring London to Macao. I have noticed that their rooms are all about details and luxury. Through this project, guests will experience the Big ben, Black taxis, Red Buses, Red Phone Booths and lots of other minute details about London."
asmita.mukherjee@saffronsynergies.in