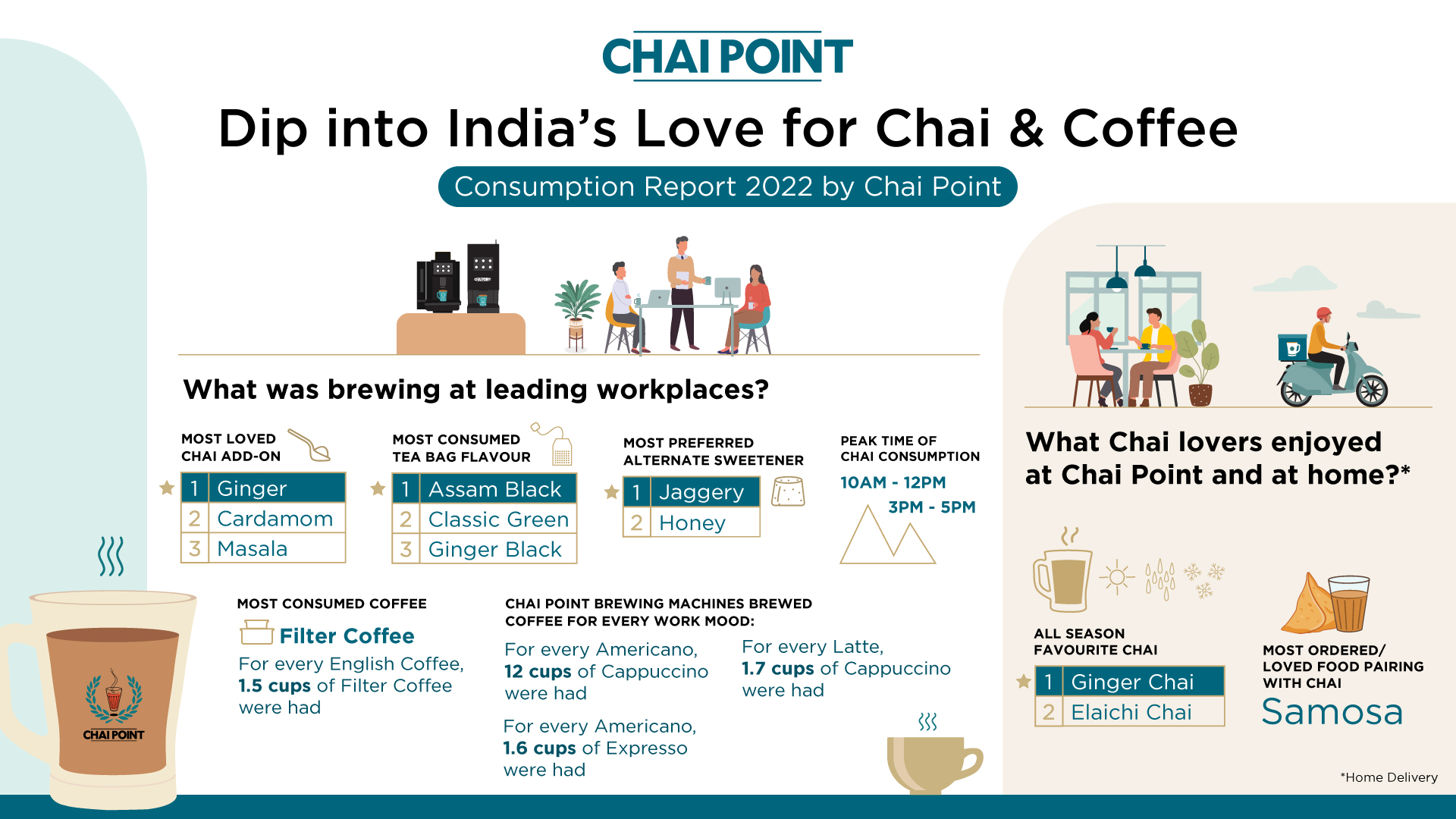 Chai Point presented some interesting insight into the beverage consumption behavior of Indians at home as well as at their workplaces with its first ever consumption report 2022.
Indians, true their taste palate, opted for Ginger tea the most in all seasons, be it in office or dine-in or online deliveryfollowed by Elaichi and Masala tea. The Chai lovers of India ordered their favorite cup majorly during the 10am to 12pm breakfast hour followed by early evening Chai time of 3pm to 5pm. No guesses for the most loved Chai pairing- samosa and chai were the classic favourite ordered by consumers at home.
The Corporate India showed a streak of healthy consumptionwith most consumers opting for alternate sweeteners like Jaggery and honey to go with their Chai at work. As per the data collected by Chai Point's brewing machines across 3500+ workplaces, corporate consumers were not just hooked to Chai but also filter coffee which was the most consumed coffee variant at offices. For every cup of English Coffee consumed in workplaces, 1.5 cups of Filter Coffee was consumed showing the popularity of the beverage across the country.
Dip further into India's love for Chai & Coffee with world's largest tea- led beverage platform Chai Point's latest 2022 consumption report.