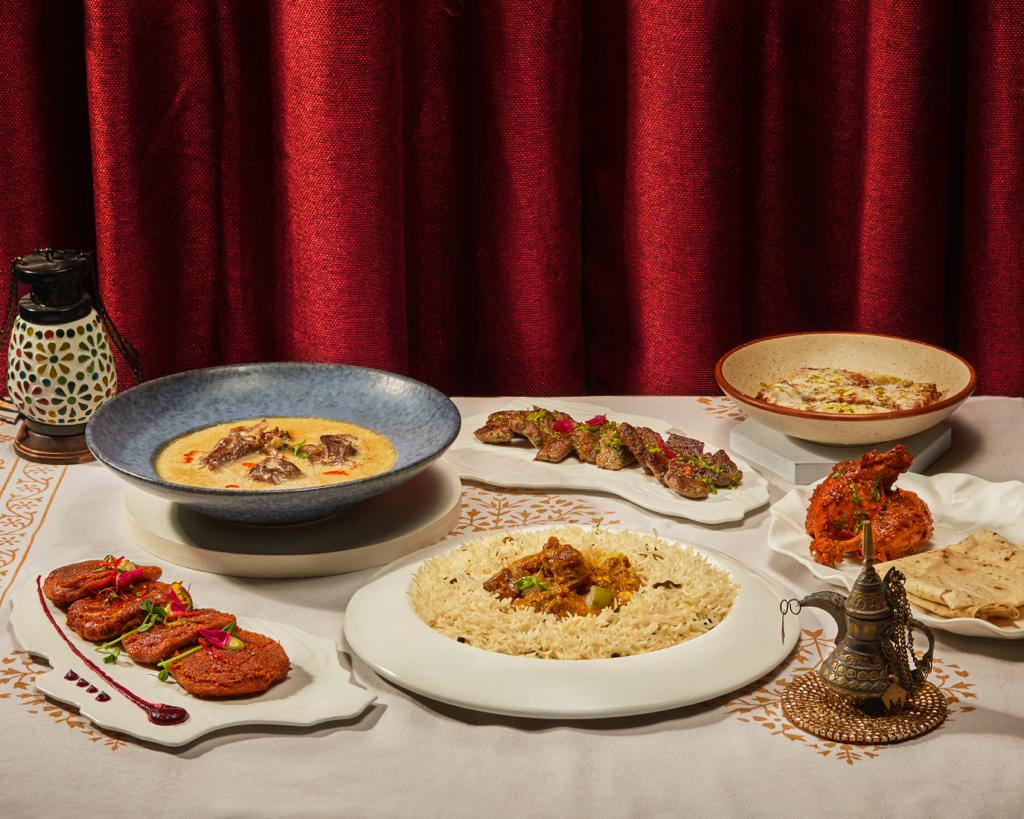 Farzi Café conceptualized as a Modern Indian Bistro, perfectly located in the most happening city, Hyderabad, is all set to launch Nizami Food Festival this Ramadan. Bringing together traditional Hyderabadi and Indian classic cuisine with everlasting Indian influences, modern presentations and an elegant ambiance, Farzi café in Hyderabad launches Nizami Food Festival with a twist of delicacy and creativity. The café is popularly known for the amalgamation of futuristic Indian food with traditional Indian flavors and global cuisine. It re-defines Indian cuisine where culinary art meets the alchemy of modern presentations and cooking techniques like molecular gastronomy, allowing you to have a unique fusion dining experience.
Experience the ultimate gastronomic illusion to treat your taste buds with the Nizami Flavours that includes Meethi Daal Ka Shorba (v), Marag, (Starters) Kaju Ke Shami Kebab, Dhai ke Kebab, Nazakati Kebab,Patthar ka Gosht, Shikhampuri Kebab, Mutton Masala Lukhmi, Tala hua Gosht, Bheja Fry, (Main's) Malai ke Kofte, Murgh ka Korma, Bagara Khana/ Dalcha (Veg & Non Veg), Shaadi ka Laal Murgh, Shai Haleem. Breads Charkoni Naan, Rumali Roti, (Biryani) Nizami Tarkari Biryani(v), Sufiyani Gosht Biryani. Hyderabad Chicken Dum Biryani, Farzi is very popular for their Desserts as well, of which a few include Badam ki Firni, Double ka Meetha, Sheer Khurma for the Nizami festive Menu.
"Speaking on the Nizami Food Festival Mr. Aman Chainani, Managing Partner Farzi Café said," Among my favourite months of the year one has always been Ramadan because of their traditions and authentic style of cooking. Haleem, a dish which is very popular worldwide and is available around this time of the year only happens to be one of my most favourite dishes. As we approach Ramadan, Farzi Café will continue to innovate various traditional cuisine while preserving its authenticity. Ensuring guest experience is near perfect is what we strive for. Traditional Nizami & Hyderabadi Classics are featured at the Ramadan Food Festival, along with many locally popular dishes with a Farzified twist."
The spread will be available from 22nd March to April 21st, 2023 for lunch & Dinner. Come in to experience the Nizami Feast with 'Farzi Twist' at Farzi café, Hyderabad.