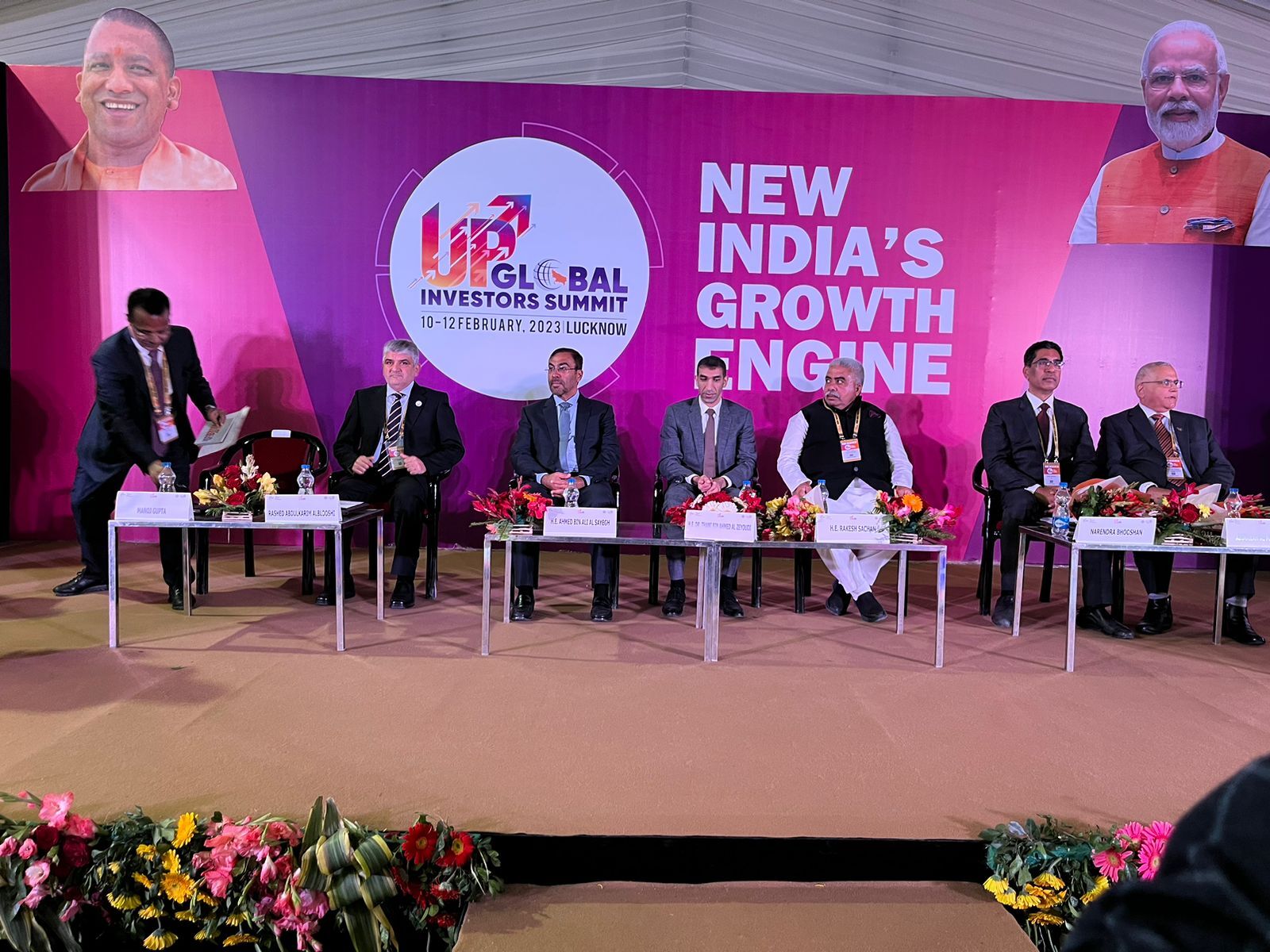 According to a report by Mint , Chief Minister Yogi Adityanath-led Uttar Pradesh government's efforts of harnessing UP's tourism potential have not only led to an increased influx of domestic and foreign tourists but also will generate ample employment opportunities in tourist destinations, the statement said.
In 2022, Uttar Pradesh witnessed the arrival of 24.87 crore tourists to the state, of which the number of foreigners was 4.10 lakh. Owing to the sustained efforts of CM Adityanath, the tourism and hospitality sectors also garnered immense attention from the investors in the Global Investors Summit held recently in the state capital.
A grand temple of Maryada Purushottam Shriram will also be built by January 2024 in Ayodhya, resulting in a boost to tourism in the state. In the first six months of 2022, more than two crore tourists visited Ayodhya, the statement read.
The tourism and hospitality centres of Uttar Pradesh have received investment proposals of INR 98193 crores and INR 20722 crores, respectively. In the coming years, about 1.45 lakh employment opportunities will be created from both sectors.
Further, the statement said that the under-construction Vishwanath Dham Corridor and Vindhya Dham helped some cities including Agra, Mathura, Chitrakoot, and Jhansi to develop their tourism potential.
The construction work of Ram Mandir in Ayodhya and Vindhya Dham in Vindhyachal is also going on at a fast pace. The heavy inflow of foreign and domestic investments in these sectors will also ensure the youth get employment opportunities in their hometowns.
The UP government received 397 proposals in the tourism sector including in the top 20 sectors. There is a possibility of investment of INR 98,193 crore through this. This will provide more than 2.60 lakh jobs, while 437 proposals were received in the hospitality sector. With this, about one lakh youth in Paschimanchal, Purvanchal, Madhyanchal and Bundelkhand will get employment, the statement added.
The state government further highlighted the contribution of Japan in the making of hotels in 30 cities of Uttar Pradesh.
The representatives of Japan in GIS also praised the changed atmosphere of UP. Investors signed MoU for the investment of INR 7,200 crores. At the summit, the Japanese company Hotel Management International Company Limited (HMI Group) decided to open hotels in 30 cities including Agra, Ayodhya, and Varanasi."
Source: MINT