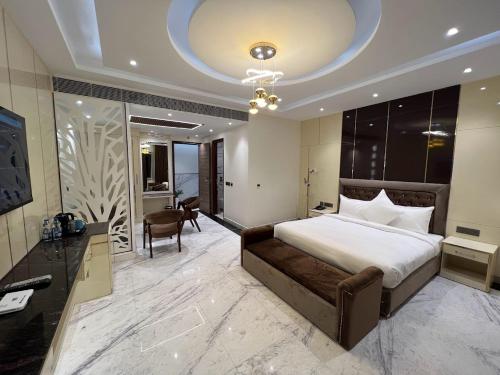 Hotelogix, a globally leading cloud-based hospitality technology provider, said that India's Lime Tree Hotels has adopted its multi-property management system to gain centralised control over group operations. The hospitality entity also aims to propel its future growth phase with the robust technology platform provided by Hotelogix.
For over a decade, Lime Tree Hotels has proved its worth as a preferred accommodation provider in the Indian hospitality landscape. It currently operates 14 properties. Thanks to its impeccable guest service, some of the group's properties have received recognition from Booking.Com and Tripadvisor.
Lime Tree Hotels used a cloud-based Hotel PMS incapable of handling group operations centrally. Other areas of concern were application downtime and lack of support and training that were vital for the group to scale up.
"We couldn't ensure end-to-end centralised group operations with the earlier solution. It made us migrate to Hotelogix that met all our requirements for an efficient multi-property management," said Tapesh Gautam, Managing Director of Lime Tree Hotels.
Hotelogix multi-property management system has been powering operations across five properties since December 2022. It ensured hassle-free implementation and in-depth training to help the group go live quickly and see more value out of their IT investments.
"From gaining centralised control over group operations to knowing guest preferences and accessing group-wide reports, Hoteloigx is helping us with everything. Our Front Office staff can execute check-ins and check-outs with smartphones and tablets. Very soon, seven more properties will go live on Hotelogix," said Tapesh.
Speaking about this, Sivaprasad Gangadharan, Chief Sales Officer at Hotelogix, said, "We aim to have clarity about our client's pain points and help them with the right solution. We understand that they must differentiate and gain a competitive edge through technology. We welcome Lime Tree Hotels to our growing client base in India and look forward to becoming their tech partner in growth."