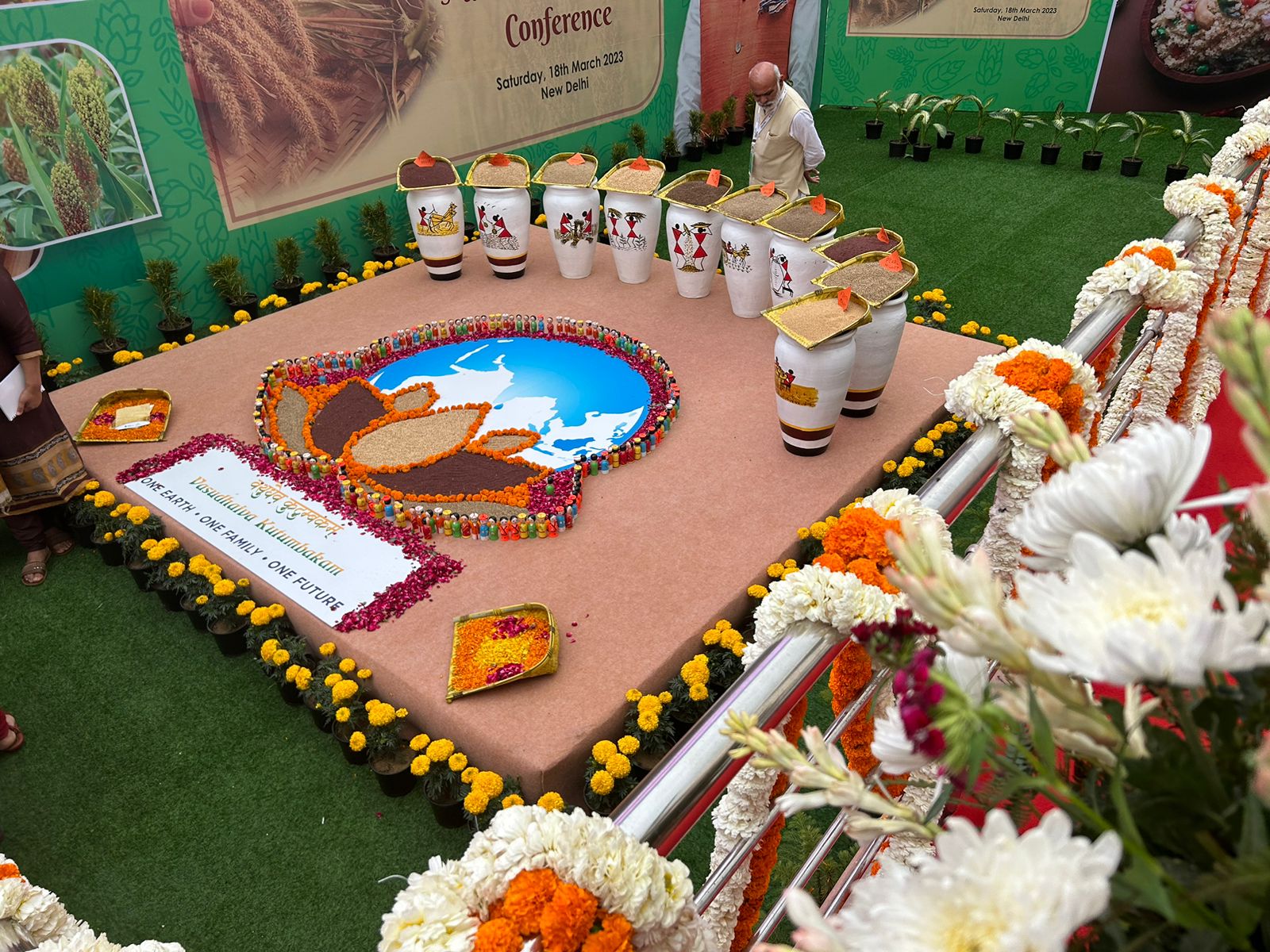 Grand Hyatt Gurgaon is proud to announce that Chef Herwig Knappen, newly appointed Executive Chef of the hotel was a part of India's Global Millet Shree Anna Conference with Prime Minister Mr. Narendra Modi presiding as the Chief Guest of the event.
The conference was held in New Delhi from March 18th-19th, 2023, to highlight the year of millets where Chef Knappen, along with other participating chefs discussed the versatility of the superfood and concluded the show with a cook off, with each chef preparing an iconic dish using millets for the guest panel.
Speaking about the event Chef Knappen said "Being a part of such a prestigious conference and cooking along with such wonderful chefs was an absolutely exhilarating experience. I am proud to have represented Grand Hyatt Gurgaon and Hyatt India as a culinary specialist and I'm truly honoured to be the only chef of non-Indian origin who cooked for the distinguished audience".
Chef Knappen prepared a satiating summer millet salad which was extremely refreshing for the Indian palate. The colourful salad comprised a melange of flavours and textures that would entice any guest.