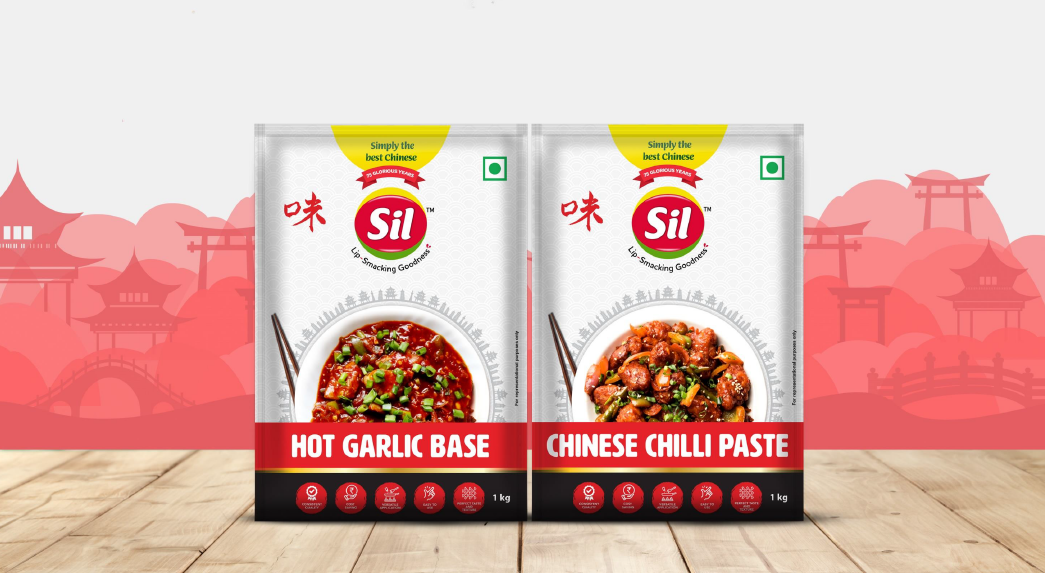 Food Services India Pvt. Ltd. (FSIPL), one of India's largest providers of F&B solutions with over 350 SKUs across cuisines and meal courses to choose from. They are now expanding their portfolio of gravies and cooking sauces by launching 8 new products, and taking another step towards becoming a complete food solutions provider to its customers. Presently, FSIPL has a presence in over 200 cities countrywide, with a portfolio of 8 brands, including Chef's Art, Springburst, Sunbay, SIL, D'Amour, MarimBula, Spicefield & FX Foods.
FSIPL has launched two hallmark recipes for indian cuisine— 'No Onion and No Garlic – Red Gravy', and 'No Onion and No Garlic – Yellow Gravy'—which are among the most recent products that FSIPL has launched under their brand Sunbay, along with 'Pav Bhaji Base', 'Chopped Masala' and 'Udupi Sambar Concentrate' to make your dishes more flavorful.
These products have been created based on thorough market research and feedback taken from industry experts.
Under the brand SIL, FSIPL has launched 'Pizza Pasta Tomato Base', 'Hot Garlic Base' and 'Chinese Chilli Paste' to expand its footprint in oriental and international sauces.
Each of these culinary solutions helps in optimizing kitchen operations. These culinary solutions have been curated by veteran industry chefs using only the best quality ingredients. They promise to add convenience to your cooking and help food service brands to scale with consistency.
Commenting on the same, Himanshu Bhatt, Head – Food Category & General Manager-Marketing, said, "Food Service India as a company believes in the 5 Cs – providing convenience to the chef community, with great culinary solutions, which can help them consistently provide quality cuisines to their consumers.
We are also a company which understands the complex and intricate cuisines that make up India along with the need for innovation and fusion, and keeping that in mind our R&D team has created a diverse and varied range of food solutions to cater to every need when it comes to the Indian palate. We do this without any compromise on quality. Our team does extensive culinary research so that we can serve the HoReCa community as best as we possibly can"