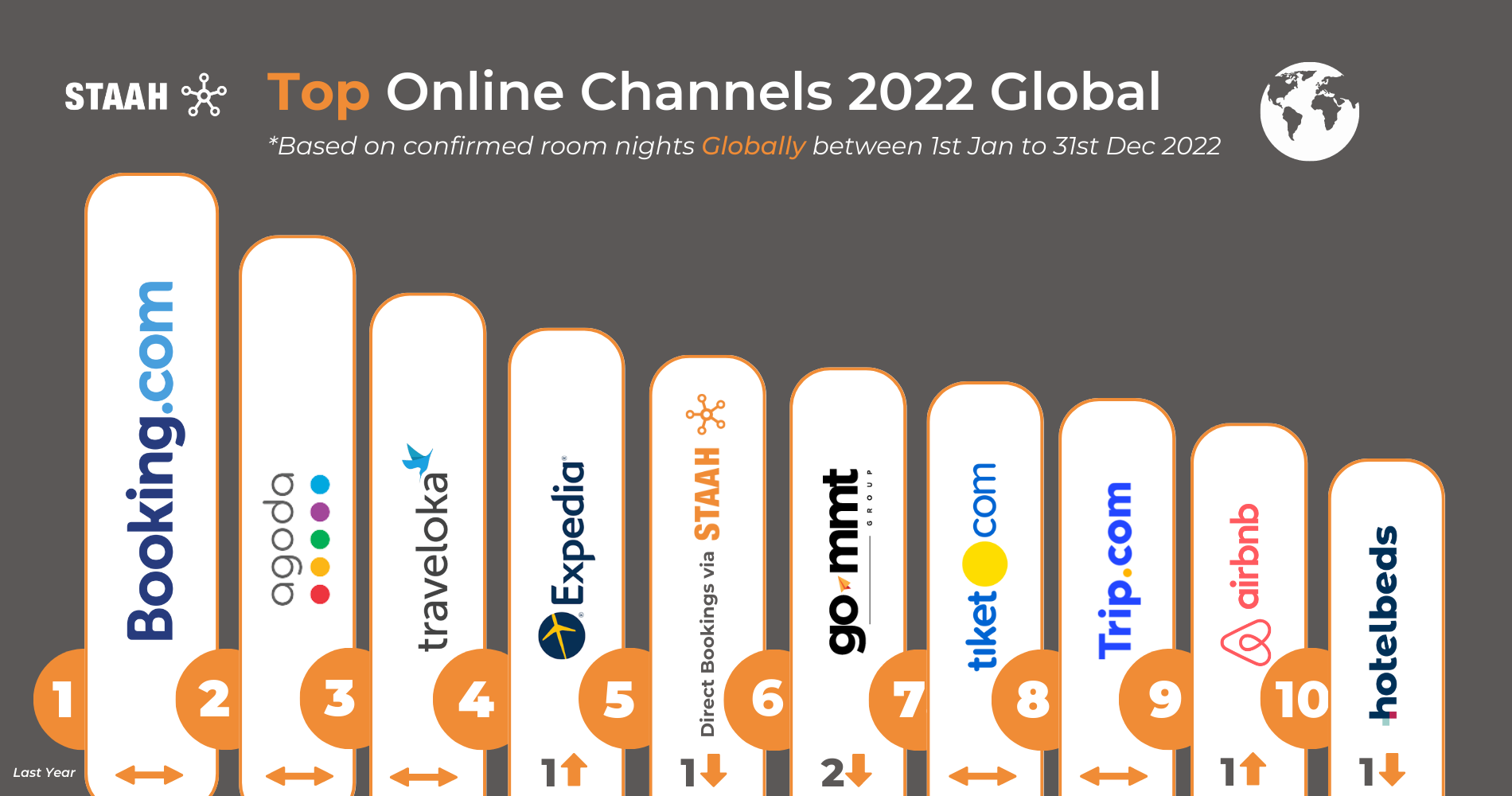 GoMMT, booking.com and Agoda were the top three distribution channels that brought in the highest room nights to Indian hotels in 2022, according to statistics by global tech solutions provider STAAH. Expedia, STAAH- Direct Bookings, Travelguru, airbnb, HRS, EaseMyTrip and Hotelbeds also featured in the Top 10 Online Channels for India.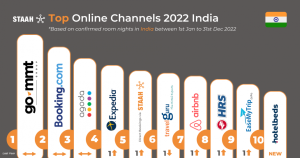 STAAH is a New Zealand-based technology company specialising in hospitality solutions that powers a property's distribution network through Online Travel Agencies (OTA) and direct bookings.
Globally, booking.com, Agoda and Traveloka held the top three spots generating the highest room nights. STAAH data also showed that hotels were more attracted to direct bookings as an increasing number of travellers make hotel websites a part of their booking journey.
"The pandemic has evolved travellers' booking behaviours and preferences. Our data indicates accommodation providers across the board are leveraging a combination of traditional and new channels to attract guests for a more holistic and dynamic distribution, guest booking and revenue strategy," says Tony Howlett, CEO of STAAH.
STAAH's data helps accommodation providers make insightful choices on what combination of channels (global, region, local and niche) will be most impactful for their distribution strategy.
"By leveraging STAAH's dynamic pricing and inventory management features and combining with attractive incentives, our partners have been able to grow direct bookings through their websites. Expanded metasearch strategies, including an important integration with Google Free Booking links, has further helped fuel the growth of direct bookings" he added.