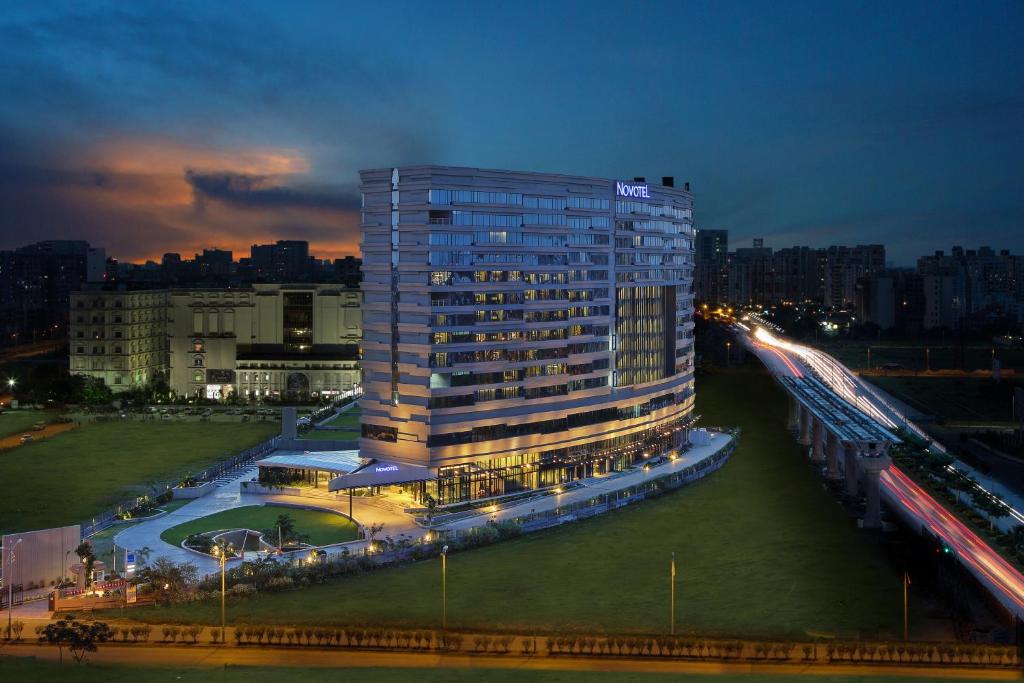 Novotel Kolkata Hotel & Residences announced the appointment of the new leadership team members- Ayodhya Nath Tiwari, Director of Revenue and Anirban De Munshi, Director of Marketing and Communications.
With more than a decade of enriching experience in revenue management and reservations with brands like Hyatt, Accor, Pride and The Leela, Ayodhya has joined Novotel Kolkata Hotel & Residences as Director of Revenue. In his new role, he will be responsible for building and driving the overall Revenue Management Strategy for the brand. He will also be working on optimizing the hotel's channel delivery and revenue yield. Ayodhya joins from his latest assignment at Hyatt Regency Lucknow as Revenue Manager.
Bringing close to a decade of diverse experience in marketing and communications, Anirban De Munshi has joined Novotel Kolkata Hotel & Residences as Director of Marketing & Communications. Having worked across a diverse portfolio of brands including The Leela and Accor (ibis & Novotel Bengaluru Outer Ring Road), he will be solely responsible for developing marketing strategies, overseeing the hotel's brand growth and visibility with strategic collaborations and activations at regional and national level. Anirban joins the team from his last assignment at The Leela Gandhinagar as PR and Marketing Communications Manager.
Speaking on the new additions to the hotel leadership team, General Manager Arjun Kaggallu said, "At Novotel Kolkata Hotel & Residences, we are glad to welcome the newest additions to the leadership team who will play an important role in achieving business goals and also consolidating the hotel's positioning as a leading destination in the city of joy for all travellers. The overall experience and the learnings they will bring with them will benefit the hotel surely in the long run."