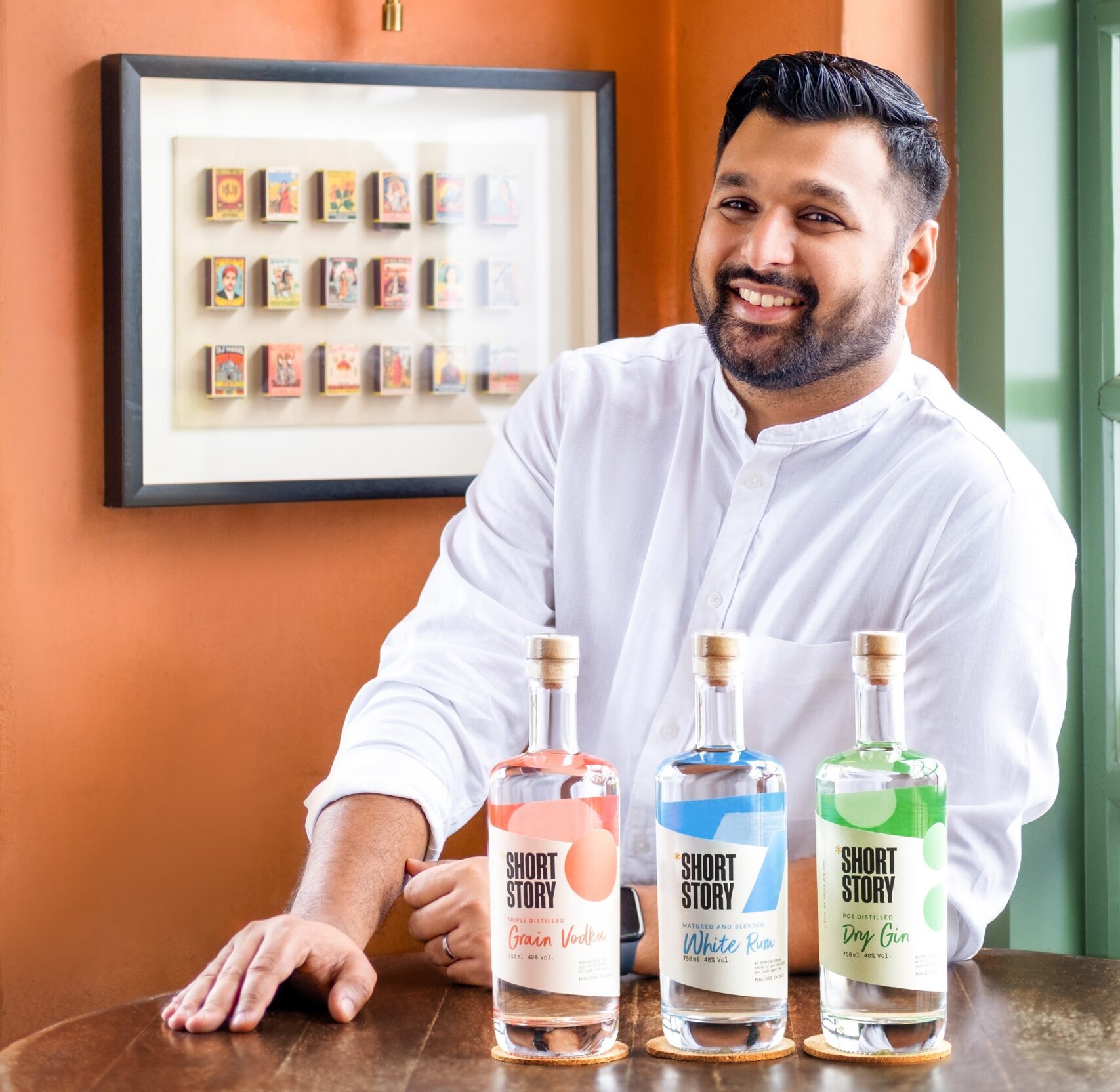 Short Story—the latest from Goa-based Third Eye Distillery is now available in New Delhi! The brand aims to drive the conversation homeward when it comes to creating a benchmark for quality spirits.
At the helm of the brand is Pankaj Balachandran, Brand Director, Short Story—a highly acclaimed veteran of the beverage industry. According to him, "There has been a general rise in interest towards cocktail culture and subsequently, a need for quality, true-to-style spirits that can be relied upon. I am excited to have had the chance to work on these spirits personally with the goal of delivering a great drink irrespective of the occasion. We hope to be the brand that bartenders and consumers invariably reach for a drink, be it for themselves or someone else."
Short Story was created with a vision to provide the Indian spirits landscape with go-to spirits that are synonymous with quality and dependable across occasions. "Having worked in the beverage industry for over ten years, I noticed the need for a go-to spirits brand in India, something that exists in most international markets. Over the years, this need gap has propelled the dependency on imported brands for regular consumption. We, at Third Eye Distillery, wanted to offer the Indian spirits landscape with a portfolio of true-to-style essential spirits which set a standard for quality and are an effortless choice be it at home or a bar," says Pankaj.
The Short Story portfolio currently includes a classic London dry gin with a juniper backbone, a triple distilled, charcoal-filtered grain vodka, and Indo-Caribbean white rum with a side of a geography lesson.
With Short Story spirits, Third Eye Distillery is hoping to transcend the conventions of the spirits landscape by staying away from long-winding tales and the incessant romanticizing of ingredients and processes to justify the quality. Short Story is set to hit bars and retail shelves across Bangalore, Mumbai, and Goa in September and subsequently in other parts of the country.
Short Story in Maharashtra, is available at the following prices: Vodka: 1650; Gin: 1850; and Rum: 1950. However, all three bottles can be purchased in Karnataka for INR 1950 and Goa for INR 1050, respectively. In the capital the brand is priced at; INR 1000 Vodka, INR 1100 Gin, INR 1200 Rum.