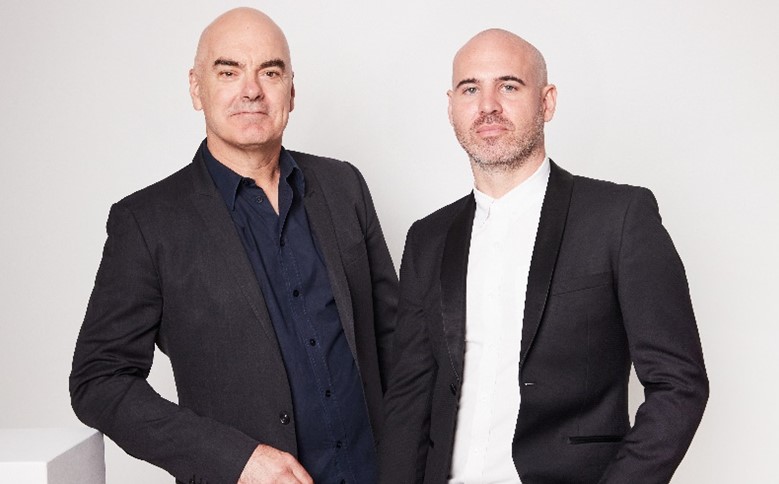 Soaring 80 storeys above the CBD, The Ritz-Carlton, Melbourne redefines luxury in the southern city, with its stunning design, exceptional experiences, and breathtaking views. At the heart of the new Melbourne landmark is its signature restaurant, Atria, and bar, Cameo, both exciting additions to the city's fabled culinary scene.
Opened on March 23, 2023, Atria is located on Level 80 and is named after the brightest star in the southern constellation, Triangulum Australe. With its double-vaulted ceiling and windows spanning the entire level, guests are afforded uninterrupted views across the cityscape from the bay to the mountains. Authentically Melbourne, modern and elegant in aspiration, the interiors pay homage to the Victorian art deco luxe of the 1920's. Sharing the Level 80 location is The Ritz-Carlton, Melbourne's signature bar, Cameo; an intimate, sophisticated cocktail bar that invites conviviality and a sense of discovery. Blending imagination with time-honored rituals, Cameo is a luxurious showcase for exceptional spirits, rare vintages, and the art of mixology, where close conversation flows effortlessly over sparkling glasses and candlelit tables.
The maestro behind The Ritz-Carlton, Melbourne's dining experiences is Executive Chef, Michael Greenlaw. With over 15 years spent in five-star hotels and Michelin-starred and hatted restaurants – including Bibendum in London and Melbourne's own Vue de Monde – Michael has evolved his culinary philosophy and talents alongside some of the world's great chefs. Working in partnership with Michael is Culinary Advisor Mark Best, a legendary chef whose culinary pedigree spans three decades and whose restaurant Marque achieved global fame on the San Pellegrino 50 Best Restaurants list.
Michael's passion for ingredients moulds his contemporary, inventive menus, and his focus at Atria is creating dishes that are refined but never stuffy, exciting but not obscure. Atria's food philosophy is inspired by nature; Michael and his culinary team craft seasonal menus that highlight local and native produce sourced from small-scale growers and artisan producers, from Oak Hill truffles cultivated in the Central Highlands to Mount Martha mussels from the Mornington Peninsula and Blackmore Wagyu from the Victorian High Country. A keen diver, much of Michael's culinary inspiration happens metres below sea level, and his exploration of the bays and ocean around Melbourne translates across many of the dishes in Atria's menu.
Says Michael Greenlaw, "Our vision for Atria and the dining experience at The Ritz-Carlton, Melbourne is driven by a quest for the unusual, the hard to find and the hyper-seasonal. It's this quest that shapes the way we source our produce, informs our menus, and inspires the culinary experiences we create for diners. We want Melburnians as well as guests to adopt Atria as their own."
Warm tones and opulent textures create a refined and sophisticated ambience at Atria and Cameo. Conceived and created by local luxury design specialists LAYAN, Atria's spaces echo the Art Deco and Art Nouveau era, with materiality and contrasts that render it abstract and modern. Artwork inspired by acclaimed Australian artist Fred Williams frames the corridor, and stretching the length of the northern windows is a sweeping bar made from a 19-metre long Victorian Ash. Through the vast kitchen window and open pastry space, a world of creativity unfolds where food is the entertainment. High above, an extraordinary chandelier handmade by local artists Flaming Beacon holds centre stage, running the entire length of the restaurant, projecting, and refracting light along its spine.
Says Antony Page, General Manager, "Blending unparalleled luxury with an authentic Australian experience, The Ritz-Carlton, Melbourne is attuned to the culinary obsessions of this magnificent city. From curated, personalized moments in the Ritz-Carlton Lounge to theatrical cocktails in Cameo's enveloping, cozy bar, culminating in exciting epicurean journeys at its signature restaurant Atria, The Ritz-Carlton, Melbourne is a new landmark for food lovers, one which we are excited to share with guests and visitors alike."