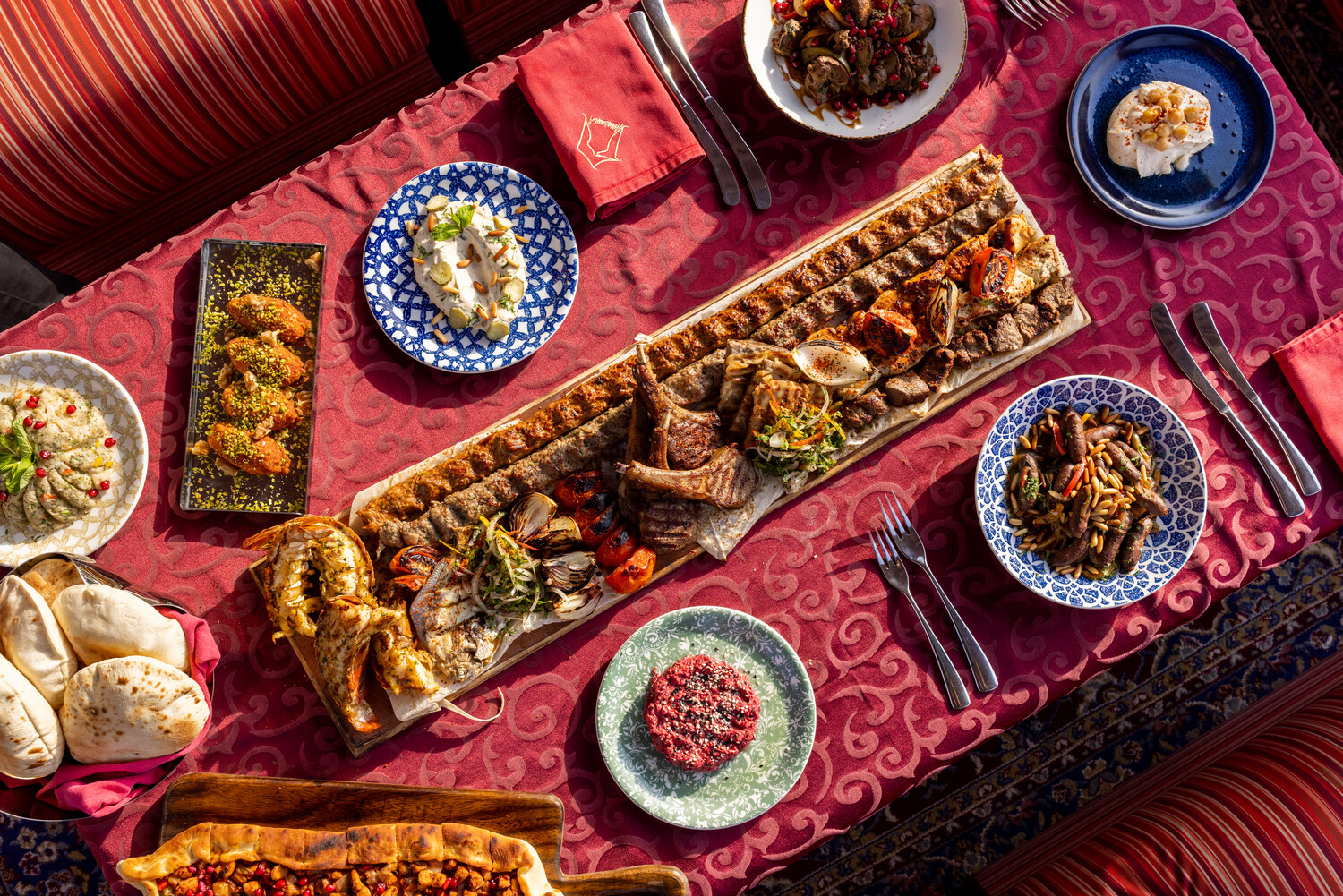 The Westin Gurgaon, New Delhi is hosting a Turkish Food Festival at Seasonal Tastes, their all-day dining restaurant, with renowned expat Chef Mehmet Altindag, who will be bringing together a delightful spread of authentic delicacies from his homeland; from 14th April 2023 till 23rd April 2023.
Chef Mehmet Altindag has an experience of over 3 decades, working across Europe, and possesses an extensive and in-depth knowledge and expertise of Turkish cuisine.
Be it the spice markets of Istanbul, the country's rich traditional heritage or the appetizing cuisine, the festival is sure to transport you to the land of the Turks in all its magnificence. The food festival will include a delectable buffet spread, with a specially curated menu comprising of Turkish delicacies such as Babaganoush mezze, Pepper Borane Mezze and Tzselaniki mezze, paired with ChilliEzme, Sarai Cheze, Crete Dip, Hummus and Beetroot Dip, amongst others. The buffet will also see an assortment of Kebabs and Casseroles, including the Adana Lamb Kebab, Pistachio Lamb Kebab, TavukChicken Sis and the Mushroom and Sheese Casserole amongst others. To add a sweet touch to your meal, the menu also includes Chef Altindag's signature dessert, Fig Muhallebi, a Turkish pudding made with rice and milk with a fresh fig infusion. Spooky Turkish ice cream cart and signature Turkish coffee will also be a part of the dinner buffet.
On this occasion Chef Anurudh Khanna, Cluster Director of Culinary said, "We are extremely elated to be bringing yet another global food festival at Seasonal Tastes- in the heart of the city. Food plays a significant role in defining one's roots, cultures and traditions, and in my opinion there a quite a few similarities between the Indian and Turkish cuisines and palates. Interestingly Turkish cooking has quite a lot of vegetarian options and hence, India remains one of the top countries with demand for Turkish cuisine. For this 10-day long food festival- local Turkish spices have been used in abundance and the menu has been carefully selected to reflect the very best of authentic Turkish flavours."
The Turkish Food Festival at Seasonal Tastes, at The Westin Gurgaon, New Delhi also has an Ala Carte option for the guests to indulge in. Delight in a one of a kind spread and exquisite Turkish dishes at this food extravaganza from 14th April 2023 till 24th April 2023.