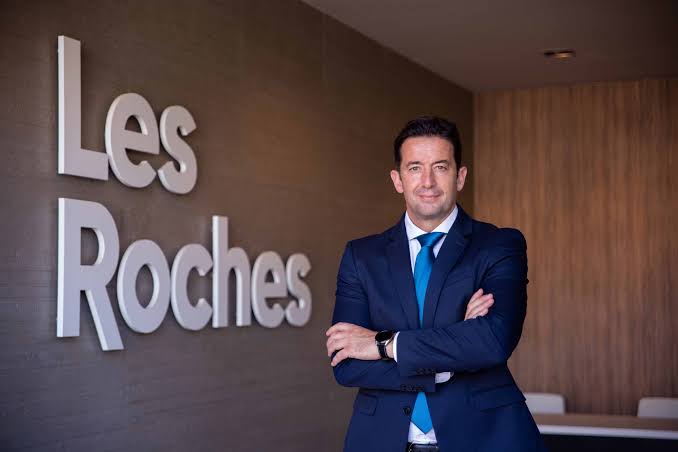 OceanSky Cruises, the airline of airships with a commitment to sustainable aviation, is excited to announce a groundbreaking partnership with Les Roches, one of the world's leading luxury hospitality Swiss universities. Together, they will develop the hospitality operations and service protocols that will define the future of luxury air travel, which will take passengers on a trip to the geographical north-pole on its first expedition.
This new experiential travel category is unlike anything that exists in the industry, providing passengers with a level of luxury and adventure not seen since the 1930s, when airships were the oceanliners of the skies. The airship will have a passenger gondola designed to provide services paired with the most exquisite hotels in the world. The gondola will have private cabins with en-suite bathrooms, a panoramic terrace, and all the amenities expected in a luxury hotel. Interiors will boast a bar, restaurant, panoramic lounge, activity areas to practice yoga, and a small theater-like lounge for presentations and gatherings.
Les Roches' leading staff is co-developing this project with Oceansky Cruises, bringing their extensive knowledge and expertise in luxury hospitality management to provide the highest level of service to the passengers. "We are thrilled to be working together with Les Roches to provide a new experiential service layer in the travel industry that has never been seen before. Our mission is to fly and land, for the first time in history, a large-scale airship with 16 passengers plus crew to the geographical north pole. This will be a remarkable achievement that we are honored to pursue", said Gonzalo Gimeno, Head of Marketing for, OceanSky Cruises.
From 2021, OceanSky Cruises is integrated into SPARK, the innovation Sphere by Les Roches. Carlos Díez de la Lastra, CEO of Les Roches, stated: "Throughout our history, at Les Roches, we have focused all our efforts on working to maintain the highest level and quality of the customer hospitality experience, through innovation and best practices for our students. Through collaboration with innovative projects such as OceanSkyCruises, we challenge ourselves to further develop our holistic nature and work collaboratively to make luxury tourism to unreachable places a reality, while promoting the values of sustainability.
OceanSky is committed to bringing sustainable aviation to the skies. Airships are one of the most eco-friendly modes of transportation, producing far less carbon emissions than traditional aircraft. By developing a luxury airship that offers an unparalleled experience while maintaining a strong commitment to sustainability, OceanSky Cruises is supporting the beginning of a clean revolution in the aviation industry.
This airship will not only provide a once-in-a-lifetime experience that combines luxury, adventure, and unparalleled service but together with Les Roches, it will also set a new standard for service in aviation and the experiential luxury travel industry. What sparked the collaboration with Les Roches is their unique focus on sustainability, technology and innovation in hospitality, a relevant aspect rooted in the institution's DNA. OceanSky Cruises and Les Roches are committed to creating unforgettable memories for all passengers and providing a new benchmark for luxury travel.