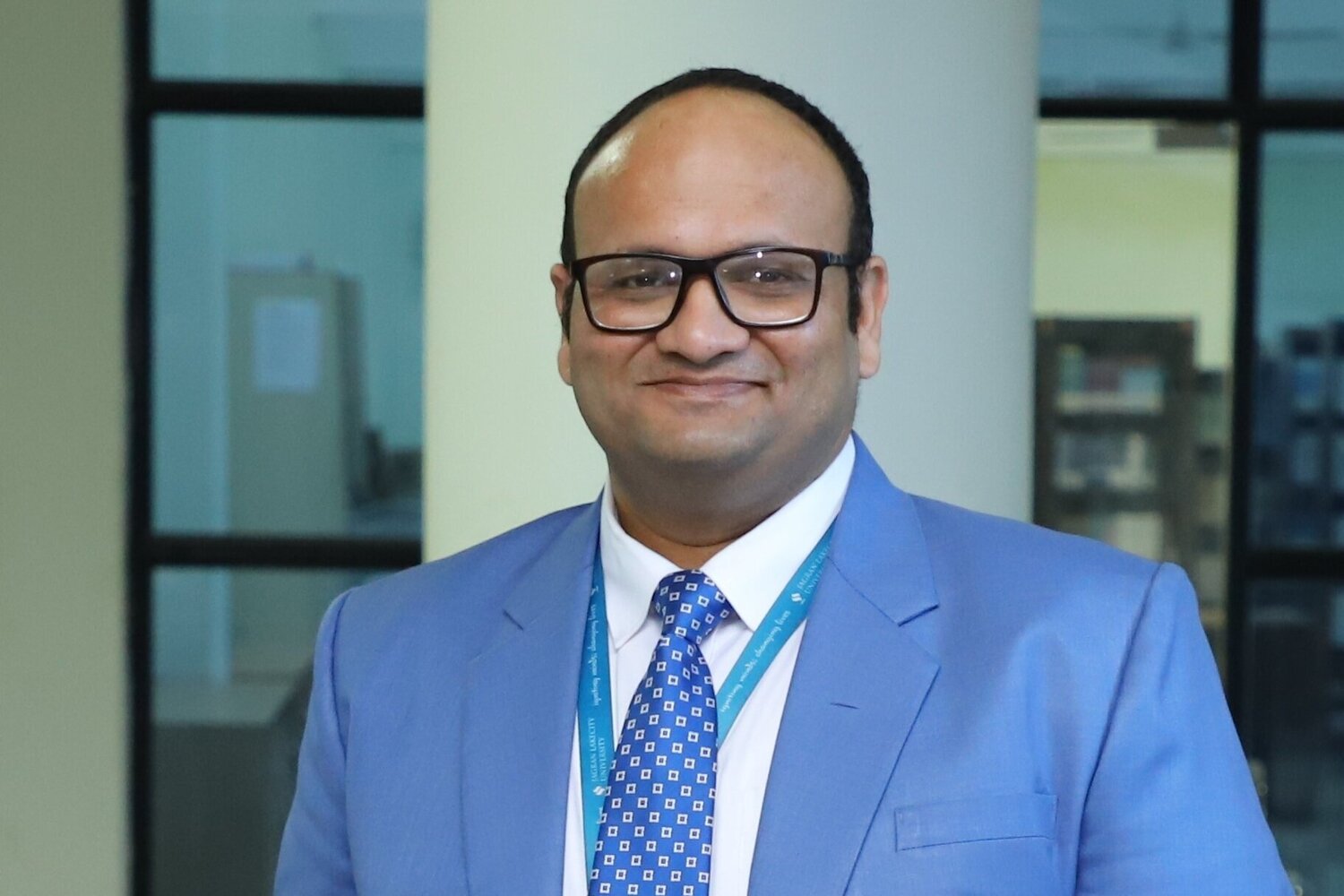 Dr Nafees Haider Naqvi
Dr. Nafees Haider Naqvi has been appointed as the Dean at the British Columbia College of Management. An accomplished senior-level hospitality and tourism leader with over two decades of experience as a successful business contributor and a leader, he has over the years extensively contributed to the education sector. In his previous roles, he has been responsible for setting up of new institutes, admissions, training and placement. He has maintained a very strong industry connection because of his influencing and well-built networking capability.
His dedicated approach and achievements during his professional engagements have brought him lots of accolades. He has worked at various prestigious positions in the past i.e., Dean at Lovely Professional University, Director at the School of Hotel Management MIT World Peace University, Director at School of Hospitality & Tourism Jagran Lake City University, Head at the School of Hospitality Management APG Shimla University and as the Deputy Director at Amity School of Hospitality.
Dr. Naqvi has been awarded the Global Hospitality Award in 2019 and an International Academic & Research Award for the Best Director in 2018 – 2019. He has a lot of patents and publications in his name and has been an active participant in some of the best events and conferences in the field of hospitality.
While welcoming him to BCCM, Deepak Jha, Managing Director and CEO said, "We wanted to provide the best education to our students as per the new education policy. Keeping that in mind, we have appointed one of the most experienced Dean related to hospitality education. We welcome him to our BCCM family and wish him all the success." Under his leadership, BCCM is all set for new partnerships, initiatives and endeavour that would take the institute to the next level.
BCCM endeavours to bring the best of Indian and world standards when it comes to hospitality education. BCCM has partnered with an eclectic mix of entities and provides quality education through its three campuses – two in Greater Noida (Delhi NCR) and one in Darbhanga, Bihar. BCCM has recently tied up with the European Institute of Management and Technology (EIMT), Switzerland and Birchwood University USA as an authorized training and delivery partner to offer an array of online courses. All the BCCM courses come with a 100% job placement guarantee. With a lot more in the anvil, the institute is all set to rise to the pinnacle of success in the years to come.