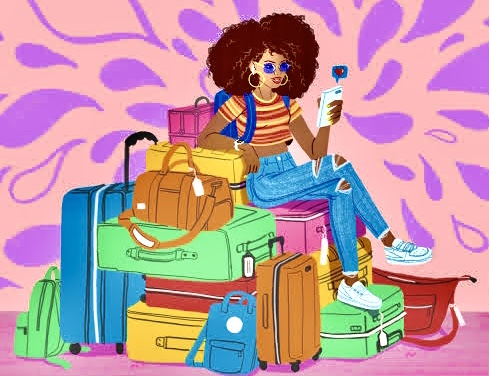 In a world marked by rapid technological advancements and evolving consumer behaviours, the hospitality industry is undergoing a transformation of monumental proportions. With millennials firmly established as a target demographic, a new generation is now entering the spotlight, commanding the attention of hoteliers and shaping the future of travel. Enter Generation Z, a generation defined by its digital prowess, value for experiences, and commitment to sustainability. The generation was born approximately from 1997 to 2012. The hospitality landscape is undergoing a seismic shift as it adapts to cater to the distinct preferences and demands of Gen Z, a demographic that is expected to represent 50% of travellers by 2027. To unravel the implications and opportunities presented by this paradigm shift, Asmita Mukherjee engaged in insightful conversations with industry experts.
Shifting Marketing Strategies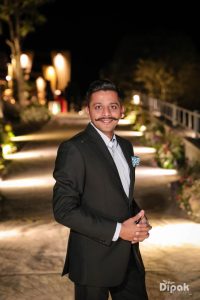 With Gen Z taking centre stage, the transition from millennial-focused marketing strategies to those tailored for Gen Z has been a crucial evolution. Nishant Taneja, Head of Marketing at Moksha Himalaya Spa Resort, shared insights into this transformation. "We have adapted our marketing strategies and communication channels to effectively target Gen Z by understanding their preferences, values, and digital behaviours," Taneja explains. Gen Z's proclivity for digital interactions led to a prioritisation of online engagement, creating thought-provoking and interactive content that resonates with them.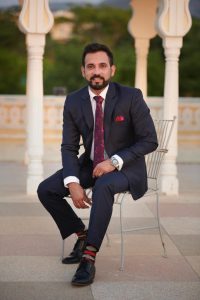 Similarly, Vishal Lonkar, General Manager of Business Development at Renest Hotels & Resorts, underscores the significance of this change. "We've optimised our digital presence, including mobile-friendly websites, social media activity, and partnerships with travel apps and digital platforms for seamless communication," Lonkar affirms. The shift towards an enhanced digital experience has also embraced the power of social media. "We've embraced social media as a crucial information and communication channel for Gen Z, tailoring content to engage and inform them effectively," he adds.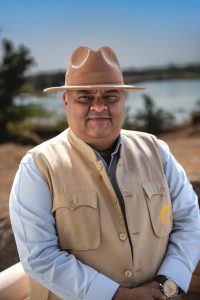 Karan Bakshi, General Manager of Welcomheritage Cheetahgarh Resort & Spa said, "This generation is being driven by technology like speed and anticipating things to be fast and without any fuss when it comes to product and services. Also, they would like to have advanced technology without any compromise. We are creating customized services as per the needs."
Defining Characteristics of Gen Z
What truly distinguishes Gen Z is their emphasis on uniqueness and diversity. This characteristic has prompted hotels to revamp their offerings and curate experiences that align with these values. "We take pride in offering unique and diverse experiences that cater to the preferences of Gen Z," says Taneja. He expounds upon the endeavour of Moksha Himalaya Spa Resort to incorporate local culture, heritage, and sustainability into their offerings to create memorable experiences.
Lonkar highlights the demand for personalised experiences, remarking, "Gen Z loves value but will pay for unique experiences. We have tailor-made each of our experiences and offer an unmatched experience anywhere in India." Renest Hotels & Resorts' approach revolves around providing affordable luxury experiences that encompass a range of destinations and activities, from spiritual getaways to treks and beach vacations.
Bakshi emphasises that Gen Z is constantly seeking leisure pursuits, including concerts, nightlife, and cultural events, necessitating hotels to tailor their offerings accordingly.
Meeting Gen Z's Expectations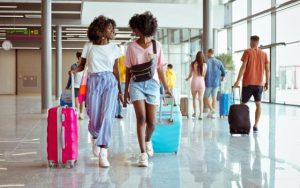 As the first generation of digital natives, Gen Z places significant importance on seamless online communication and connected experiences. "We have prioritised ensuring that our brand website is mobile-friendly for easy access and navigation," asserts Taneja. The adaptation extends to leveraging social media as a primary source of information and communication. Lonkar states, "We actively engage on platforms like Instagram, Facebook, and Google to disseminate relevant information about our properties and capture the interest of Gen Z travellers."
Furthermore, Gen Z's growing inclination towards 'bleisure' travel, a fusion of business and leisure, has spurred hotels to innovate in this arena. "We've integrated work-friendly spaces, ergonomic rooms with workstations, and high-speed Wi-Fi, aligning with their gig economy mindset and remote working preferences," Lonkar highlights. This adaptability resonates with Gen Z's need for work-life integration.
Entertainment and Sustainability: Striking the Balance
Recognizing that Gen Z values experience over products, hotels are enhancing entertainment and social spaces equipped with interactive technologies. "We provide smart TVs in rooms with easy access to OTT platforms for Gen Z," Taneja reveals. The incorporation of such technologies enhances the overall stay experience, meeting the preferences of this tech-savvy generation.
As sustainability gains paramount importance among environmentally-conscious Gen Z travellers, hotels are aligning their offerings with these values. "We maintain a strong commitment to sustainability and environmental responsibility," affirms Taneja. This commitment is exemplified by initiatives such as eliminating single-use plastics, using sustainable alternatives, and actively engaging local communities in ecosystem conservation.
Bakshi echoes this sentiment, stating, "Millennials and Gen Z Both generations are very conscious of the need to conserve, recycle, and reuse." The hotel industry's efforts towards environmental responsibility seamlessly intersect with Gen Z's commitment to a sustainable future.
Crafting a New Era of Hospitality
The rise of Gen Z as a significant customer base for the Indian hospitality industry has ushered in a new era of travel experiences, values, and demands. The seamless integration of technology, the emphasis on unique and diverse offerings, and the unwavering commitment to sustainability have become pivotal in shaping the industry's future. Through adaptability, innovation, and an unyielding dedication to meeting the preferences and needs of Gen Z, hotels are rewriting the narrative of hospitality, setting the stage for a transformative and inclusive travel landscape. As the baton is passed from millennials to Gen Z, the Indian hospitality industry is poised to create indelible memories and redefine what it truly means to experience the art of travel.