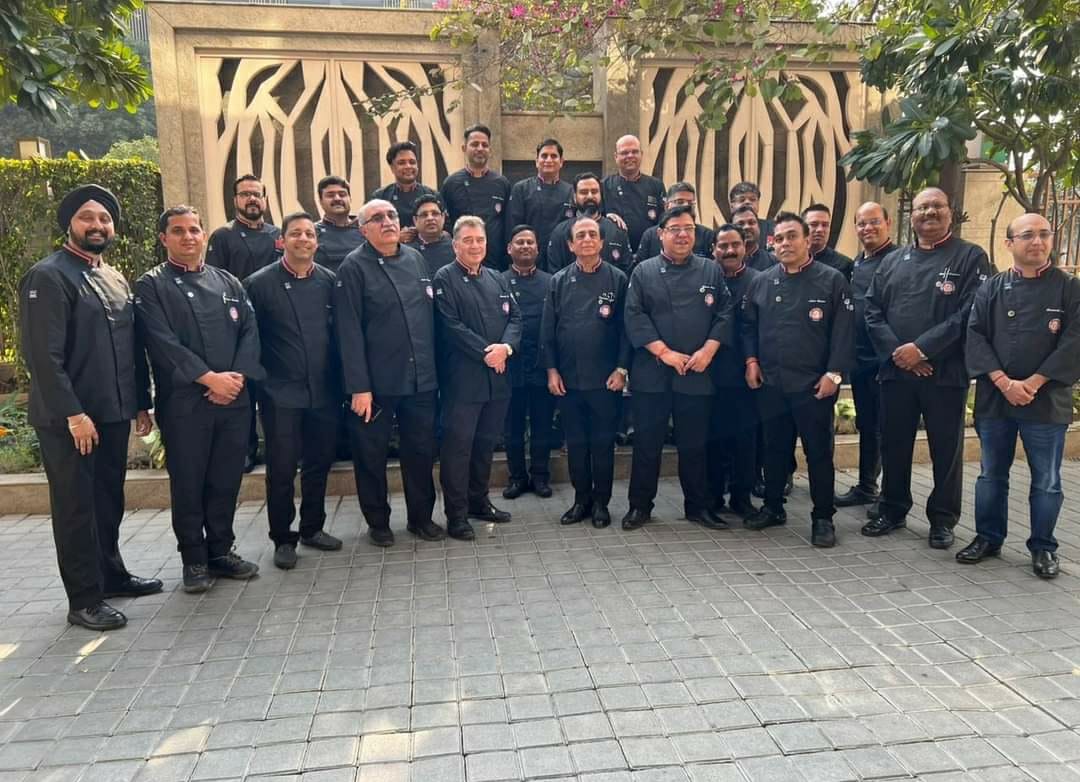 India's organization for promoting chefs "Indian Culinary Forum" along with World Association of Chefs Societies organised the Competition Seminar for Hot kitchen and Culinary Arts. The aim of competition educational seminar was for renewal and fresh licence for judges to Judge various National and International Culinary events. The seminar was attended by various Corporate Chefs, Executive Chefs and Culinary Professors.
The seminar focussed on all the aspects of the Hot Kitchen program for World chefs who endorsed Hot Kitchen competitions. The participating judges were evaluated on "Mise En Place, correct professional Preparations, service, presentation and taste. It was an enthralling seminar as participating judges were delighted to be a part of it. They discovered the work of a jury and different jury teams, how different jury groups work and culinary team categories.
The seminar provided an insight to the participating judges of all the rules, categories, scoring points for a clear and thorough understanding of the responsibilities of a judge. They learnt about requirements, qualifications and guidelines of a judge. They understood the know-how of judging chefs' competitions by going through hundreds of recent competition photos; do and don'ts of successfully participating in and judging World chefs endorsed competitions, right down the details like logistical and transportation tips and awarding points to participants.
Chef Rudolf Muller a designated member of Culinary Competition Committee of WACS came from Hong Kong, to conduct the seminar and also provided training to all the judges. And Chef Gissur Gudmundsson, Former President WACS was also there to encourage the attendees on the importance of these seminars.
This event was planned and executed by Indian Culinary Forum at Lemon Tree Hotel, Aerocity. The seminar was a huge success as it witnessed a big turnout of renowned chefs and judges.
Chef Davinder Kumar, President, says "Education is not the learning of facts but the training of the minds to think out of the box. Such seminars not only enhance judging skills but they help in upgrading the overall standards of culinary skills in the country."".
Chef Vivek Saggar, General Secretary says, "It is very important for the judges to upgrade their skills and have a thorough understanding of new and innovative culinary skills to be able to evaluate and judge different aspects of culinary skills well.
"Learning is the matter of gathering knowledge and wisdom is applying the same in a positive manner"
Chef Bharat Alagh, Joint Secretary says, "I have always felt and believed that the supreme art of a teacher is to awaken joy in his creative expression of knowledge". Since chefs look forward to learning new skills from the judges at different competitions it becomes imperative for the judges to learn about the scoring points and evaluation system."
The Indian Culinary Forum is India's association of Professional chefs of India. It was formed in New Delhi in 1987 as an exclusive non-profit-making organization, dedicated solely to the advancement of the culinary art of India. The Forum's objective is to act as a link, a platform and an instrument for the enhancement and overall development of the national community of chefs. The World Association of Cooks Societies is 110-nation fellowship comprising the world's various professional chefs' organization representing over 9 million professional chefs. The ICF has an international culinary focus in the staging of its various competitions, seminars, and events.