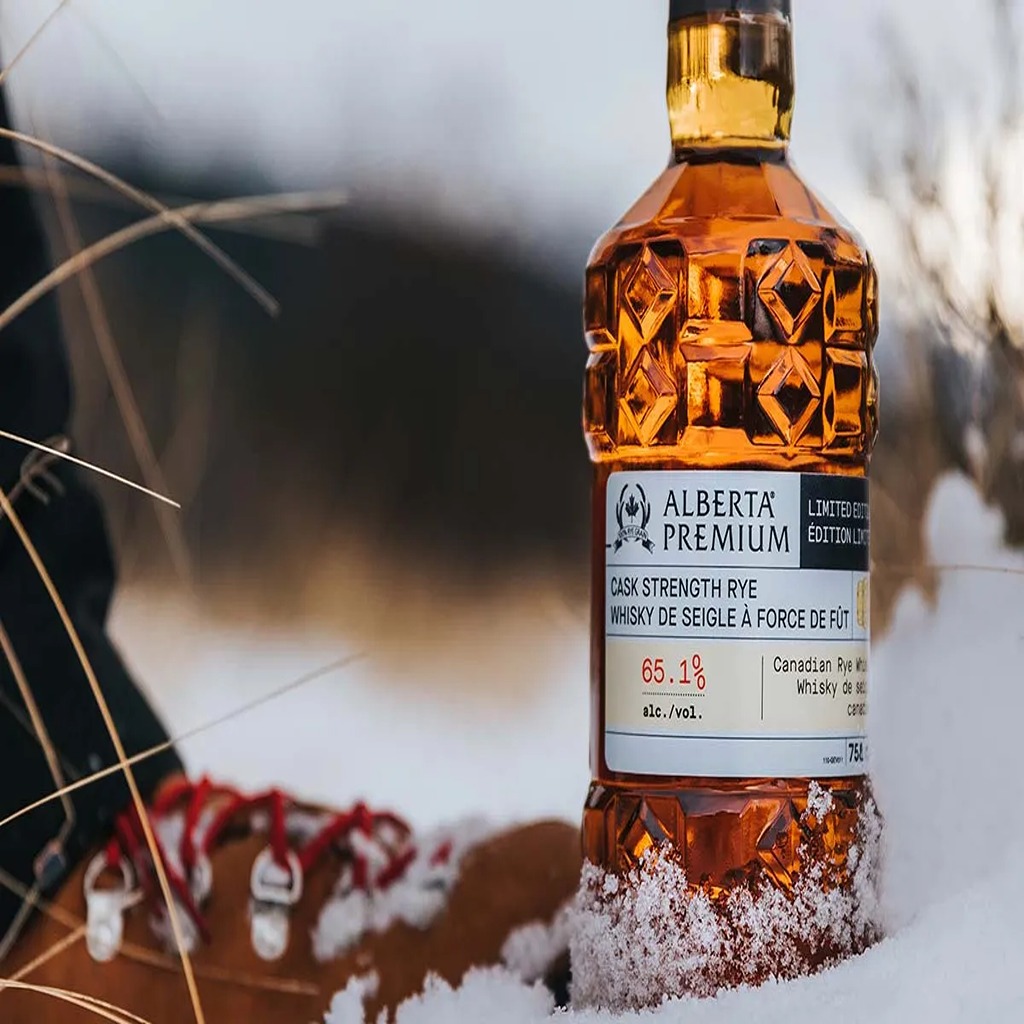 Alberta Premium Cask Strength has been named "World Whisky of the Year" by Jim Murray's Whisky Bible 2021. Made and distilled in Calgary, Alberta, the spirit boasts 100% prairie rye mash bills and Rocky Mountain water, resulting in a liquid that is a true reflection of Canadian pride and craftsmanship. This distinction is the third to be received by Beam Suntory in the past seven years, with Booker's Rye Whiskey (awarded in 2017) and Yamazaki Single Malt Sherry Cask (awarded in 2015) also attaining this best-in-class ranking.
"It is such an honor to be named World Whisky of the Year by Jim Murray and we are thrilled for our Alberta Distillers team," said Albert Baladi, President & CEO, Beam Suntory. "To receive this prestigious honor is a testament to the team's dedication and passion for crafting a premium spirit of the highest quality, and comes as at a time of Canadian whisky resurgence around the world."
While speaking about tasting more than 1,252 whiskies in this year's judging, Jim Murray said about Alberta Premium Cask by saying, "a succulence to the oils, balanced perfectly by ulmo and manuka honeys ensure for the most chewable Canadian mouthful possibly ever….and yet this is constantly salivating, from the very first nanosecond …Truly world-class whisky from possibly the world's most underrated distillery. How can something be so immense yet equally delicate? For any whisky lover on the planet looking for huge but nearly perfectly balanced experience, then here you go. And with rye at its most rampantly beautiful, this is something to truly worship."
Alberta Premium was named "Canadian Whisky of the Year" in Jim Murray's 2006, 2007, 2008 and 2009 Whisky Bibles. This year, Alberta Premium Cask Strength received Double Gold Medal at the San Francisco World Spirits Competition.
"On behalf of the entire Alberta Distillers team, we are honored to have Alberta Premium Cask Strength named 'World Whisky of the Year,'" said George Teichroeb, General Manager, Alberta Distillers Limited. "We are incredibly proud of our Alberta Distillers team for creating such a unique and beautiful world-class whisky, and continually pushing the boundaries of what Canadian whisky can be."