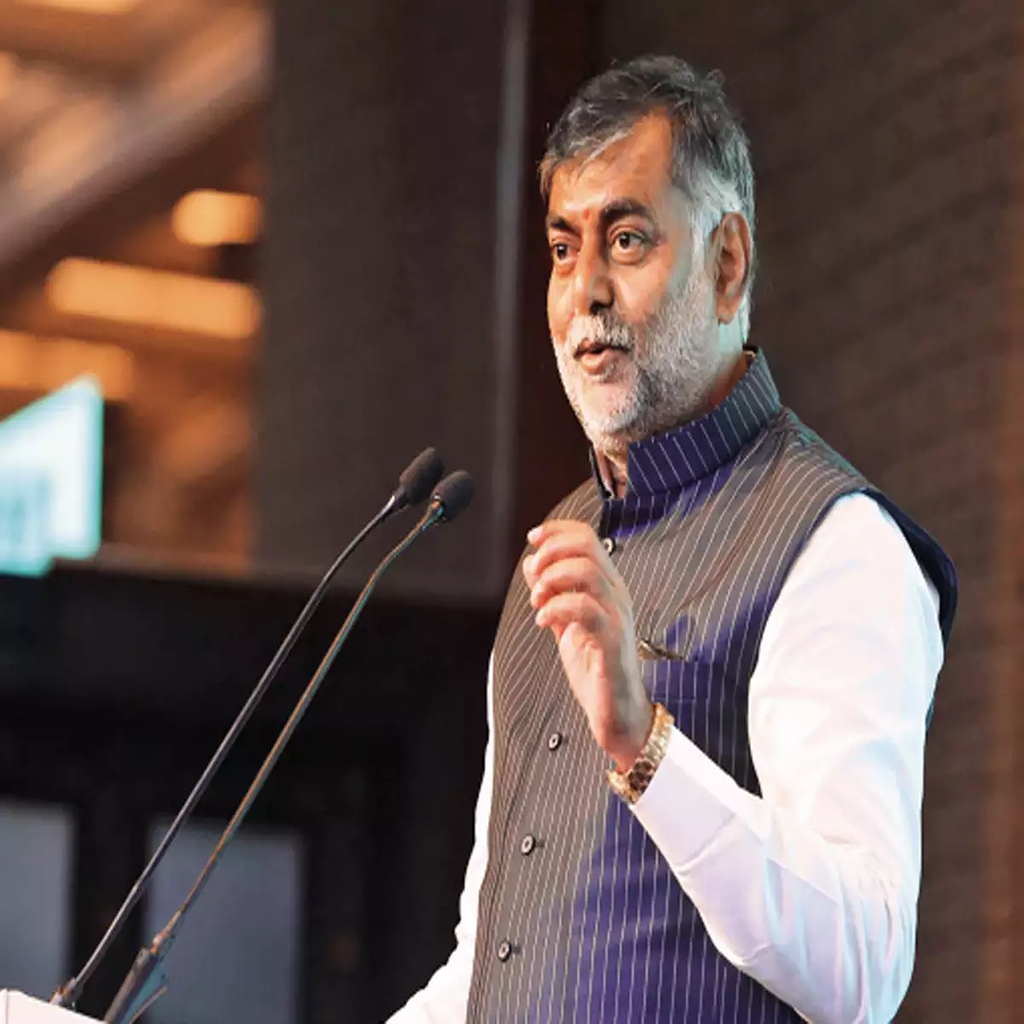 Prahlad Singh Patel, Union Minister of State for Tourism and Culture (Independent Charge), inaugurated the domestic tourism roadshow in Raipur under Ek Bharat Shreshtha Bharat yesterday. On this occasion, he said that Chhattisgarh makes the experience of India unique. It has the country's widest waterfalls, caves, lush green forests, ancient monuments, rare wild animals, exquisitely carved temples, Buddhist sites and hill plateaus. Chhattisgarh has more than 80 per cent biodiversity, which is not found anywhere else in the country. In this state, tribals are 44 per cent with 32 per cent forestry. Chhattisgarh has become a magnet for nature lovers who want to experience unique tribal arts, crafts and traditions.
For centuries, the tribals have played an important role in promoting and protecting natural habitats through environmentally friendly practices. Chhattisgarh offers tourists the opportunity to see everything – art and architecture, heritage, handicrafts, dishes, fairs and festivals. In numerous scriptures, mention is made of Chhattisgarh, which is part of two great epics of India – Ramayana and Mahabharata.
Patel said that the essence of our country is unity in diversity and Ek Bharat Shreshtha Bharat (EBSB) is unique initiative by the Central government to promote the spirit of national unity through deep and structured partnership between all states and union territories. The main objective of EBSP is to showcase the rich heritage, culture, customs and traditions of homogeneous states so that people can understand and assimilate nation diversity better. With such initiatives, people will get information about different views and views of different states. "I would like to congratulate Indiatourism Mumbai, Chhattisgarh Tourism Board, Gujarat Tourism and Chhattisgarh Hotel and Restaurant Association for coming together and organising this road show. This type of exchange between homogeneous states under One India Shrestha Bharat is very important to encourage people-to-people contact," he said.
The Union Minister said that COVID-19 is the biggest challenge that the global tourism sector has faced so far. For the tourism sector in India, the working conditions are not yet to come and we have to redefine our future plans, refocus on them and change them. "It is necessary to assess the impact of Covid-19 and develop a strong strategy involving stakeholders from both government and industry sectors," he said
Patel stated that there is need to prioritise such products and tourist places which may be interested in the target market and we should ensure that these tourist sites will get their money. "The epidemic is giving us an opportunity to reset the button to make the tourism sector a permanent engine for economic growth and progress.We should not lose the opportunity to make full use of the crisis other than the immediate link to the epidemic. In recent times, several steps have been taken by the Ministry of Tourism to restore and promote tourism in the country. Promotion of infrastructure and connectivity, national hospitality industry, integrated data base-fund and introduction of sathi are key."
Patel said that when domestic tourism is developed as a meaningful, sustainable and complementary to international tourism, it will provide an extraordinary platform to India for the development and progress of the economy throughout the year. This will require a sustained commitment to increase quality in all segments such as housing, hospitality, customer service, etc. It should also mean making sure that we always provide excellent service at a competitive price. "If you are willing to work hard to take tourism forward, then the Ministry of Tourism, Government of India will stand behind the states and the stakeholders of the tourism industry. And together we will ensure that domestic tourism plays its fullest possible role in taking the economy of our great country to a new height."
At the program, Home and Tourism Minister of Chhattisgarh, Tamradhavaraj Sahu gave detailed information about the tourism plans of the state. He said that the state government is providing excellent facilities for tourists to Ram Van Gaman Path, Kaushalya Mata Temple and places like Mainpat, Bhoramdev, Chitrakote, Tirathgarh Waterfalls.