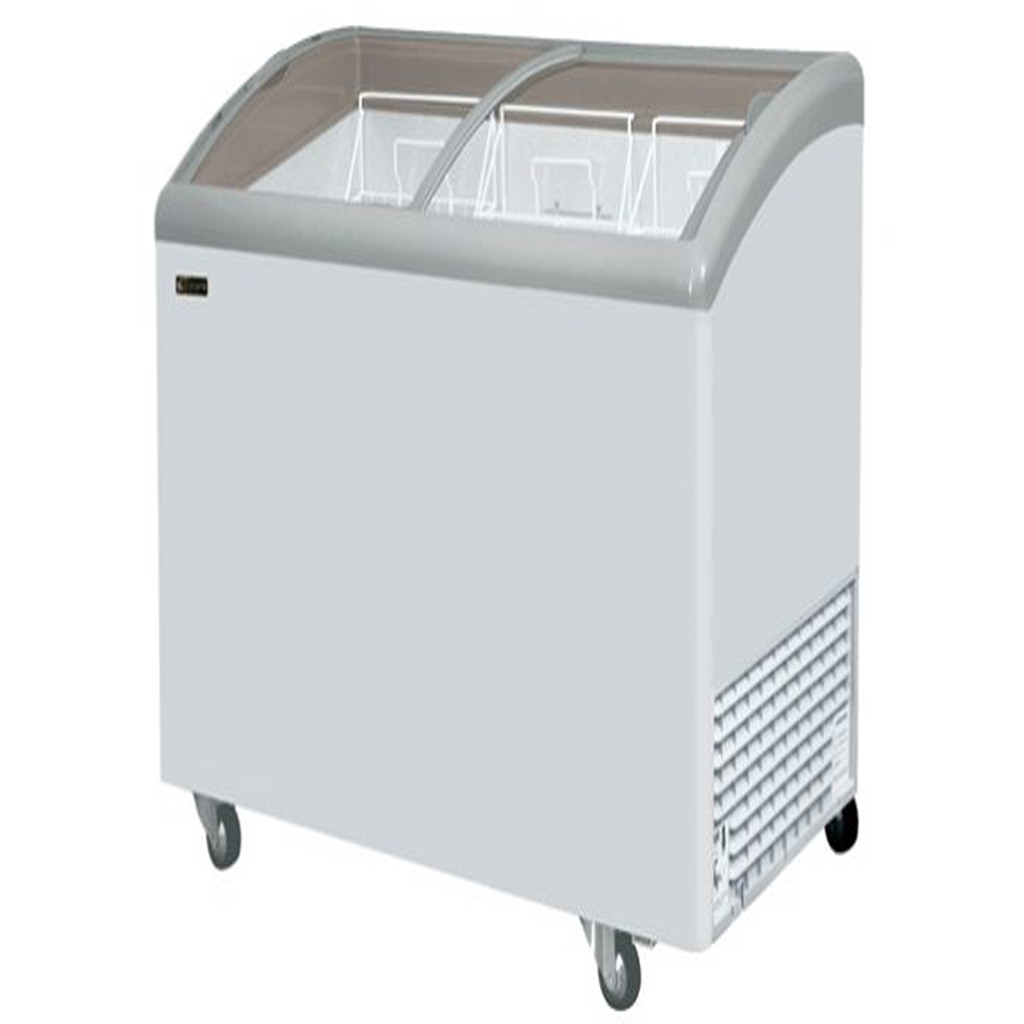 Elanpro, India's leading commercial refrigeration company, has introduced Elanpro EKG Series – a new range of Glass Top Chest Freezers – in the market. Boasting of eye catching style and cutting edge technology with economical solution for safe storage of perishable goods, EKG Series is packed with latest innovation in seven variants in capacities ranging from 150 to 625 liters at a price range starting from Rs 18000 onwards.
The newly launched Elanpro EKG Series comes exclusively with best-in-class 82 mm insulation ensuring minimum heat ingress and low power consumption. This feature is chiefly relevant for the Indian market conditions as it maintains the interior temperature of -18°C even without electricity for as long as 5-6 hours in case of power failure.
The deep and quick freezing facility also helps cool quicker thus consuming less electricity. Another prime feature of the new offering by Elanpro is the interior LED light. The sleek glass panel of the freezer illuminates allowing an easy access to compartment and a vivacious presentation of products.
Some of the other features include mechanical temperature control with power indicator and high pressure foam cover for efficient temperature preservation. The freezer has wheels for easy portability.
Elanpro EKG Series is equipped with tropicalized compressor to give it a wide climate zone design suited especially for Indian weather conditions. The models are available in 150L, 250L, 300L, 400L and 625L capacity and have a temperature range between -16 degrees to -30 degrees centigrade.
Speaking at the occasion Ranjan Jain, Managing Director, Elanpro said, "This new range of chest freezers marks a step forward our endeavor to bring in innovative solutions to the Indian market and offer products basis the changing demand of our consumers. Glass top chest display freezers are ideal where customer browsing is encouraged. With a wide range of capacities, we aim at providing a user friendly energy-efficient product to the retail sector. "
EKG Series caters to storage, preservation and display requirements of ice creams, frozen veg, frozen fruit, frozen desserts and more.