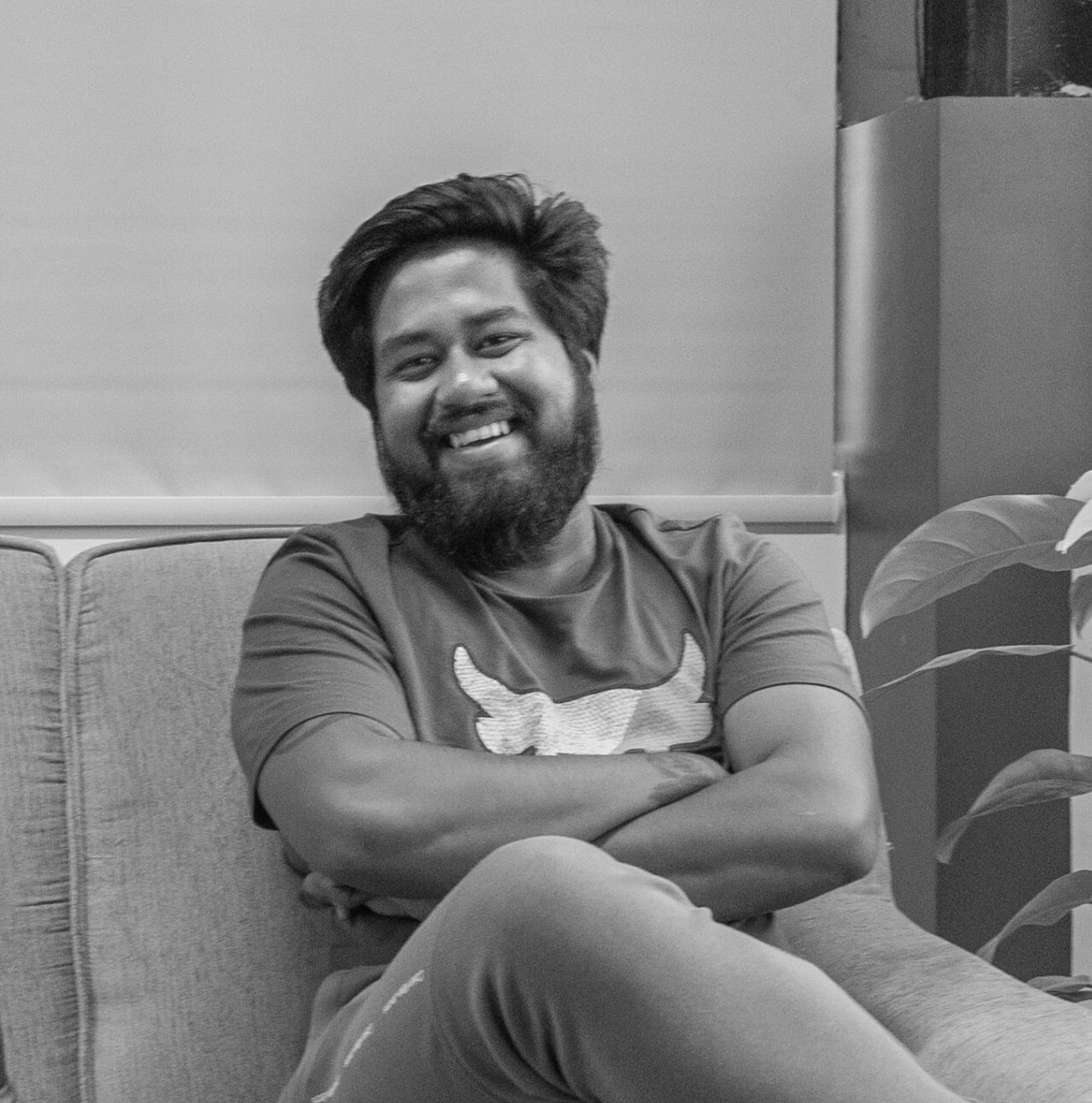 In conversation with Hospitality Biz, Mainak Sarkar, the Co-founder and CEO of Explorex Technologies Inc., talks about his journey and how he pursued his dream as a tech enthusiast to revolutionize the restaurant industry through tech primarily focusing on UX and practicality.
From the date of ideation and launch, to seed funding, growth trajectory, and the current market standing. Tell us about the journey of Explorex.
Explorex embarked on its journey with a visionary goal: to bridge the gap between restaurants and potential customers. Our aim was to revolutionize the restaurant industry by democratizing technology and equipping it with powerful tools to enhance operational efficiency, bolster the bottom line, and boost revenue.
As a forward-looking SaaS-Fintech Hybrid firm, Explorex's vision is to reshape restaurant operations and become a market leader in providing the industry with tools that not only help manage business more effectively but also revolutionize the mainstream operational process.
Reflecting on our journey so far, our core mission has been to democratize technology and empower the hospitality sector with transformative tools for more effective business operations. Explorex, has also received substantial funding support from Y Combinator, Twitch, HOF Capital, MyAsiaVC, Relief Technologies Inc, Zentani Capital, Smaregi and more. We have received pre-seed funding of USD 1.5 Million and Seed funding of USD 5 Million
Explorex has always been a step ahead in the industry. Eatable was our first startup which was committed to improving the dining experience for restaurant customers with the help of scannable digital menus even before the pandemic. In the wake of the pandemic, the restaurant industry rapidly embraced digitalization, igniting a resurgence in the hospitality sector. This digital transformation has prompted restaurants of all sizes to adopt cutting-edge technology solutions that streamline operations and provide an enhanced customer experience.
Our journey has been marked by remarkable growth, and a staggering 115% increase in Gross Merchandise Value (GMV) processed between February 23 and July 23. Explorex continues to lead the restaurant industry into a new era of digital excellence.
How has Explorex technology evolved to help restaurant operators?
Today's business owners find it highly bothersome because their software lacks interconnectivity and data transfer from one operating system to another. The current solutions aren't plug-and-play since they are not modular or able to integrate with services. Additionally, restaurants are quite annoyed with the 5–6 separate, non-communicating systems. Explorex on the other hand, has developed an ecosystem that addresses order management, operations management, online delivery, payment processing, reports & analytics, guest identification, and re-engagement and much more, all through the use of a single system.
In today's business landscape, many entrepreneurs and business owners are bothered with a significant challenge: the absence of a comprehensive, cloud-based software solution. This absence poses a considerable issue, as existing options on the market lack the plug-and-play simplicity and modular flexibility needed for seamless integration with various services.
Moreover, the current state of affairs leaves restaurant owners exhausted, as they are burdened with the inefficiency of managing multiple, isolated systems that fail to communicate effectively.
This is where Explorex comes into the picture, we have developed a comprehensive ecosystem that tackles these pressing issues head-on. Our innovative system seamlessly covers a spectrum of essential aspects, including order management, operational oversight, online delivery management, secure payment processing, in-depth reporting and analytics, guest identification, and strategic re-engagement strategies.
The beauty of Explorex lies in its unifying power, as all these critical functions are properly consolidated into a single, user-friendly platform. This holistic approach not only simplifies the management of restaurant operations but also empowers businesses to operate more efficiently and effectively in today's competitive landscape. Explorex is focusing on convenience and integration that restaurant business owners have long been looking for.
What are the specific technological benefits that a partner restaurant can expect from Explorex?
"Bridge" by Explorex, is a transformative solution that delivers a seamless experience for every key stakeholder in the restaurant ecosystem: owners, chefs, stewards, and diners. Our dynamic platform empowers restaurant owners to analyze and optimize their operations efficiently, ensuring sustainable growth.
Tools like Digital Menu, Automated ordering, Integrated POS/ mPOS, Integrated payments, Inventory management Detailed Analytics and report generation system, Third-party delivery integration tools, and lastly Customer Retention and re-engagement tools are some of the tools and technologies that help the food chain operate effortlessly.
Our company's comprehensive approach covers everything from online menus, order placement, POS/MPOS, contactless payments, and efficiently managing inventory. By leveraging the power of technology, we enable restaurateurs to entrust us with the details of their business operations, allowing them to dedicate their focus to their core expertise — delivering exceptional culinary experiences to their cherished customers."
What gives Explorex an edge over the other operators in the market? How is the competition?
In an increasingly big marketplace where tech giants are venturing into the restaurant industry, Explorex's competitive edge remains steadfast in our unwavering commitment to a well-crafted and proven business strategy. This strategy is meticulously designed to cater to a wide spectrum of businesses, ranging from the smallest local eateries to the largest industry players. What sets us apart is our unique ecosystem approach, which integrates all the essential tools required to operate a restaurant seamlessly within the Explorex platform.
Our partnered restaurants enjoy the benefits of a single, user-friendly dashboard that simplifies both dine-in and takeaway orders, ensuring a seamless customer experience, whether in-house or off-premises. This comprehensive system provides real-time access to in-depth performance data, accessible from any device. This feature significantly enhances overall operational efficiency and restaurant revenue, effectively addressing the common challenges faced by restaurant owners.
At Explorex, we are committed to continuous innovation, consistently delivering practical solutions to the operational obstacles faced by our partners. This unwavering dedication sets us apart, making Explorex the preferred choice for brands seeking a reliable and comprehensive solution that stands out in the market.
For a restaurant, what is the pricing for Explorex engagement? What is your revenue model?
In our initial phase, we adopted a unique approach by not charging for our SaaS (Software as a Service) offerings. This decision was rooted in my personal belief that generating substantial revenue in the SME (Small and Medium-sized Enterprises) sector in India through SaaS was a challenge. However, as we transitioned to the present day, we have restructured our pricing strategy to make our software accessible at a very reasonable rate.
Under our current model, every restaurant that comes on board incurs an initial setup fee, followed by a per-transaction MDR (Merchant Discount Rate) charge. This pricing model is tailored to prioritize the restaurant's perspective, as the payment is determined based on factors such as their table turnover and transaction volumes. This approach ensures that our pricing aligns with the restaurant's business operations, making our services not only affordable but also directly tied to their success.
Is there a referral system applicable for restaurant owners/operators, that could benefit them by promoting Explorex?
At present, we do not have a referral system in place. This decision is a testament to our remarkable restaurant retention rate, which stands at an impressive 100%. This high retention rate underscores the satisfaction of our restaurant partners, who often become enthusiastic advocates for our services. Consequently, there are currently no plans to introduce incentives or referral programs for restaurant owners, as our focus remains firmly on delivering outstanding service and value to our loyal set of clients.
Customer engagement in any hospitality and service related segment is the key. How does Explorex help restaurants in this direction?
In the restaurant industry, prioritizing customer satisfaction and retention is highly important, and Explorex is dedicated to achieving this goal. Through our fully automated and integrated restaurant management solution, we've managed to reduce table turnaround times by an impressive 40%, thereby increasing the frequency of serving rounds and overall restaurant revenue. Our software also ensures a seamless and efficient ordering experience, leading to a remarkable increase in the average number of orders per table, resulting in a significant upswing in the average ticket size, up to 30%. Moreover, by speeding up the ordering process and enabling customers to call for assistance with ease, the restaurant owners observed a remarkable improvement in guest experience and satisfaction.
Beyond enhancing the customer experience, our fully automatic and integrated solution has proven to be a benefit for restaurant staff, increasing their productivity by up to 2 times. This efficiency gain empowers staff to engage in activities beyond mere order taking, such as upselling and providing exceptional service.
Explorex also offers additional features like automatic table settlement with integrated payment solutions, menu pricing updates at the click of a button, and customer-initiated calls for steward assistance, all accessible through a single user interface. This multi-location management capability from a centralized dashboard not only enhances customer engagement but also ensures the smooth operation of restaurants. Ultimately, it's the overall customer experience that lingers in the minds of patrons, making them loyal, recurring buyers of your product or service. Explorex is committed to creating memorable dining experiences that keep customers coming back for more.
Tell us about Explorex in numbers.  Geographical reach, Number of offices, Number of employees, Number of restaurants under service, Turnover, Business transacted through Explorex, etc.
We are rapidly evolving to become a prominent player in the restaurant and eatery industry across India, boasting a diverse clientele. In just a matter of months, our dedicated team has expanded exponentially, growing from an initial 50 members to an impressive 100 and counting. Simultaneously, our client base has witnessed remarkable growth, surging from 350 restaurants to well over 1000 establishments, and we are determined to sustain and further accelerate this trajectory by the end of the fiscal year.
In terms of financial performance, Explorex has achieved an annual recurring revenue milestone of $500k, reflecting the strong value we provide to our clients. Presently, we operate from our headquarters based in Bengaluru. This geographical presence enables us to offer our innovative solutions and exceptional service on a global scale, underscoring our commitment to revolutionizing restaurant management and customer experience.
What are your promotional plans to take Explorer across the country?
Founded in 2020 with just five restaurant partners, Explorex has rapidly expanded. We now have over 1000 esteemed restaurant partners across 15+ major Indian cities. Securing USD 6.5 million in funding has enabled us to fuel our growth and fortify our competitive edge. In the payments space, we processed close to INR 70 crore last year, with an ambitious target of surpassing nearly INR 500 crore this fiscal year. Our dedicated team of over 100 professionals is now based in a state-of-the-art office facility. Notably, our Gross Merchandise Value (GMV) surged by an impressive 115% from February 2023 to July 2023, reflecting our commitment to excellence and progress. Explorex is dedicated to continuing its impactful journey in the restaurant industry.