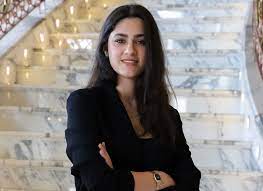 Al Habtoor City Hotel Collection announced the appointment of Maria Turkmani as the new Complex Lifestyle Marketing Manager. With her extensive background in engineering and over a decade of experience in the media and marketing industry, Maria brings a unique blend of technical expertise and artistic talent to the team.
Maria's journey in the world of marketing and media began with a solid foundation in engineering, which has equipped her with a distinct analytical approach and problem-solving skills. Her career trajectory reflects her unwavering passion and dedication to leveraging her diverse skill set to deliver exceptional results and contribute to the success of every project she undertakes.
Commenting on her appointment, Maria Turkmani said, "I am truly excited to join the dynamic team at Al Habtoor City Hotel Collection. This is an incredible opportunity to merge my technical background with my creative interests in marketing. I look forward to creating unforgettable experiences for our guests and building on the hotel's legacy."
Saeid Heidari, General Manager, Hilton Dubai Al Habtoor City, stated, "We are delighted to welcome Maria Turkmani to our esteemed team. Maria's contributions will undoubtedly play a pivotal role in shaping the future of our marketing endeavors."
In her new role as Complex Lifestyle Marketing Manager, Turkmani will lead strategic marketing initiatives aimed at enhancing the guest experience across Al Habtoor City Hotel Collection's renowned properties. Her responsibilities will encompass the development and execution of innovative marketing campaigns, fostering partnerships with lifestyle brands, and ensuring that the hotels continue to set new industry standards.
Maria's passion for music, love of reading, and dedication to learning new languages underscore her commitment to personal growth and enrichment—a philosophy that aligns seamlessly with Al Habtoor City Hotel Collection's mission to provide exceptional service and experiences.