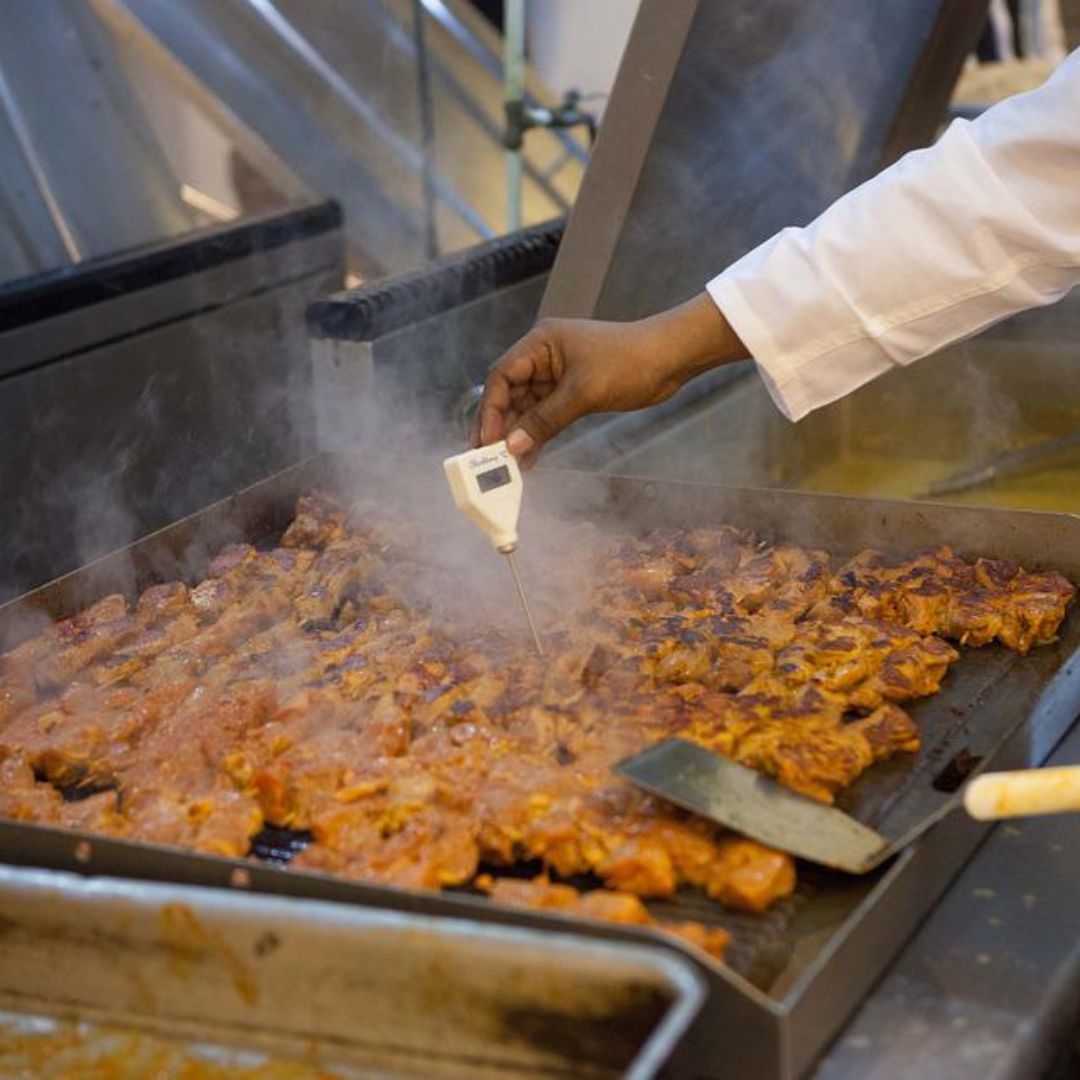 According to HT, The Kerala food safety department officials on Tuesday shut down 40 hotels, imposed a fine on 62, while 28 others were given a warning after raids were conducted across the state, a day after a nurse working at the medical college hospital in Kottayam died of suspected food poisoning.
Members of the Democratic Youth Federation of India, ruling CPI(M)'s youth outfit, also attacked the "Hotel Park" in Kottayam from where the 33-year-old nurse Reshmi Raj ordered an Arabian chicken dish "al faham" on December 29. She was later hospitalised in serious condition and died on Monday.
Later, 20 others who ate at the same hotel took medical aid in different hospitals, officials said. Food safety officials have also suspended the licence of the hotel and ordered it to close down.
"We will get a clear picture only after the post-mortem. It is true in many cases mayonnaise which is consumed along with some of these foreign dishes becomes stale easily triggering food poisoning. And minced meat also creates problems if it is not cooked at high temperature," said assistant food commissioner in Kottayam C R Randeep.
After the incident, many food joints were raided in Kollam, Thiruvananthapuram and Ernakulam districts of the state on the direction of the Minister to the Food Safety Department.
According to the release issued by the ministry, health minister Veena George directed the Food Safety Department to inspect eateries across the state and to cancel licences of those serving adulterated or unhygienic food.
The raids come in the backdrop of several food poisoning cases being reported from across the state over the last one month.
Last week, more than 100 people suffered food poisoning after consuming food at a baptism function in Pathanamthitta. A probe was later ordered into the incident by George. In Kozhikode, around 21 people fell ill after allegedly consuming food from an eatery there in December last year, police said.