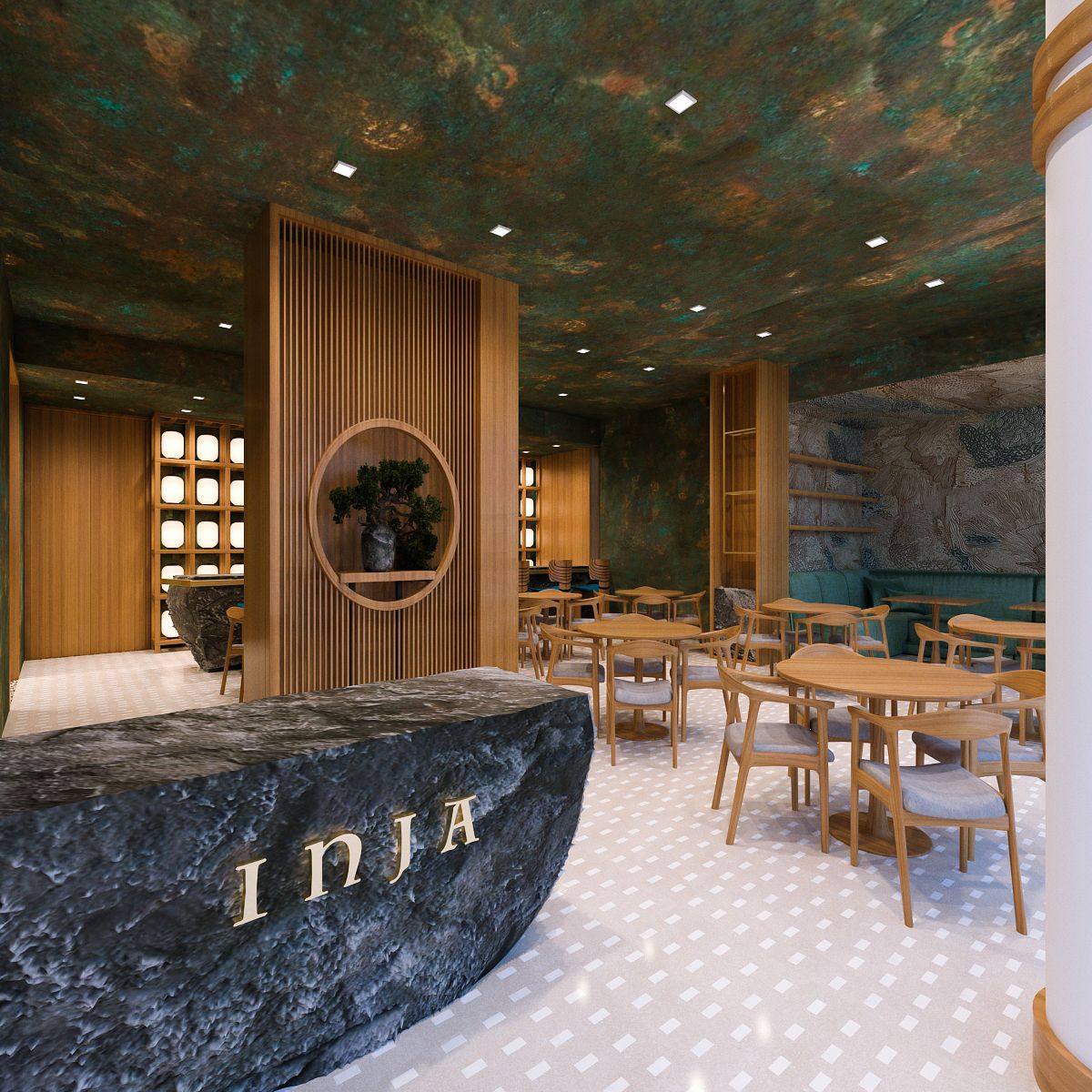 Atelier House Hospitality (AHH), a Dubai-based restaurant group, is set to extend its footprint to India with the debut of INJA. A unique dining concept located at the Manor Hotel in Delhi, INJA is looking forward to welcoming clients on the 17th of March 2023. Presenting an exciting blend of Indian and Japanese cuisines, the menu is a congruent combination of bold flavours, spices, and vivid colours of the Indian cuisine with the subtlety, raw essence, and precise techniques of Japanese cuisine, putting the IN from India and JA from Japan in harmonious collaboration.
INJA was born through an idea that struck Chef Adwait Anantwar while living in Dubai. Long mesmerized and captivated by Japanese cuisine in his culinary development, he was struck by the numerous Japanese restaurants in Dubai and other cities and wanted to explore bringing together the flavours and techniques of his home country with the nuances of Japanese cuisine. He imagined boldly amalgamating and creating a beautiful marriage between the complexities of robust Indian ingredients and the delicate nature of Japanese techniques to intrigue the palate.
Speaking on the launch, Ahmass Fakahany, Owner and CEO of Atelier House Hospitality/Altamarea group said, "We are thrilled to have chosen the launch of INJA in India. I have travelled and worked in India extensively over my life and lived in Japan for 8 years. The cuisine in each city has history, depth and is distinct and memorable. We are being courageous and innovative in touching on those two culinary giants and finding the natural bridge for the palate to create this unique dining experience."
"Cuisine is an art form that can transcend cultural boundaries, and at INJA, we aim to do just that by bringing together the bold and vibrant flavours of India and the delicate and nuanced techniques of Japan. We are proud to enter the dynamic and diverse India market with Atelier's first restaurant, INJA, and offer guests a culinary experience that is one-of-a-kind." said Panchali Mahendra, President of Atelier House Hospitality.
"This is a dream-come-true moment. I have now eaten at most of AHH's restaurants in Dubai and Riyadh, and no
experience has failed to wow me. Dining at their restaurants is both experiential and immensely satisfying, in terms of flavour, cuisine concept, style of presentation, and impeccable service. INJA promises to offer an exciting new fusion between the two very traditional cultures of Japan and India; I will go as far as to say that each dish at INJA will carry an element of surprise." Said Manav Thadani, Co-Partner of INJA, Founder and Chairman of Hotelivate.
Signature dishes on the menu include the Lobster rassam chawanmushi, Suzuki okinamasu with 7 days fermented mango achar, and king crab raj kachori. The cocktail menu has been crafted by mixologist, Kumar Mangalam, and offers unique intriguing drinks like the Inja Secret Tea, that can be paired with individual dishes on the menu.
INJA is located at the Manor, in South Delhi's Friends colony, previously home to Indian Accent. Acclaimed international designer, Samar Zakhem, designed the space using natural elements, especially stone and wood, to evoke feelings of comfort and relaxation while also staying true to the luxurious and elegant persona of the brand.
With an exciting new culinary menu, memorable cocktails, and an Instagram worthy ambience, INJA is excited to welcome customers.