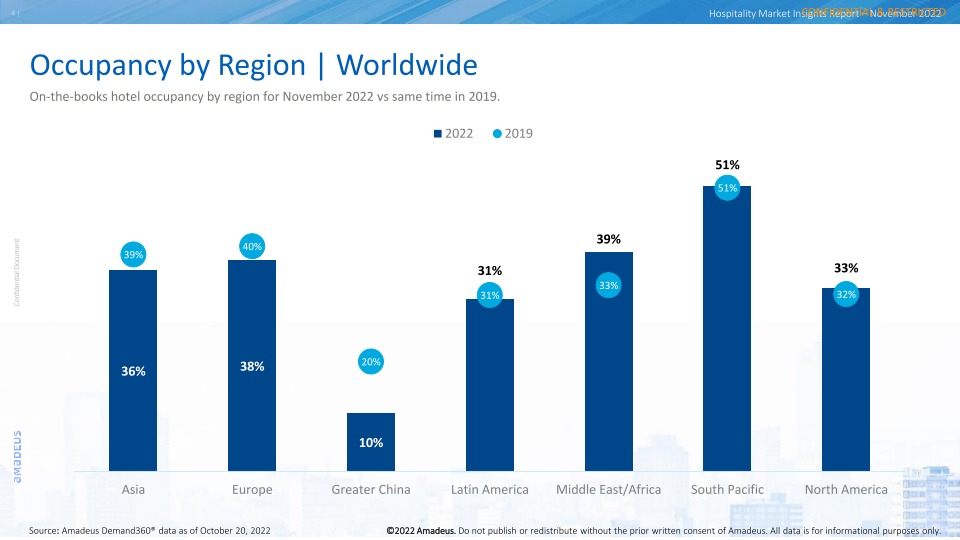 According to Amadeus Hospitality Market Insights Report, South Pacific is leading occupancy into November and is aligned with 2019 levels, worldwide. Only the Middle East and North America are pacing ahead. Booking windows, except for China, continue expanding to longer lead times. There is a strong share of Group business for November with almost the same number of confirmed groups as in 2019. Brand continues growing year on year with a larger share than at the same time in 2019.
The report said, "The US is on pace with 2019 and Canada is ahead of 2019 pace for November, with Group business contributing more to the overall market segment mix. Forty percent of US room nights committed are Group, exceeding 2019 contributions of thirty-six percent.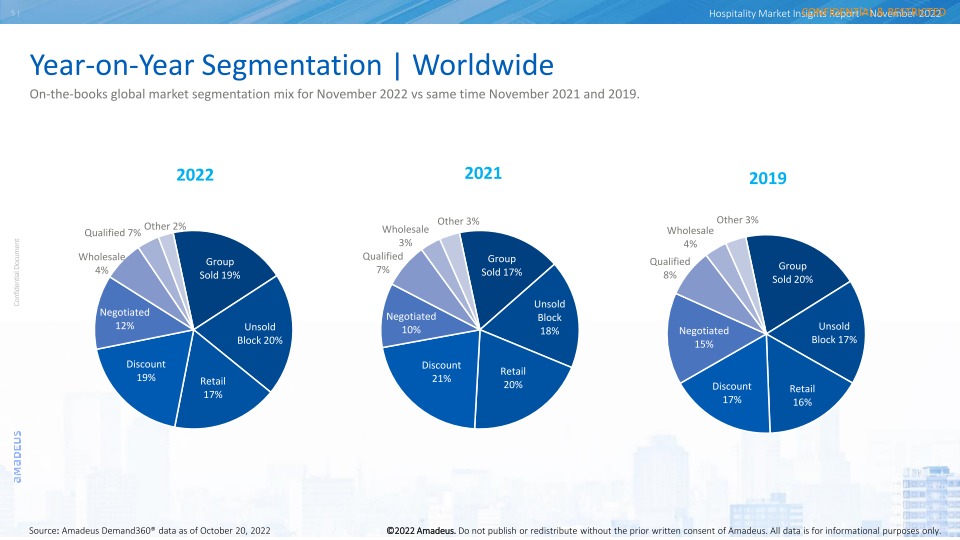 China occupancy drops for the second month in a row, yet with Blocks, Groups Sold and Direct booking shares larger than pre-pandemic.
Throughout the rest of Asia, Tokyo followed by Singapore is leading occupancy in November, aligned with and exceeding 2019 occupancy levels. Retail and Brand are exceeding 2019 shares whilst Negotiated and GDS are almost at the same share.
Europe occupancy has been aligned with 2019's levels since May and will remain aligned until the end of the year with strong Retail and Brand. GDS are picking up at almost the same share as November 2019."
It also added that, "October in the Middle East was the region's second busiest month this year, with levels exceeding 2019 occupancy since May and throughout the rest of the year. Cape Town leads occupancy levels in November, followed by Abu Dhabi.
Latin America remains at almost 60% occupancy, which has been slightly ahead of 2019 since April."