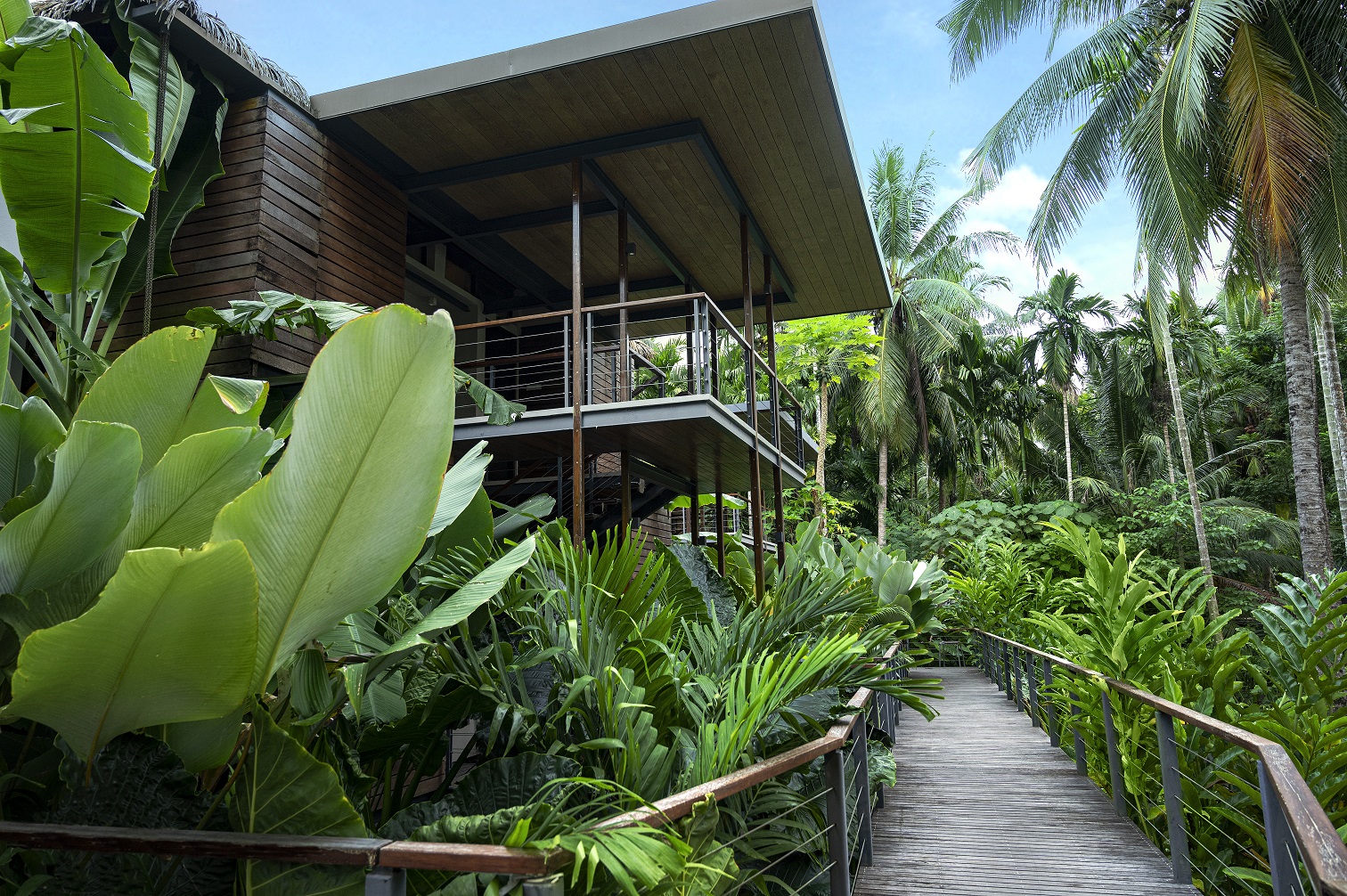 CGH Earth's Tilar Siro resort has recently unveiled their newest addition to their luxurious accommodations – the Sea-Facing Villa-Suite with a Private Pool. The resort is already a favourite among island lovers and divers alike, with its location facing the vast Indian Ocean away from the more touristy areas.
The Sea-Facing Villa-Suite boasts an expansive 1000+ sq ft of cozy living space, complete with a bedroom, a separate powder room, and a stylish bathroom equipped with a bathtub. Guests can enjoy breathtaking views of the sea from the clear wall-to-ceiling windows and doors that flank the ocean-side of the wall. The large private pool deck comes with sunbeds, providing the perfect setting to relax and unwind in privacy.
CGH Earth's Tilar Siro Andamans resort is renowned for its thoughtful design that showcases the exotic nature and culture of the island while intertwining modernism and luxury in just the right amount. The resort's rooms stand on stilts amidst verdant greenery, embodying the signature CGH Earth spirit of warmth and harmony with nature.
In addition to the Sea-Facing Villa-Suite, Tilar Siro offers guests an array of exciting activities to choose from, including underwater adventures like diving and snorkeling, intertidal walks, and forest trails. The resort also offers mouth-watering delicacies from the kitchen, allowing guests to indulge in a guilt-free island escape.
The launch of the Sea-Facing Villa-Suite with a Private Pool is a perfect addition to Tilar Siro's existing accommodations, and guests can expect nothing less than an exceptional island experience with CGH Earth's unparalleled service and attention to detail.