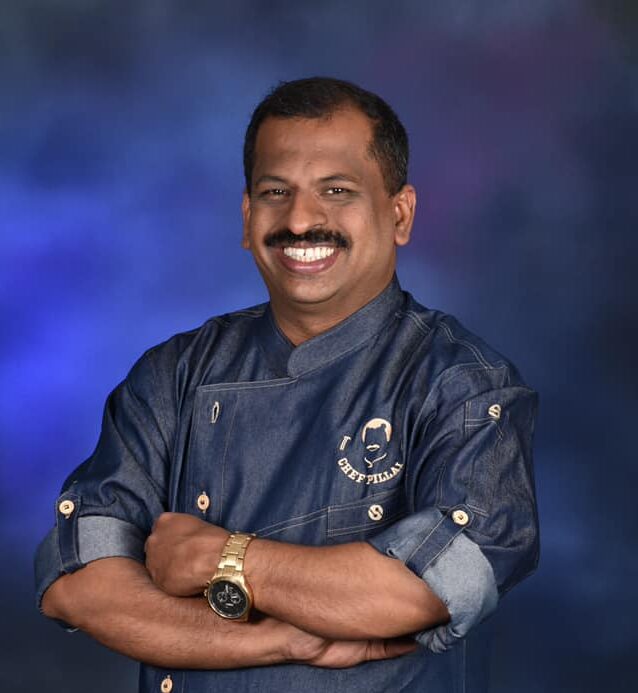 Chef Suresh Pillai, the special ambassador of Kerala cuisine to the world and Super Master Chef to over 1.7 million of his social media followers, has not lost that simplicity of an Island boy from the banks of the Ashtamudi Lake in Kollam, Kerala.
From his humble beginnings in Kerala, he spent 27 years honing his culinary skills in multiple kitchens including the BBC MasterChef Professionals. His travels took him to islands such as England, Australia and the Caribbean Islands as a culinary mentor to University students.
The very essence of Chef Suresh Pillai's magical Kerala flavours is his unique, signature way of blending traditional spices that impart 'flavour bomb' potential to all his cuisine. His menu creations are challenging, adventurous, and gives the uniqueness of Kerala cuisine a flavourful twist. As he says "The two most important ingredients on our menu are love and simplicity". The simplicity can be traced back to his humble island upbringing and love. He just lets love flow, both in way of cooking and his attitude to life. What drives him is his team, he says. "Everyone on my team is as important as a guest. One gives what one gets, naturally. That is why 'Let our food do the talking", he says with a sparkle in his eyes.
The team is all set to bring forth a 5-course set menu featuring the flavors of Kerala in a quaint setting at Hyatt Regency Chennai's signature outlet, Focaccia.