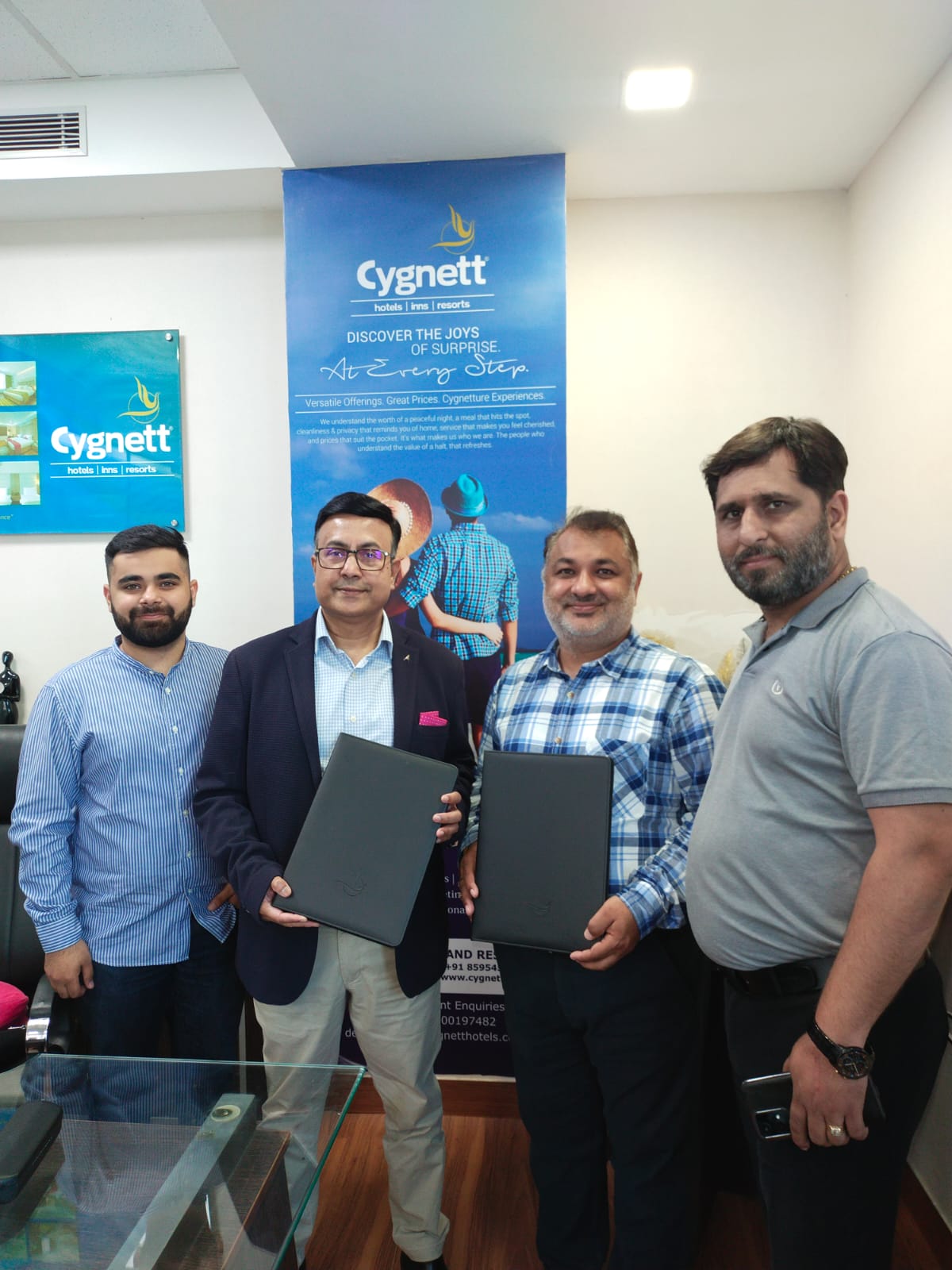 Cygnett Hotels & Resorts, one of India's fastest-growing hospitality companies, has announced the signing of their first property in Sonipat, Haryana. This marks the company's debut hotel in the state.
The hotel is set to open in the coming months and will offer 42 well-appointed rooms, equipped with all modern amenities expected in a branded budget property. The hotel will feature a multi-cuisine restaurant and a Quick Service Restaurant (QSR) with a seating capacity of 300 guests.
Cygnett Sonipat will offer multiple banqueting and conferencing facilities, capable of accommodating up to 900 guests. With a range of venues to host workshops, product launches, exhibitions, weddings, and other social events, the hotel will cater to a diverse clientele.
Founder and Managing Director of Cygnett Hotels & Resorts, Sarbendra Sarkar, commented on the signing, "We are thrilled to establish our presence in the significant district of Sonipat, which is both an industrial and educational hub. The property will be well-positioned to cater to the local wedding market as well. This hotel is a significant addition to our rapidly expanding portfolio of hotels in the country. We are confident that it will create a niche market for itself in the region."
Located approximately 44 kilometers from New Delhi, Sonipat is an industrial hub and home to several esteemed universities. The region also boasts a rich history dating back to the Mahabharata era, when it was known as "Swarnprastha." The Sikhs under Banda Singh Bahadur fought the Battle of Sonipat against the Mughals in 1709.
Cygnett Hotels & Resorts is excited to add this new property to its growing portfolio and looks forward to welcoming guests to Sonipat in the near future.