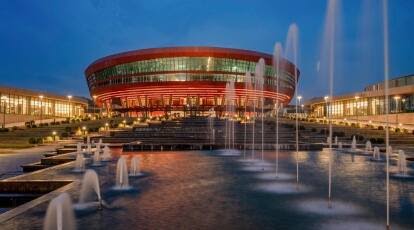 In anticipation of the G20 leaders' summit, the Indian government has taken significant steps to accommodate dignitaries and delegates from around the world. All five-star hotels in Delhi and large parts of the national capital region have been reserved to host the official delegations, which will include heads of government from the 20 member-nations, observers, special invitees, and prominent figures from global bodies like the World Bank and International Monetary Fund. This gathering is expected to add up to 400-500 attendees, along with their accompanying security and media entourages, which will total to a few thousand people.
Pragati Maidan, the new Integrated Exhibition-cum Convention Centre, will serve as the main venue for the two-day event, starting on September 9. Prime Minister Narendra Modi will personally welcome the leaders, and after day-long discussions, they will reconvene at Pragati Maidan for a cultural event and dinner. The government initially considered hosting the cultural evening at Purana Quila but has now decided to use the IECC, which the PM is set to inaugurate.
The summit presents an opportunity for India to showcase its achievements, including its digital public infrastructure, rich cultural heritage, and democratic values. For the spouses of the attending leaders, the government has planned visits to the ICAR complex on Pusa Road and the National Gallery for Modern Art. These venues will display several items that have been highlighted through the 'One-District One-Product' initiative, along with various handicrafts. Additionally, electronic payment facilities have been set up for delegates to conveniently purchase products using UPI QR codes during some of the G20 meetings.
As the country gears up to host this high-profile gathering of global leaders, the hospitality sector is playing a crucial role in ensuring a smooth and comfortable stay for the distinguished guests. With preparations in full swing, India is ready to put its best foot forward and leave a lasting impression on the world stage.