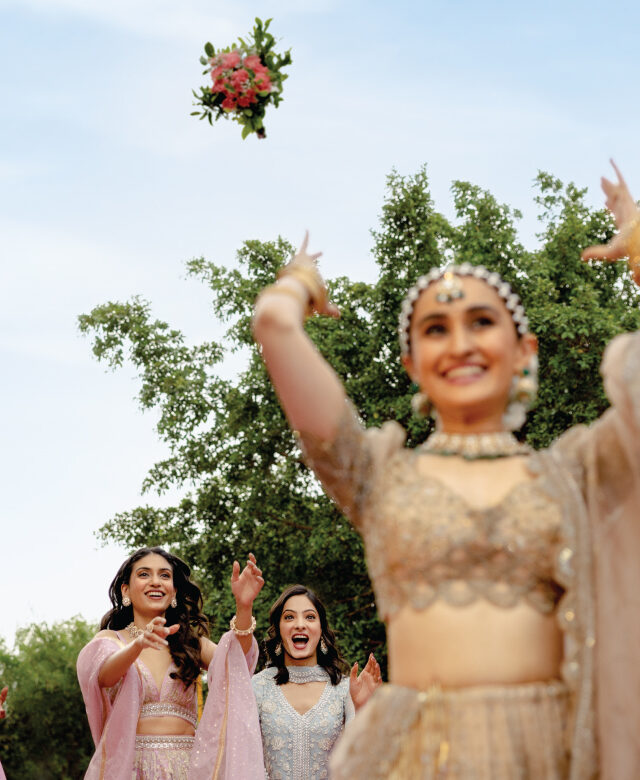 Hyatt announced the launch of an all-new wedding initiative for India, #PerfectlyYours. Grounded in its purpose of caring for people so they can be their best, #PerfectlyYours is a bespoke offering for Indian couples who seek the perfect wedding experience, which celebrates their individuality and preferences. The recently launched initiative is testament to the meticulousness with which Hyatt plans and executes the modern day "dream wedding".
Hyatt hotels have long been the perfect setting for tailor-made weddings. #PerfectlyYours aims to take this expertise and experience many steps forward through an assortment of experiences, from innumerable culinary delights and sustainable décor options, to even including pets in the wedding celebrations.
Commenting on the occasion, Amritesh Bakshi, Director of Brand and Field Marketing – India and Southwest Asia, Hyatt India Consultancy Private Limited said, "Couples today have defined and specific tastes and desires and see their big day as a medium for self-expression. We are witnessing wedding celebrations going through a paradigm shift. Couples are now the decision-makers – they are looking for convenience as well as precise execution of what they have in mind for their wedding. At Hyatt, as a brand that promises care and has almost four decades of expertise, we wanted our brand promise to find a place in the couple's journey. We have the understanding, know-how and desire to pay attention to and foresee every need of the couple. And just as it's the little things that matter in married life, we conceptualised this initiative to address the little details with the thoughtfulness that will make any couple's big day, special."
The #PerfectlyYours participating hotels represent Hyatt's celebrated brands across India's top metropolitan cities and wedding destinations, ensuring that couples can choose from a wide range of hotels and brands. The hotels include Andaz Delhi, Grand Hyatt Mumbai, Grand Hyatt Goa, Alila Diwa Goa, Alila Fort Bishangarh, Hyatt Regency Dehradun, Hyatt Regency Jaipur, Hyatt Regency Chandigarh, Hyatt Centric Sector 17 Chandigarh, and Park Hyatt Hyderabad.
In addition to the perfect location and picturesque destinations, #PerfectlyYours offers guests a customized culinary experience, combining local culture with modern day cuisine, to create a repertoire of gourmet offerings where couples can even choose to have our international chefs curate and prepare the wedding feasts.
Hyatt recently launched a brand film that captures the true essence of the #PerfectlyYours program. Conceptualized by Animal Advertising, the film showcases how each hotel colleague at Hyatt puts themselves in the couples' shoes to ensure that everything is perfect for their big day – be it the pressure of the air blower that provides the perfect lift to the bride's dupatta, the ideal texture of haldi, or making sure the laddoos are the ideal size. The campaign aptly demonstrates how Hyatt cares for the little details that make each wedding memorable and perfect.
Commenting on the film, Sayantan Choudhury, Senior Partner & Creative Head, Animal Advertising said, "It is really eye-opening how most people, when they look at their wedding pictures, see two people they can hardly recognise (and not just because of age). The setting, the decor, the mood; seldom are the couple's tastes reflected anywhere. So, when Hyatt approached us to create its wedding campaign, we knew exactly what we wanted it to be about – the incredible level of customisation offered by Hyatt that puts the 'you' in your wedding. How? By putting themselves in the shoes of the people getting married. Metaphorically, and in the case of our launch film, literally as well."