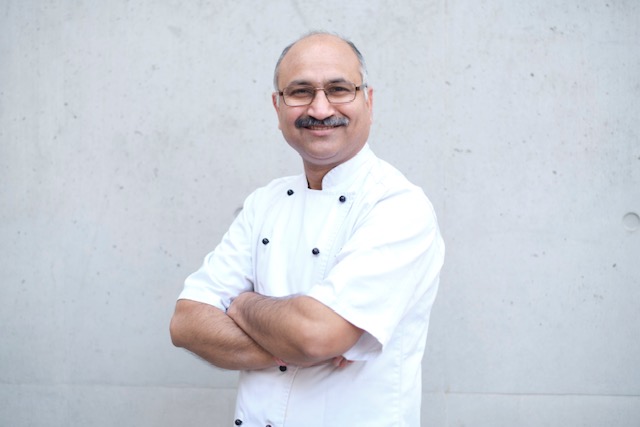 The Asian Food and Restaurant Awards (AFRA) paid tribute to Asian hospitality, services and supplier sectors through an event recently in United Kingdom. Born & brought up in a small village- Bhojpura Kalan (Rajasthan, India), Michelin Plate Winner Chef Dayashankar Sharma was awarded as the Chef of the Year Award United Kingdom 2022 by the fraternity.
AFRA recognized the achievements made by industries leading figures from "South Asians across the UK". Continuing its winning ways, Michelin Plate Winner Chef Dayashankar Sharma being declared Chef of The Year for UK continuously third time. Known for pairing classic flavours with sumptuous new ideas, Chef Sharma's new vegan dishes including Lotus root & asparagus with red peppers, cooked with cumin, turmeric & dry ground mango, and Stem broccoli with crushed black pepper, roasted cumin & lime juice gained lot of traction earlier last year among customers.
Trained from honing an impeccable reputation right from the beginning across 30 plus years of culinary experience, Chef Dayashankar Sharma has become recognized for pairing time-honored tradition with contemporary ideas and creating his food with full commitment and passion for every occasion. Chef Sharma also holds classes on Heritage recipes of India for Foreign Hospitality students in London. Chef Sharma is planning to start an organic farm and products in India.
"It always feels great to be acknowledged by the fraternity. I dedicate this award to my home country India which is why I am standing here. Receiving this prestigious award motivates me more to work harder and take the Indian heritage food to various places on a global platform", said Chef Dayashankar Sharma after receiving the award.