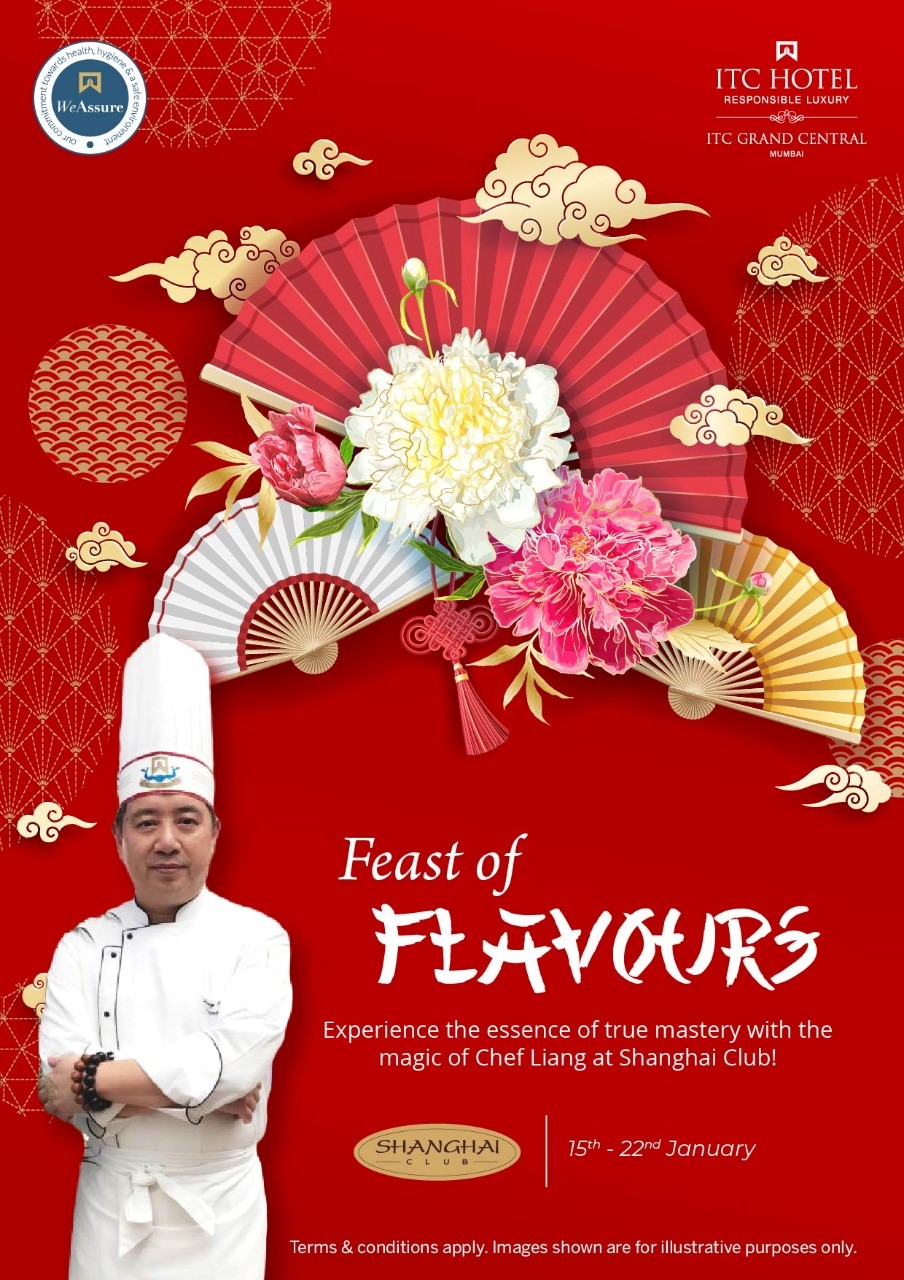 Shanghai Club the fine dining Chinese restaurant, at ITC Grand Central presents the magic of Chef Liang showcasing the best of Chinese regional cuisines in a contemporary ambience.
Guests can indulge in an array of delectable dishes handcrafted by him such as Lotus Roots with Golden Garlic, Pomfret with Bamboo Shoots and Garlic, Sichuan Double Fried Pork, Chongqing Spicy Noodles with Chicken, Chicken Meat Ball in Clear Broth, Fried Ice Cream with Strawberry Sauce and much more.
The delectable 'Truly Chinese' fare right in the heart of Mumbai by this "Super Chef" who possesses a vast experience of overs 35 years in the field of culinary is an experience itself. From being awarded China's most high profile young chef and later the coveted title of master of Chinese cuisine Chef Liang has won numerous international laurels and accolades. He is the preferred Chinese chef for the representatives of Chinese government in India and the Chinese expatriate community. Proficient in Sichuan, Guangdong and Beijing cooking styles his repertoire of gastronomical delights include Five spice crispy duck, Gong bao chicken, Shredded pork in preserved chilli sauce, Double fried pork, Hot braised chicken, Sizzling rice with Sweet and sour sauce, Mapo tofu and Pan fried bamboo shoots with hoisin sauce.
He has worked extensively with the China central television and conducted cookery shows teaching Chinese cooking techniques.
Patrons can visit the ITC hotel located in Parel, for a signature dining experience prepared by Chef Liang from the 15th – 22nd January this new season and explore the aromas and flavours from China.