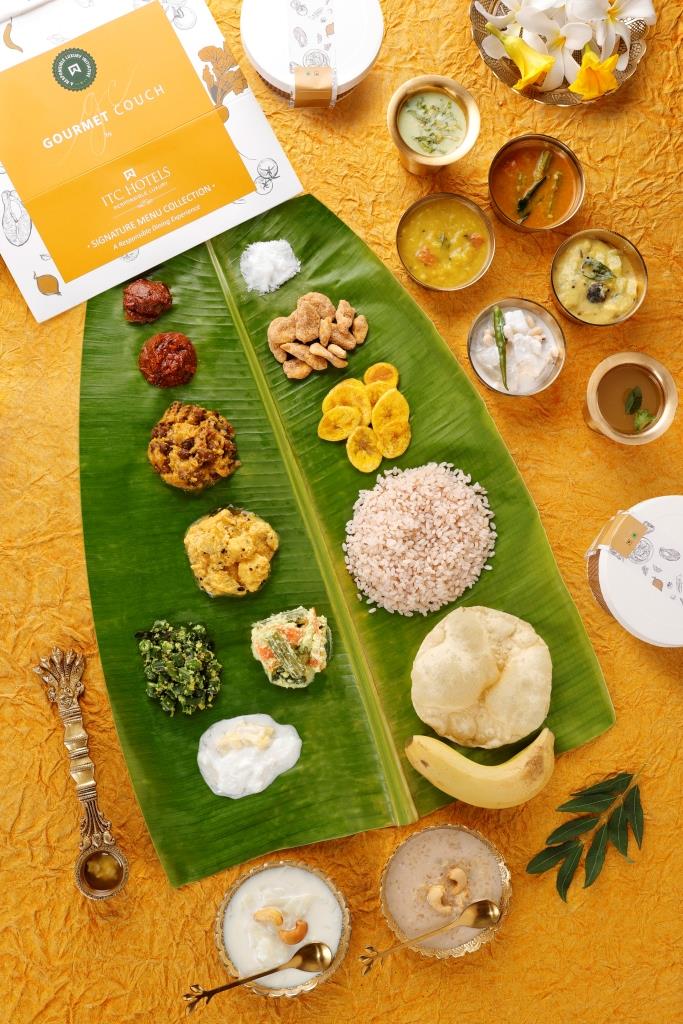 In a glorious tribute to the flourishing reign of King Mahabali and the bountiful rice harvest, the ITC Grand Chola brings forth an exceptional culinary journey through its Onam food festival. This remarkable celebration revolves around the heartwarming ethos of presenting food fit for the gods themselves.
Diners are presented with two remarkable options to engage in the festivities. They can indulge in the opulent Grand Onam Brunch (29th August, 12.30 – 3.30 pm, INR 3000 all-inclusive with soft beverages) at the renowned Madras Pavilion, immersing themselves in an ambiance that perfectly captures the essence of this festive occasion. Alternatively, for those who prefer the comfort of their own abodes, the Gourmet Couch takeaways (20th August – 2nd September, Meal for 2 at INR 2000 + taxes, Meal for 4 at INR 3500 + taxes) offer a chance to savor the flavors of Onam in the privacy of their homes.
The essence of Onam, aptly called the festival of plenty, is brought to life through a lavish spread that pays homage to tradition while embracing authenticity. The feast boasts an array of delectable offerings, including timeless favorites and regional specialties, such as the refreshing Sambaram, the flavorful Pyar Thoran, the rich Avial, the delicate Olan, the indulgent Kalan, the hearty Erissery, and the enticing Parippu Thalichathu.
Moreover, the feast presents an opportunity to savor the regional essence with dishes like Murangakkai Sambar, Matta Ari Choru, and the alluring Parippu Pradhaman. To conclude on a sweet note, patrons can relish the heavenly Pal Ada Payasam and the tangy Puli Inji, among other delights that are sure to enchant even the most discerning palates.