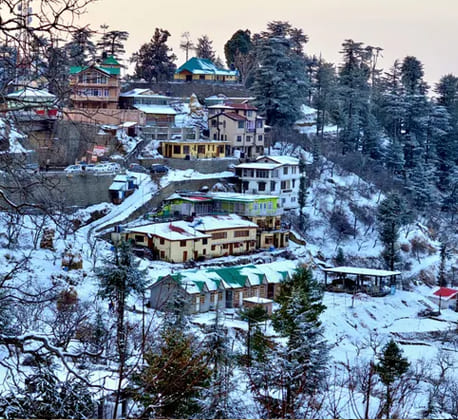 "After a lean start due to delay in the onset of summer, hotels in Kasauli and its peripheral areas are gradually registering higher occupancy," according to a report. The hotels, which usually saw occupancy rates of 60 to 85 percent in May during previous years, only managed to achieve 40 to 70 percent business this year. However, the situation improved with the arrival of destination weddings, which acted as a blessing in disguise.
The hotels experienced a loss of 15 to 20 percent in occupancy, including a decrease in the number of day tourists. The Kasauli area had approximately 150 hotels, homestays, bed and breakfast units, and an additional 25 new resorts were under construction.
Hoteliers remain optimistic about the upcoming weeks, hoping for a turnaround in the season. Rocky Chimni, the vice-president of the Kasauli Residents and Hoteliers Association, mentioned that the delayed onset of summer and the timing of competitive exams could be the main reasons for the slow start to the tourist season. However, he stated that the season is now picking up, and they expect better business in June, traditionally one of the hottest months of the year when up to 90 percent occupancy is anticipated.
Some hoteliers, on the other hand, attribute the decline in business to the hype surrounding the Atal Tunnel, which attracted a large number of tourists. According to Gurpreet Singh, the general manager of Kasauli Resorts, destinations like Manali capitalized on the opening of the Atal Tunnel, which affected the inflow of tourists to the Kasauli and Shimla areas.