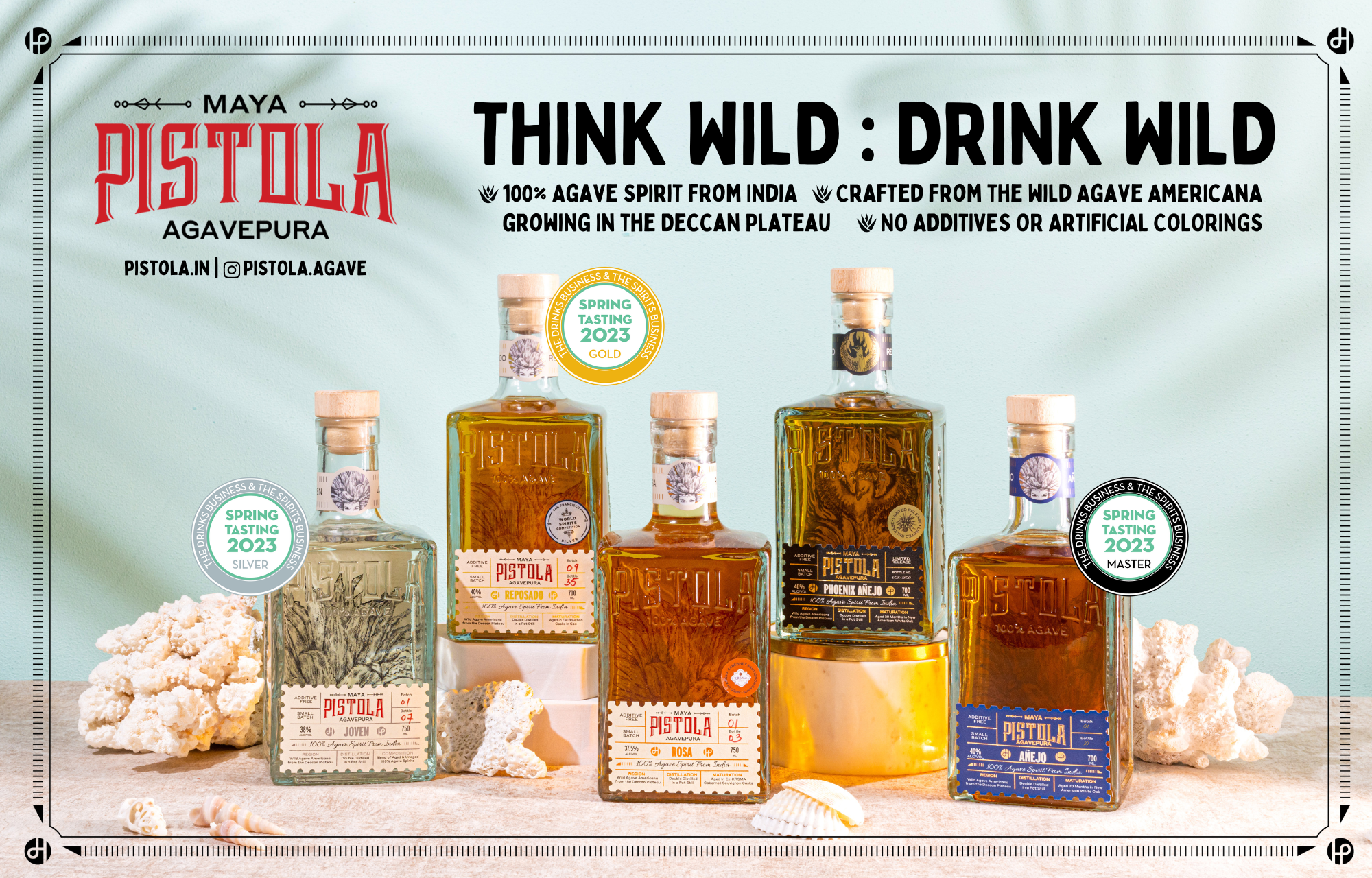 Maya Pistola Agavepura, India's very own premium Agave Spirit brand, has been awarded the Masters, Gold,
and Silver medals for Añejo, Reposado and Joven variants respectively at the DB
& SB Spring Blind Tasting 2023, hosted by the Spirits Business. The brand
has achieved an exceptional feat by winning in all three categories.
The competition was held at the Novotel Hotel in London Bridge, where each
entry was marked on appearance, aroma, palate, and overall balance.
The prestigious competition is considered one of the most important events in the
spirits industry, and this year's panel of judges assessed a flight of
agave-based spirits hailing from all around the world. The Global Spirits
Masters is the only blind-tasting competition that exclusively uses independent
judges, who are not affiliated with any brands. The awards were chaired by Patrick Schmitt MW, Editor-in-Chief of The Drinks
Business and Melita Kiely,  Editor of The
Spirits Business.
Rakshay Dhariwal, Founder and Proprietor of Pass Code Spirits Co., expressed his exhilaration
over the recognition, stating " We are
committed to delivering high-quality, premium spirits to the Indian market.
This recognition from The Global Spirits Masters Competition is a testament to
the hard work and commitment of the team at Pass Code Spirits Co. and the
unique and exceptional product they have created."
Maya Pistola Agavepura's range of exciting variants tantalises every palate, making
them the top choice for everyone. Añejo is a 100% Agave spirit aged over 14
months in Virgin American White Oak Casks. It has a deep oaky nose of cocoa,
cinnamon, dried figs, and a subtle smoky background, making it a unique and
special product. The Añejo has a layered flavour and complexity, with tasting
notes that include Christmas pudding, candied fruits, raisins, prunes, roasted
almonds, vanilla, spice, and dark chocolate. It is best enjoyed neat, allowing
the full spectrum of flavours to be appreciated. The Joven makes a wonderful highball and goes well with tonic. It has
undertones of citrus, cooked agave, peppermint, green peppercorn, coriander,
and honey. The Reposado is crafted with notes of butterscotch, orange,
marmalade, cooked agave, canilla, and cocoa, aged for 4-6 months. It is best
enjoyed chilled or with some ice and orange peel.