McDonald's India – North and East, owned and operated by Connaught Plaza Restaurants Pvt. Ltd., has unveiled a customer-centric plan outlining initiatives to unlock meaningful growth and increase guest counts. The plan will focus on accelerated restaurant modernization in the region – redefining the customer experience with much-anticipated changes, that are, refreshing ambience with a modern look & feel, elevated hospitality standards and tech innovations for enhanced convenience.
"We are deeply committed to serving our customers the best of McDonald's experience and moving ahead with the most significant transformational changes ever undertaken in the history of McDonald's in the region. We are squarely focused on delivering high quality food and services at an affordable price with redefined convenience through digital kiosks, table service and guest experience leaders. We aim to offer the same international experience to our customers as anywhere else in the world," said, Mr. Sanjeev Agrawal, Group Chairman, MMG and Chairman & Development Licensee, McDonald's India (North and East).
Inside the restaurants, McDonald's is bringing greater convenience and personalization through the use of self-ordering kiosks to place orders, staffed with guest experience leaders to assist in the process. Customers can place their order and skip the front counter entirely, with their food brought right to their table. Table service is a first in McDonald's India – North and East. The result is a more stress-free, personalized experience, enhanced by technology and world-class hospitality, all in a more modern, more exciting and enjoyable restaurant environment.
"We want to consolidate our growth by offering an unparalleled restaurant experience to our customers in North and East India, one that makes delicious feel-good moments easy for everyone. I believe the moves we are making now will reassert McDonald's position as the market leader in the informal eating-out category and will set new benchmarks in the industry," added Mr. Agrawal.
Mr. Agarwal's bold plans include having nearly 150 modernized McDonald's restaurants by 2024 in North & East India. "The Indian QSR segment is a very exciting and dynamic space offering huge opportunities for growth," he added.
Food, Value, Customer experience and Quality remain the core tenets of McDonald's brand. Recently, McDonald's added new and meaningful choices in the beloved Happy Meal to give a wholesome and nutritious refresh to the menu and introduced Butter Chicken and Butter Paneer Grilled Burgers to its menu, inspired by local Indian cuisine. To significantly differentiate the value promise to its customers, McDonald's had recently introduced the 'McDonald's' brand app, which offers attractive deals and offers to dine-in, takeaway, drive-thru customers.
"Our greatest opportunities reside at the very heart of our brand – our food, our quality, convenience, value and the customer experience. We will continue making meaningful improvements in these areas, meeting the evolving customer tastes and preferences, and making our brand even stronger with customers in North and East India," Mr. Agrawal further added.
McDonald's will continue to offer employment opportunities to local communities, along with outstanding training and development opportunities, a supportive working environment, and the flexibility to work in convenient shifts. McDonald's employs nearly 5,000 people across 150 restaurants in North and East India and invests significantly into training and development initiatives each year.
McDonald's has revolutionized the restaurant experience for Indian customers and paved the way for the QSR industry with Global best practices for the last 25 years in the market. The brand opened its first restaurant in Basant Lok, New Delhi in 1996 and has remained committed to delivering great tasting, quality food at a great value to the Indian customers.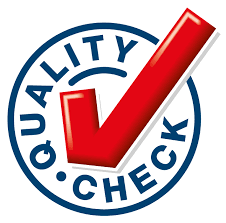 With Food safety and quality always at the core, all McDonald's products go through comprehensive quality checks, from farm to table, so that the customers can enjoy safe and delicious food every time they choose McDonald's. As a commitment to quality and safety in the current times, McDonald's India – North and East has introduced the Global 'Safety+' program that includes nearly 50-plus process changes in the restaurant operations. Safety+ is a Global system of enhanced hygiene and safety practices that help ensure that every part of the McDonald's experience is safe for its customers and employees. It builds on more than six decades of safety-first leadership in McDonald's restaurants.