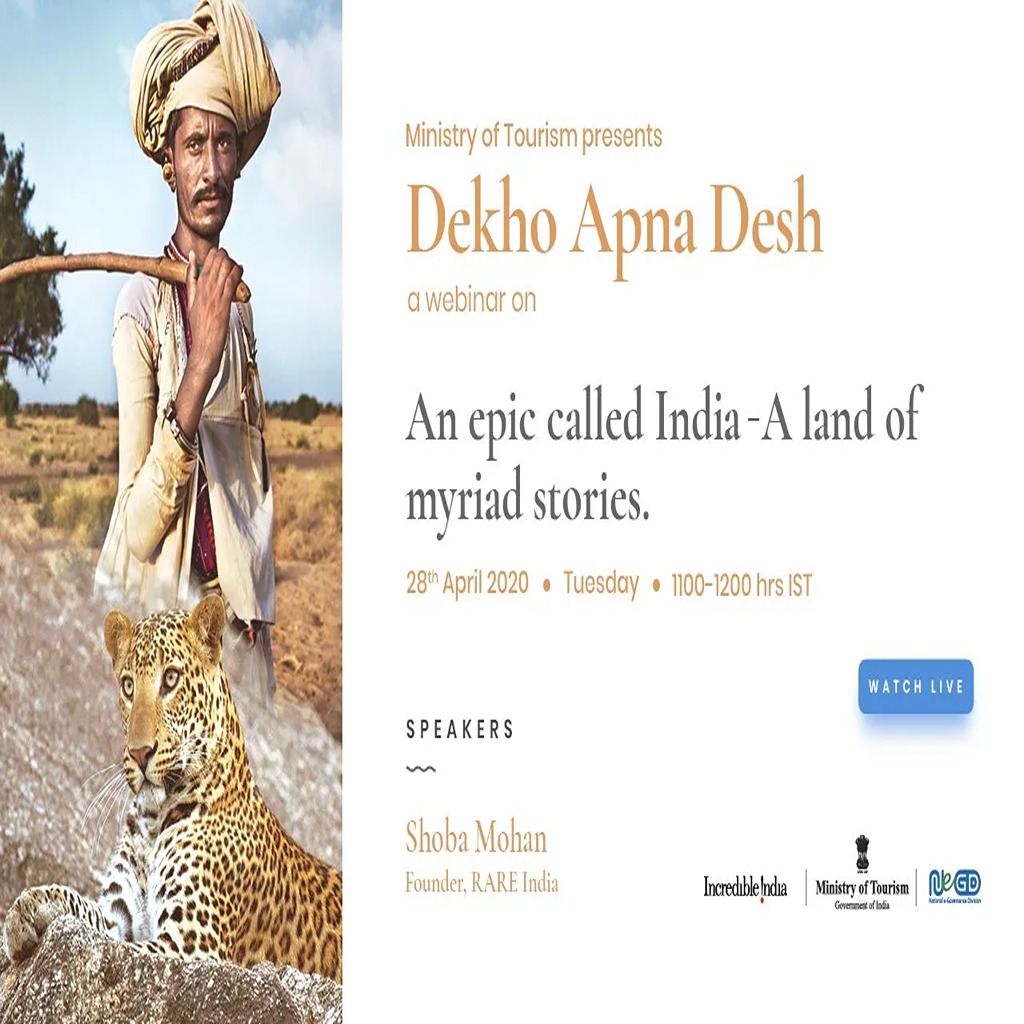 The Ministry of Tourism, Government of India hosted the eleventh webinar "an epic called India- a land of myriad stories" on 28th April 2020 as part of its ongoing engagement with industry and its audiences on the overall theme of 'Dekho Apna Desh' . The objective of this webinar series is to create awareness about and promote various tourism destinations of India – including the lesser known destinations and lesser known facets of popular destinations.
The Dekho Apna Desh Webinar Series has been able to get some of the best tourism industry experts, City and Heritage walks practitioners, story tellers to enrich the audiences with new and never heard experiences about various destinations in India.
This webinar on 28th April 2020 was conducted by Shoba Mohan, Founder Rare India introducing the participants to destinations and experiences in India, still alive, unsullied, real including villages, hamlets and cities which have distinct colours and contrasts, traditions and heritage, history and magic where one soaks in .
Moderated by Rupinder Brar, Additional Director General, Ministry of Tourism, the virtual meetings are part of Ministry of Tourism's Digital India Initiative.
The National e-Governance Division (NeGD) created by the Ministry of Electronics & Information Technology (MeitY) has been playing a pivotal role in supporting the Ministry in conducting of the DekhoApna Desh Webinars by providing technical assistance directly with a professional team thereby ensuring effective citizen engagement and communication with all stakeholders using the digital experience platfor