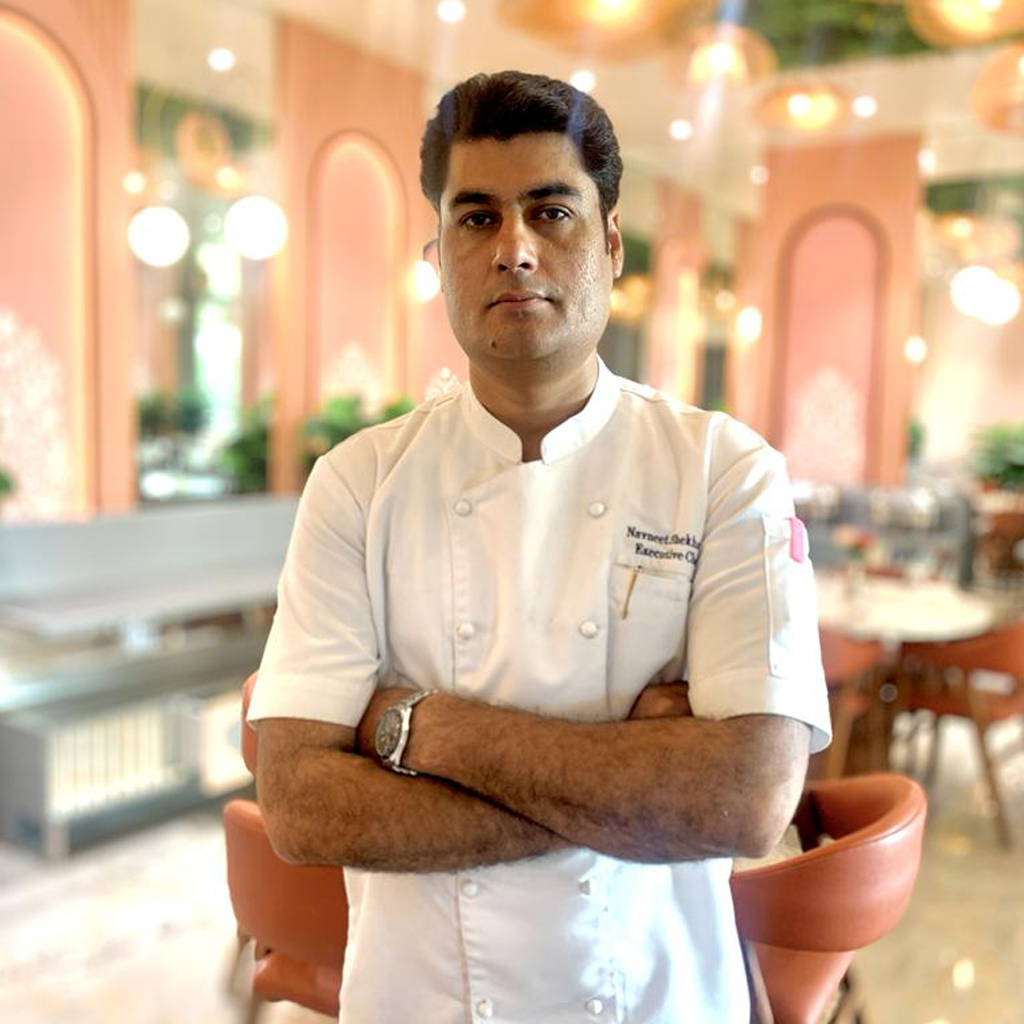 Bringing on the table his expertise, Navneet is all set to oversee the culinary management of the resort property located in the outskirts of Jaipur. He will also take care the F&B production, kitchen planning, and F&B cost-management of Nest Jaipur. In addition to these, his responsibilities include important tasks such as managing the chefs and staff of the kitchenette, approving food before it goes to the customers' table and supervising the preparation of a variety of scrumptious dishes.
Talking about the appointment, Sanchit Gupta, Managing Director, Nest Jaipur said, "We are pleased to appoint Navneet as the Head chef as his vast experience as a corporate chef will help us taking our F&B offerings to the next level. I am sure that he will implement both his skills as a food expert and business strategist to support Jaipur Nest to create a unique space in this highly competitive market."
He began his career as a trainee. With his strong perseverance and dedication, he has risen himself to become a corporate chef of large hotel chains. In his vast career of 19 years, he was associated with big hotels such as Babylon Group of Hotels, Taj Group of Hotels, Shangri-La Group of Hotels, Sarovar Group of Hotels and Royal Orchid. In his past organizations he showcased his expertise in hospitality management, F&B production, staff management, cost control, planning menus, helping in brand promotion, supervising budget for payroll, kitchen facilities. His experiences range from developing strategies, service standards, curating operational policies, monitoring the entire day to day operation. In addition to this he has got a strong foundation in keeping a close track of the entire operation from procurement and maintenance of inventory level for seamless function.
Expressing his happiness to work with Nest Jaipur, Navneet Shekhawaat said that, "I am happy to join Nest Jaipur. After working with big hotel chains, I am sure that serving domestic and international guests will be thrilling in Pink City. I look forward to working with the talented F&B team and contributing to the business growth of Nest Jaipur."
As head chef of the property, he will also be responsible for culinary staff's training, curating menus and layout for price, signature dishes creation, performance assessment, budgeting and cost control with effective output.