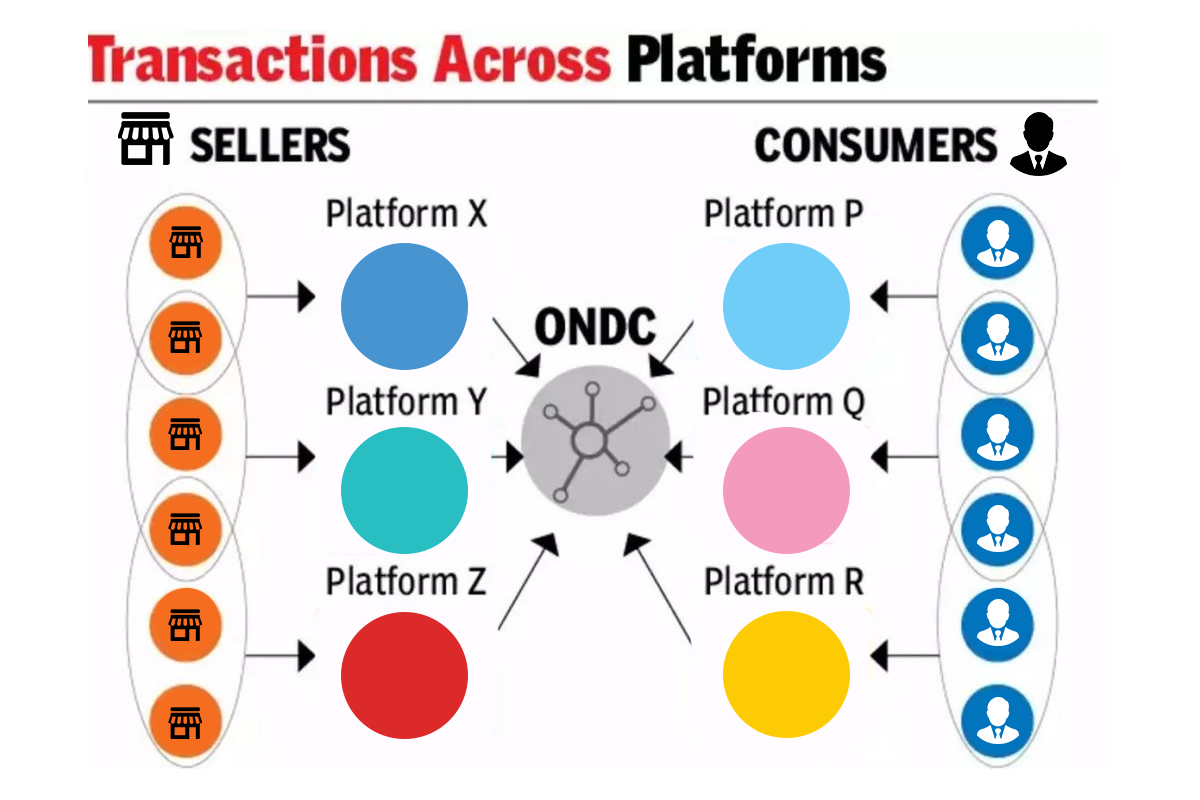 The government-owned platform, ONDC (Open Network for Digital Commerce), has emerged as a new player in the food delivery industry, challenging the dominance of established players like Zomato and Swiggy. Unlike other delivery aggregators, ONDC enables restaurants across the country to sell food directly to customers, without the need for intermediaries. Recent comparisons of food delivery prices between ONDC, Swiggy, and Zomato have revealed ONDC to be the cheapest, with the cost of a 'Big Tandoori Paneer Burger' being around INR 270 on ONDC, compared to INR 359 on Swiggy and Zomato.
ONDC also offers customers the convenience of buying clothes, groceries, movie tickets, electronics, and booking cabs with just one click. It aggregates all products and services in one app, accessible through the Paytm app by typing 'ONDC' in the search bar. However, not all restaurants are selling food through the ONDC platform, as it is still new to the public. As of September 2022, ONDC had more than 29,000 sellers selling over 36 lakh products.
Since its launch in September 2022, ONDC has gained popularity, with reports indicating that it has surpassed 10,000 orders daily. The platform is gaining popularity among netizens who have compared food delivery prices and found ONDC to be cheaper. ONDC is a game-changer in the delivery industry, enabling customers to access various products and services through a single platform.
What is ONDC?
ONDC is a government-owned platform that allows customers to buy a range of products and services in just one click. This comprehensive platform aggregates over 29,000 sellers and more than 36 lakh products, including food, clothes, movie tickets, groceries, and electronics.
How to use?
To use ONDC, one need to have an existing app like Paytm, PhonePe, or Meesho on device. ONDC is not a standalone app that can be downloaded from the Play Store. To access ONDC, one can search for it in the search bar of the Paytm app. Please note that not all restaurants are currently selling food through this platform as it is still a relatively new service.
In summary, ONDC is a platform that aims to provide a one-stop-shop for all your shopping needs. It aggregates all products and services in a single app, making it easy for customers to access everything they need with just one click.