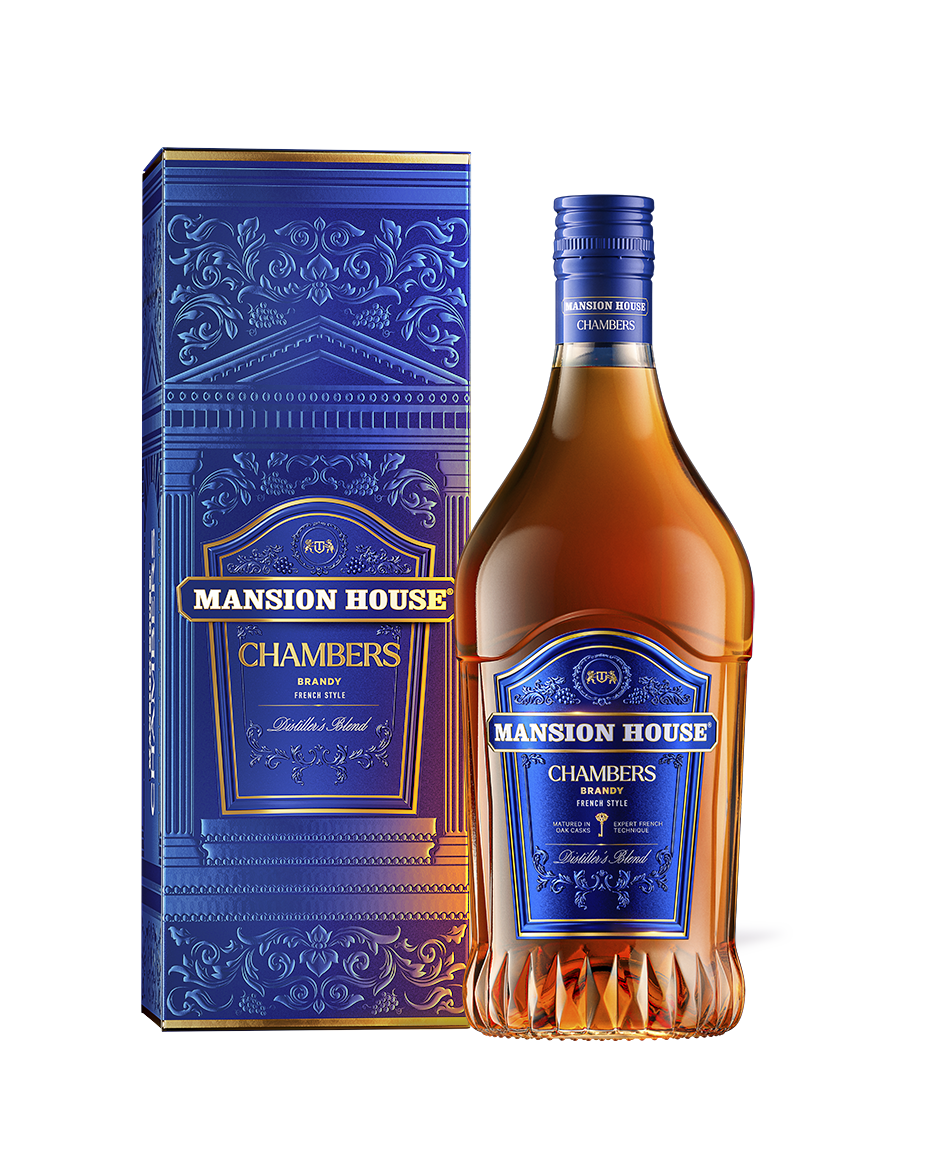 Tilaknagar Industries Limited , a leading Indian-Made Foreign Liquor Manufacturer (IMFL), launched Mansion House Chambers Brandy, a premium variant of its flagship brand, Mansion House.
According to the release, in the first phase of its launch the product has been made available in Puducherry, India. This will be followed by launch in other key southern markets.
Speaking on this, Amit Dahanukar, Chairman and Managing Director, Tilaknagar Industries said, "We are immensely passionate about brandy. Our latest premium offering, Mansion House Chambers, is born out of our unrelenting focus on innovation to diversify our portfolio and revitalise the brandy segment."
In the half-year ended September 2023, Tilaknagar Industries grew 28 per cent, led by brandy, as against a 3-4 per cent growth for the overall IMFL industry in the same period, Dahanukar added. The company's sales volumes increased to 53.6 lakh cases in the half-year ended September 2023 as against 42 lakh cases in the corresponding period a year ago.
The Mansion House Chambers offers complex fruity aromas and delicate oak notes to consumers, bestowing a smooth and velvety texture. The unique packaging of Mansion House Chambers Brandy depicts opulence in a meticulously sculpted cut-glass bottle signifying exclusivity, prestige and luxury.
Ahmed Rahimtoola, Chief Marketing Officer, Tilaknagar Industries said, "Identifying need-gaps and then introducing superior products has helped us establish price-laddering for brandy, a concept that was non-existent for this category. Mansion House Chambers is a reiteration of our strategy to move up the value chain and shine a spotlight on the brandy segment."
Recently, Tilaknagar Industries introduced a host of premium products under its Mansion House brand umbrella. This included the launch of India's first premium flavoured brandy (Flandy) and Mansion House Reserve French-Style Brandy. In the half-year ended September 2023, Tilaknagar Industries' Mansion House brand sold more than 40 lakh cases.
India happens to be one of the largest markets for brandy, globally. Under the IMFL category, brandy continues to hold its position as the second-largest product segment, accounting for over 20 per cent of the total IMFL sector by volume.