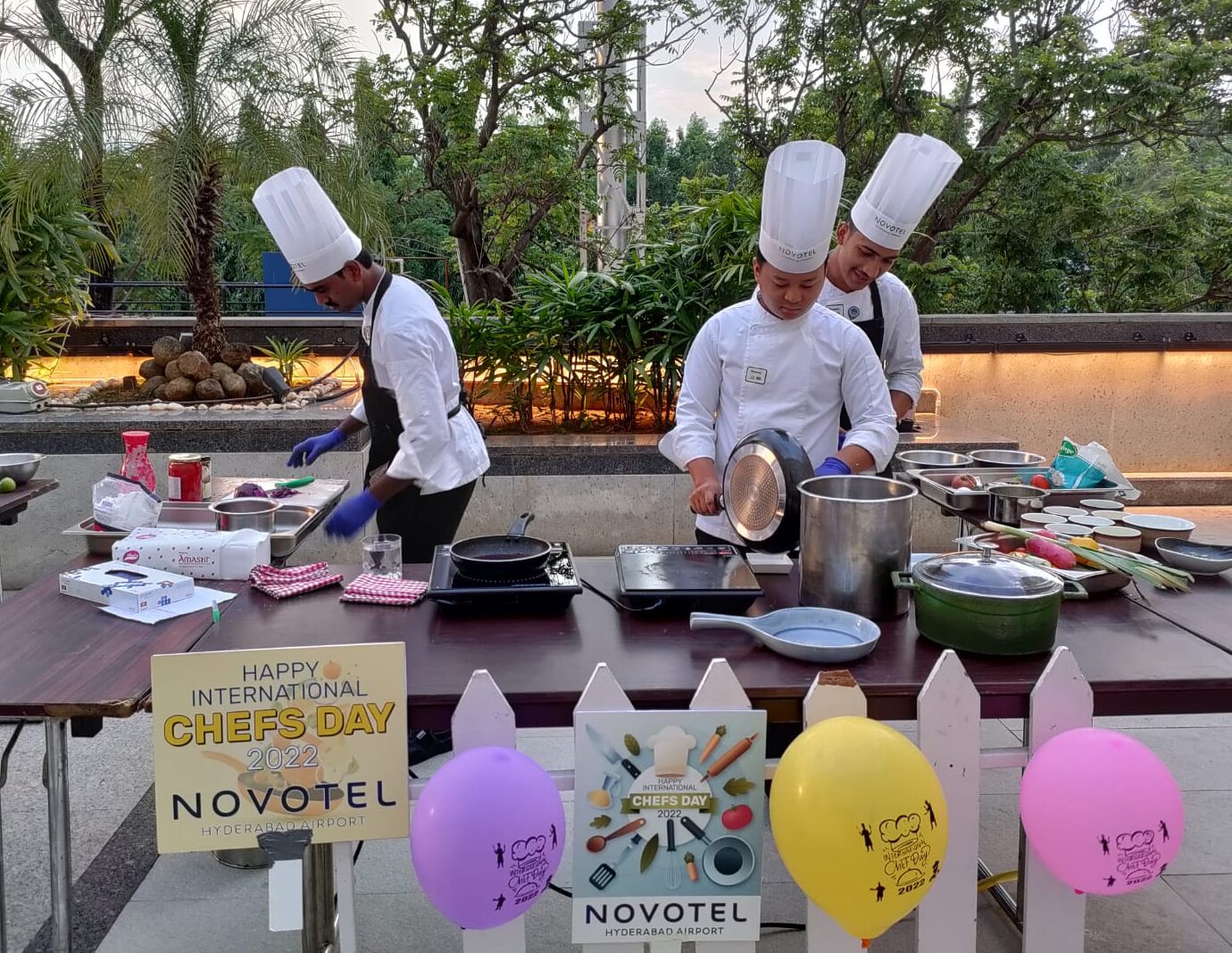 International Chef's Day is observed every year on October 20. It is a day that highlights the contributions and efforts of chefs all around the globe. To truly celebrate this occasion and express its appreciation for its incredible chefs team, Novotel Hyderabad Airport organized a series of exciting activities.
The celebrations were kicked off by a wholesome meal curated by NHA chefs for the girls of Shamshabad Girls High School. The chefs prepared a delectable meal which they served to the students and spent a wonderful afternoon with them.
Next up was an exhilarating Chef Cook Off Competition held at Novotel Hyderabad Airport. Chefs were split up into different zones and given different tasks to accomplish. The competition was lively and friendly, making for a joyous evening for the entire team.
Talking about International Chef's Day celebrations, General Manager, Rubin Cherian said, "A major component of a well-functioning hotel that people love is the food. Chefs all across the globe put their love and hard work into mouth-watering dishes every day and spread joy around through their skills. It gives us immense pleasure to devote this week to celebrate and appreciate these heroes with magic in their hands."
The celebrations were concluded by a very special dinner organized by the team at NHA for their chefs. It was a week of happiness, appreciation and light all around.