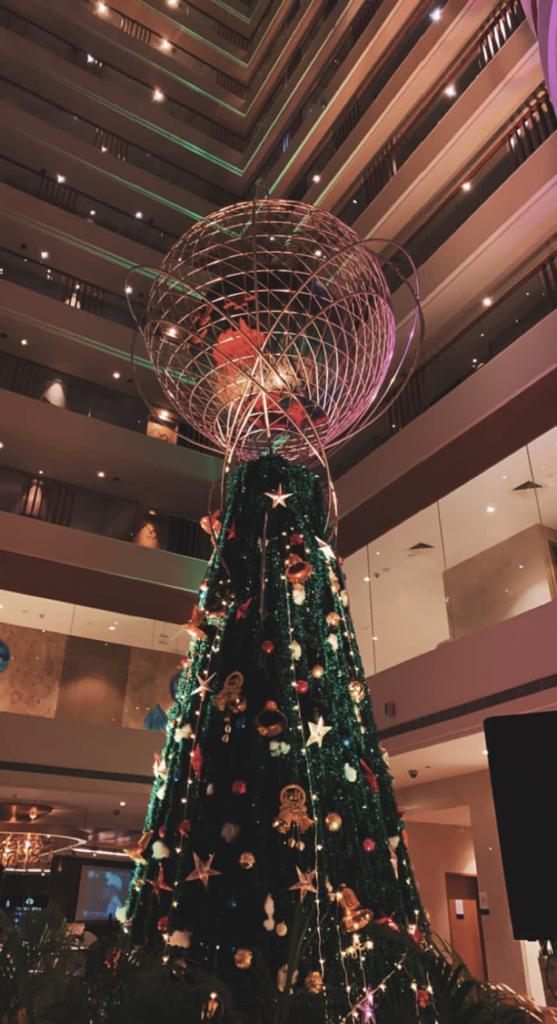 Novotel Vijayawada Varun hosted its annual Tree Lighting ceremony to welcome the warmth of Christmas.
As a traditional ritual, the hotel decorated the gigantic Christmas tree with oomph and zest. Elements like live carol singing, the lighting of the spectacular Christmas tree, and a special surprise from Santa made the evening filled with cheer, laughter, and merriment. The hotel's culinary team prepared a festive menu for the guests which included a plum cake made from the merry cake mixture made in November. The hotel also unveiled their Christmas Goodies full of treats and deliciousness for this season.
On this merry occasion, Hotel Manager Abhishek Pani said, "The people of Vijayawada have always looked forward to our Tree Lighting ceremony and the wholesome participation last evening by the hotel management and our esteemed guests was an overwhelming experience. We ushered in traditional joy, sang carols and unveiled Christmas goodies to revel in the Christmas spirit while hoping for a brighter and safer new year".