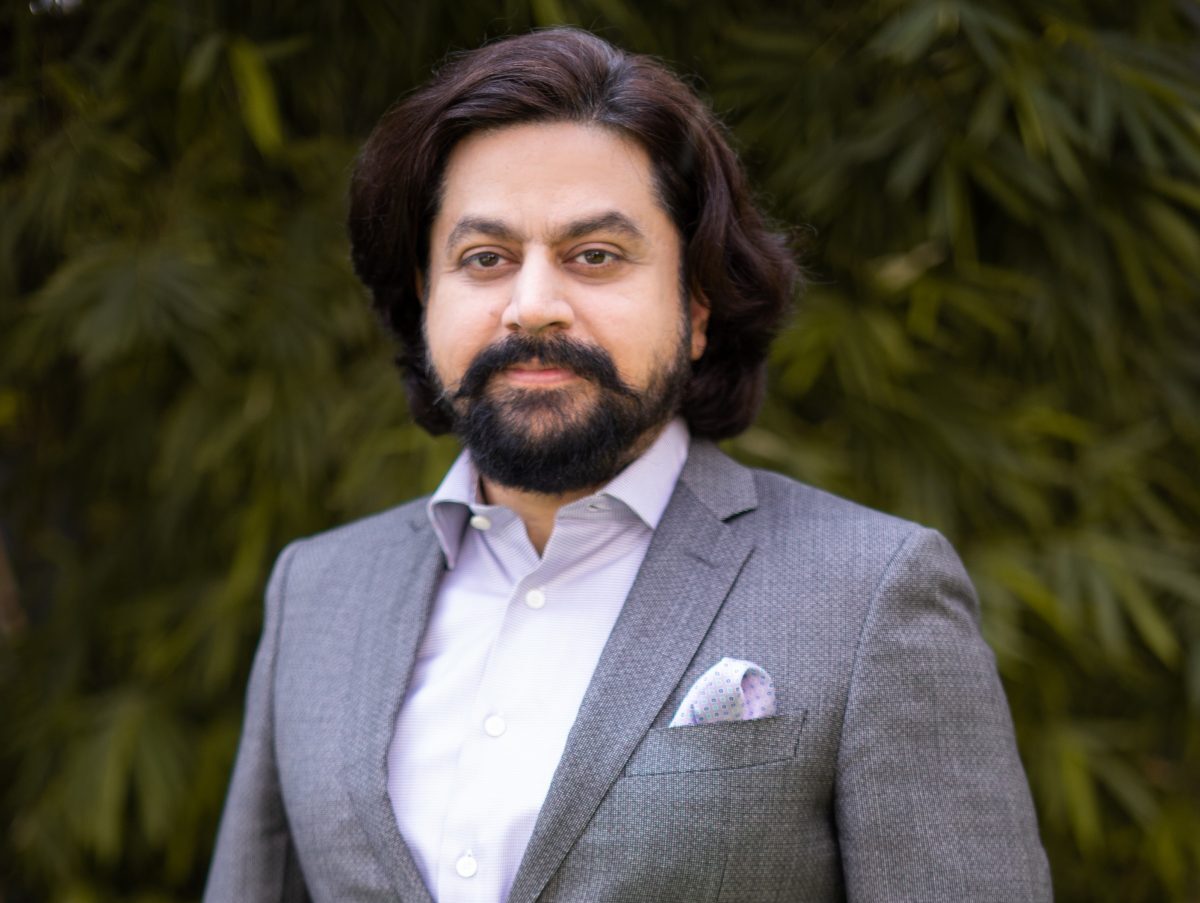 Ohri's Group is a 40 year old Hyderabad based F&B legacy which houses more than 25 unique restaurant brands. The story of Ohri's started with the grandparents of Amar Ohri, the current MD of Ohri's Group, who started a small food joint called Eatmore in the Basheerbagh area of Hyderabad. Eatmore's chole bhature and ice cream became so popular that several more outlets came up while the first outlet still keeps serving customers.
The growth of Ohri's from Eatmore to the 25 plus brands that Hyderabad loves was neither easy nor quick. 40 years ago the culture of eating out was not much appreciated and Hyderabad was also not mature enough as a location to generate big digit revenues. "When I came to this city in 1997 after completing my studies from Switzerland, Hyderabad was more like a town. Slowly but steadily Hyderabad is now transformed into a sprawling and bustling city. In the last two decades, many new things have been introduced to the city. Ohri's has witnessed the city's growth and its potential for the past four decades, all due to the love of our Hyderabadi patrons, which helped us to continue our growth," said Ohri.
Over the years, Ohri's has not only carved a name for itself but also established its presence by creating several first time experiences for the diners of Hyderabad. "We had introduced the first thematic restaurant to the city, Gufaa, which is a train themed restaurant. The themes that we introduced at that time were not thought of by anyone else either in Hyderabad or across the country," shared Ohri.
The group pioneered the first pub in the city. "We as a group introduced Hyderabad's first pub Outswinger. We tried a lot of new themes and cuisines. By God's grace our patrons loved every innovation of ours and showered us with immense love. We had disrupted the entire F&B scenario by opening a food mall, where we showcased our 4-5 brands in a building, which at that point in time, no one could ever think of," Ohri added.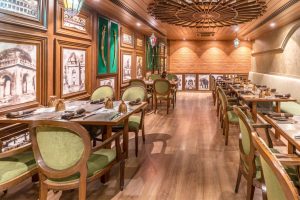 While Hyderabad has been keeping Ohri's busy, the time has come for the group to expand their footprint across the country or even abroad. Ohri stated, "Right now the focus of the company is to take three or four hero brands which are our signature brands from the 25+ plus brands that we are having and scale them further. Our vision is to now make the brand visibility national, maybe even international. We have already identified a few brands such as Qaffeine-coffee shop, Sahib's Barbeque-signature Indian barbecue, Cake Nation – bakery and Cock & Bull – Irish Tavern/bar. Our plan is to expand with these brands."
The plan is to grow these hero brands first in Hyderabad and then expand elsewhere. Ohri thinks that their home-ground, Hyderabad, still has a lot to offer. "We are scaling our four hero brands in Hyderabad, as we feel that there is still a lot of untapped potential in this market. In Hyderabad, we are adding two more outlets of Qaffeine in the next month. By next year, we'll be adding another four of Ohri's restaurants. We also have plans to open Sahib's Barbeque near the airport. That place is still untapped and has a lot more to offer. With the extension of the airport, the future looks promising."
While speaking about prospective expansion locations outside Hyderabad, he informed, "Probably by next year, we will plan the pan-India expansion of our four hero brands starting with Bengaluru, Pune, Mumbai and Goa. Maybe in a year or two, we would plan to expand and introduce these brands in London and Dubai. We plan to add 8-10 outlets every year, and with this, we plan to cross almost 100+ outlets."
The company is also researching the cloud kitchen format. "My team is researching on the cloud kitchen format also, to identify cuisines best suited for the format, since in cloud kitchen format we have to check the financial dynamics. Though we are not cloud aggressive, but we might have some presence in the segment by next year," informed Ohri.
While embarking on this expansion spree, the group is also mindful of the market challenges. Speaking of the same, Ohri stated that after successfully fighting the pandemic situation, the current challenge is tackling costs. "We feel that a few costs such as rentals need to be better handled and managed. Also finding quality manpower post Covid, especially for senior leadership roles is becoming a challenge," he concluded.
asmita.mukherjee@saffronsynergies.in
asmitamukherjeehbiz@gmail.com