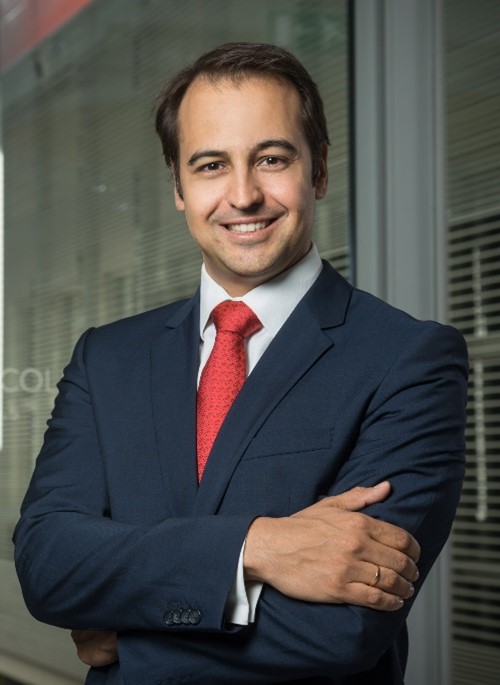 Fernando Vives, Chief Commercial Officer, Minor Hotels Europe & America, is a passionate expert on hotel revenue management, commercial practices and distribution. Having co-founded the Revenue Management & Distribution firm – Xotels in 2006, Vives has become a master in these fields which he has cultivated through experience. Asmita Mukherjee spoke with Vives to understand his thoughts on the global market which is witnessing strong growth after hard times.
According to you, is the occupancy and REVPAR in Europe doing better than in America?   
RevPAR in Europe is higher than RevPAR in LATAM. However, LATAM is above Europe in terms of occupancy. It was not like this in the past, when LATAM had lower occupancy than Europe, mainly in markets such as Colombia or Ecuador. However, the recovery that those destinations are experiencing is very strong.
In terms of performance vs last year, we are seeing a similar trend vs the 2022 results (considering that demand was still impacted by Omicron). Nonetheless, the South of Europe had less room for improvement than Northern Europe (given its previous good results), that's why we are seeing higher levels of growth year on year in Northern Europe than in the South.
Although European markets are much more consolidated, in LATAM, some of the destinations still had the potential to grow in terms of new hotel openings, therefore the number of new rooms available entering those markets explained the lower occupancy.
On the other hand, most of our destinations in Europe are breaking records in terms of ADR. And even when the trend is similar in the Americas, we still see more potential to keep growing in terms of this KPI.
 Which products of Minor Hotels are you planning to promote in the next 3 years? 
We continue with our unified brand architecture so that we become the international chain of confidence for Asian and American long-haul travellers who will once again massively choose Europe as their destination from this year onwards.
In the coming years, our goal is to be one of the most active hotel operators, and our focus will be on luxury and resorts, with some of our brands such as Anantara or Tivoli leading our expansion strategy.
We have identified luxury as a key area of growth for our business. Besides, the luxury segment has proved to be extremely resilient, and our ad hoc specialization gives us an interesting competitive edge for the future.
At the same time, we have also grown in the vacation segment, so that our portfolio will become progressively more balanced and compensated between countries. All this is combined with more than 20 years of experience in the urban segment, with emblematic locations in major cities, where our hotels are identified as both business and leisure hotels at the same time.
Who are your target clients?
Thanks to our actual brand mix (Anantara, Avani, Elewana, Oaks, NH Hotels, NH Collection, nhow and Tivoli) and healthy segmentation, we target different types of clients (B2C or B2B) depending on the hotel and destinations. We also cover from upscale all the way up to luxury hotels so we really include all targets.
How important is India as a market for you? What are your plans for the Indian market?
India right now has a low share of our business right now, but it is one of the markets with the biggest growth opportunity over the next few years. Therefore, we have our own global sales office in the market, and we are running different commercial actions throughout the year with key partners.
In fact, we have just announced the debut of the Anantara brand (our experiential luxury brand) in India with the upcoming launch of Anantara Jaipur Hotel in Q4 2023.
Also, the Indian travel outbound market has great potential for Europe due to several factors. First, India has a growing middle class with increasing disposable income, which has led to a rise in international travel. Second, Indians have a strong preference for European destinations due to the continent's cultural and historical heritage, as well as its natural beauty. Third, the Indian diaspora in Europe serves as a significant market segment for travel between the two regions.
In recent years, Europe has become a popular destination for Indian travellers. According to a report by the World Tourism Organization, Europe was the second most popular destination for Indian travellers in 2019, after Southeast Asia. The report also noted that Indian outbound tourism is expected to continue growing in the coming years, with Europe likely to remain a top destination.