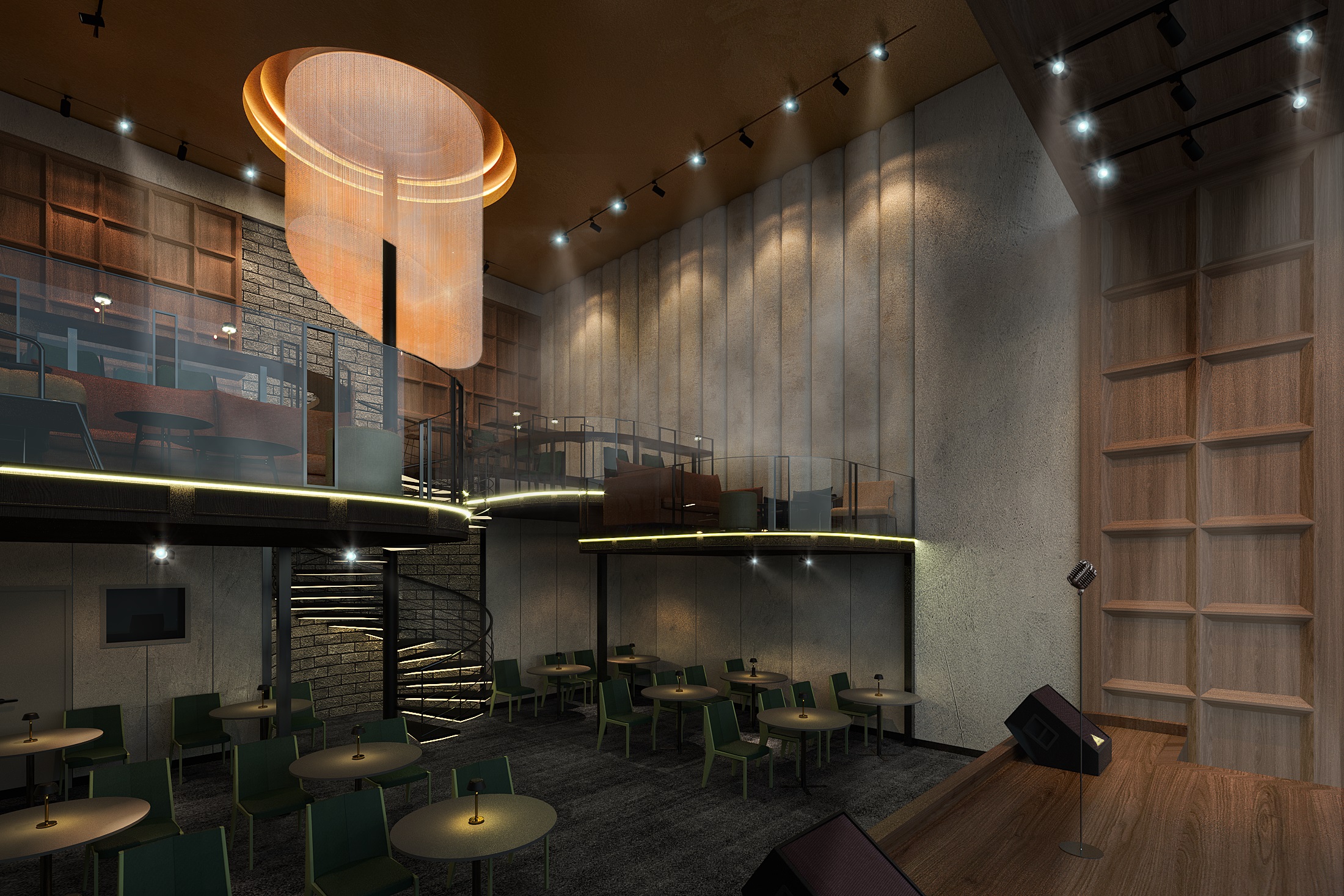 Quorum Club Private Limited has announced the launch of district150, a dynamic hub for meetings and events that is specifically designed to cater to the evolving needs of future office buildings. This lifestyle-centric amenity aims to redefine the traditional office space by revolutionizing how people work, socialize, and engage.
The inaugural development of district150, set to open in Q3 2023, is a collaboration with Devbhumi Realtors Pvt. Ltd., owned by the Sattva Group and Blackstone India Real Estate. Strategically located in Hyderabad's prestigious Knowledge City development, the 35,000-square-foot space embodies the essence of district150.
The concept of district150 stems from the ongoing shift in the work landscape, recognizing the growing demand for office spaces that provide top-notch hospitality-grade amenities. With tailor-made designs to accommodate these changing work trends, district150 fosters collaboration, creativity, and seamlessly integrates a lifestyle component into the work routine.
Furthermore, district150 is designed to transform effortlessly into a vibrant cultural and social hub beyond working hours. The brand's DNA is built around delivering experiential-driven offerings, including music performances, lifestyle pop-ups, workshops, art exhibitions, culinary events, theater productions, and much more.
Founder & CEO of district150, Vivek Narain, shared his thoughts on the venture, stating, "district150 has been conceptualized to inspire a shift in our approach to work and engagement. With a rise in hybrid work models, the office of the future must offer flexible spaces powered by hospitality and purpose-built to facilitate a wide range of events that encourage collaboration. There is now an increased emphasis on amenity-rich, experiential offerings in commercial buildings. The concept and design of district150 revolve around catalyzing the power of networks."
district150 in Hyderabad will offer a comprehensive experience through its versatile meetings and events facilities. These spaces include a tiered hall that can be transformed into a learning and development venue during the day and a theater for performances at night, a pillar-less events space equipped with state-of-the-art AV technology and acoustics for conferences, a relaxed event space for casual gatherings, a content creation and media center zone featuring a screening area and a podcast recording studio, a dedicated zone for solopreneurs called the Deep Work zone, as well as meeting and conference rooms of varying capacities and designs for both in-person and virtual gatherings.
Adrija Agarwal from Sattva Group expressed excitement about the partnership, saying, "We are thrilled to collaborate with district150 and anticipate the remarkable opportunities and positive impact it will bring to Knowledge City and Hyderabad as a whole. Knowledge City is rapidly emerging as a prominent destination in Hyderabad, and district150, with its unique blend of experiential-led hospitality, will be a fantastic addition to this ecosystem. It will not only provide excellent meeting spaces and event infrastructure but also contribute to the social and cultural infrastructure of the city."
Operating district150 is The Quorum, a pioneer in the private members' club industry with existing clubs in Gurgaon and Mumbai, and an upcoming club in Hyderabad. The Quorum team, responsible for district150, brings extensive experience in organizing over 1,500 curated cultural events across various genres in the past five years. Additionally, they have successfully planned and hosted more than 2,400 corporate and social gatherings of different sizes, ensuring a world-class experience enhanced by their renowned food and beverage program.
district150 will also feature a diverse food and beverage program suitable for events and large gatherings. Notably, it will house Zila, a progressive Indian restaurant serving Indian cuisine with a modern twist. Zila aims to provide comfort food.
Amongst its key collaborations, district150 has partnered with SUBKO, a pioneering specialty coffee, craft bakehouse, and now craft chocolate brand.