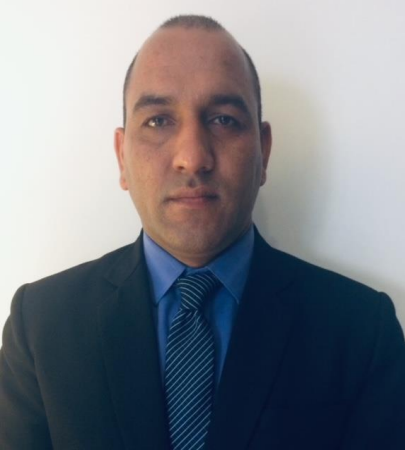 The Ramada by Wyandham at Railway Road, Katra today announced that Raj K Thakur has been named general manager for the hotel.
In his new role, Thakur will be responsible for hotel operations, manpower, sales, budgeting, guest satisfaction, employees recruitment, training, loyalty program & audit etc
Previously, Thakur served as General Manager for Fortune Park Hotel P Ltd member ITC's, Hotel Group at Fortune Inn Riviera based in Jammu, J&K, responsible for hotel operations, sales & marketing, budgeting, pre-opening, guest satisfaction, F&B operations, property upkeep, costing, employees' recruitment, training, loyalty program & audit etc. I have professional experience of 16 years & worked with Carlson Rezidor Hotel Group, Fortune Park Hotels P ltd, Mahindra Holidays & Resorts Ind Ltd.
"Raj is a talented and experienced hospitality professional and will play a key role in ensuring that the Ramada by Wyandham continues providing guests with the same high-quality service and exceptional value that it has become known for in the Katra community," said Mr. Kuldeep Kumar owner of the Ramada by Wyandham Katra.
Raj is a native of Mandi, Himachal Pradesh and a graduate 2000-2001 of H P university -Shimla in Post G C Sarkaghat, Mandi, Himachal Pradesh where he received Bachelor of Arts degree in Economics & Administration & diploma in accommodation and operations management from NIHMMC -Del-2004
The , Ramada by Wyandham Katra is a 62-rooms hotel offering guests single, double and suite accommodations plus pool, fitness center, meeting space, lawn, upcoming with finest banquet hall & SPA etc. Rooms feature of the hotel such as expanded, flat-screen televisions, upgraded, tea coffee maker, minibar, bedding, etc.