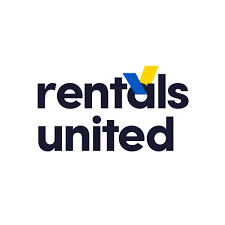 Vacation rental software company Rentals United has announced partnerships with StayOne, Villaway and Oliver's Travels, cementing its reputation as a key player in the premium and luxury space.
Rentals United property managers with a luxury portfolio will now be able to list their properties on even more exclusive travel sites, increasing their income by attracting high-value guests and lucrative bookings.
StayOne, the luxury travel platform backed by Mandarin Oriental Hotel Group, was founded by two frequent travellers who are passionate about their homes, and they bring this passion to hand picking the finest One percent of holiday homes for their community of affluent travellers. StayOne offer their high-net-worth member base exclusive access to the world's most beautifully curated homes, whilst every new renter is carefully verified, allowing complete peace of mind for house-proud owners and professional property managers.
Oliver's Travels, meanwhile, provides villa holidays with a twist. Specialising in high-end homes that are quirky, stylish, and full of character, their Killa Villa collection is emblematic of their ethos, serving up celeb-status luxury. Mediaeval castles, private islands and chateaux are among the properties selected by their destination experts.
Villaway is Rentals United's most recent partnership. They consistently provide quality experiences by only listing curated properties hand selected by their vetted and trusted property manager partners. Their one-of-a-kind service and global exposure means they attract the highest quality guests.
StayOne, Villaway and Oliver's Travels join Rentals United's growing list of luxury travel sites that includes Homes & Villas by Marriott, Plumguide, Smiling House, Kid and Coe, and more. These partnerships will allow property managers to get their properties in front of a audience of discerning guests by listing their properties on various luxury sites and managing those listings seamlessly through the world-class channel manager.