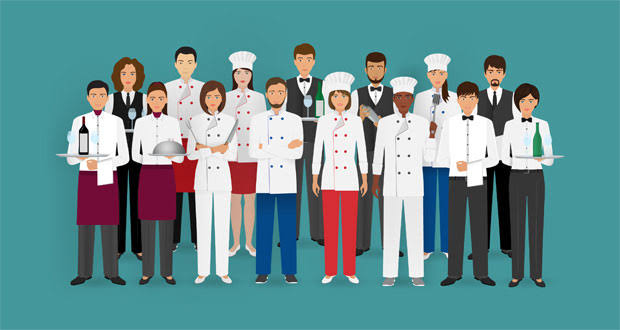 According to NITI Ayog's report on India's booming gig economy, 2.35 crore workers are expected to join the gig workforce by 2029-30. This trend is sure to impact every industry as the future of work is all about flexibility and the opportunity to grow. With the aim to revolutionize the staffing process in the hospitality industry Shiftz, an HR SaaS platform by Rachit Mathur and Pranav Kapur built specifically for the industry was launched today.
The multiple challenges in the hiring process of the hospitality industry are that it is time consuming, expensive, lacks transparency, and also has no coherent solution. Shiftz is the end-to-end solution to these challenges as it brings together all the stakeholders like NBFC, Institutions, the workforce and also HORECA.
Speaking on the company's launch, Rachit Mathur, CEO, Shiftz, says, 'The platform has been developed to solve all human resource related challenges of the hospitality industry. Shiftz is a completely integrated system which uses intelligent profile matching that helps companies find the most relevant on-demand worker and each profile goes through rigorous background check and detailed verification. Organizations will take 1/3rd of the time to shortlist a candidate via Shiftz as compared to traditional methods. Our focus has been to build a user-friendly application that is a one-stop-destination for all needs, of both the workers and the businesses.' Starting its operations with the national capital, New Delhi, the company plans to expand next to Mumbai and other metro cities soon.  
The SaaS platform manages the complete process from hiring to work management, payout and retention. It claims to reduce hiring cost by 60% and increase retention by 25%. With more than 50+ roles to choose from, Shiftz provides exhaustive job options to workers while helping hospitality businesses scale without having to incur fixed pay roll cost. Shiftz also offers upskilling opportunities for professionals in cross-functional roles helping them grow their profiles. Shiftz app has been designed to improve productivity, increase stickiness, and also provide flexible choices to both parties.
The company has received investments from India Accelerator, Ministry of Information and Technology, Government of India and Lead Angels. Under the mentorship of industry leader, Mr Sanjay Sethi, MD & CEO Chalet Hotels, it has received multiple awards including Economic Times Start Up Awards 2019 and NDTV's Big Online Business Idea.