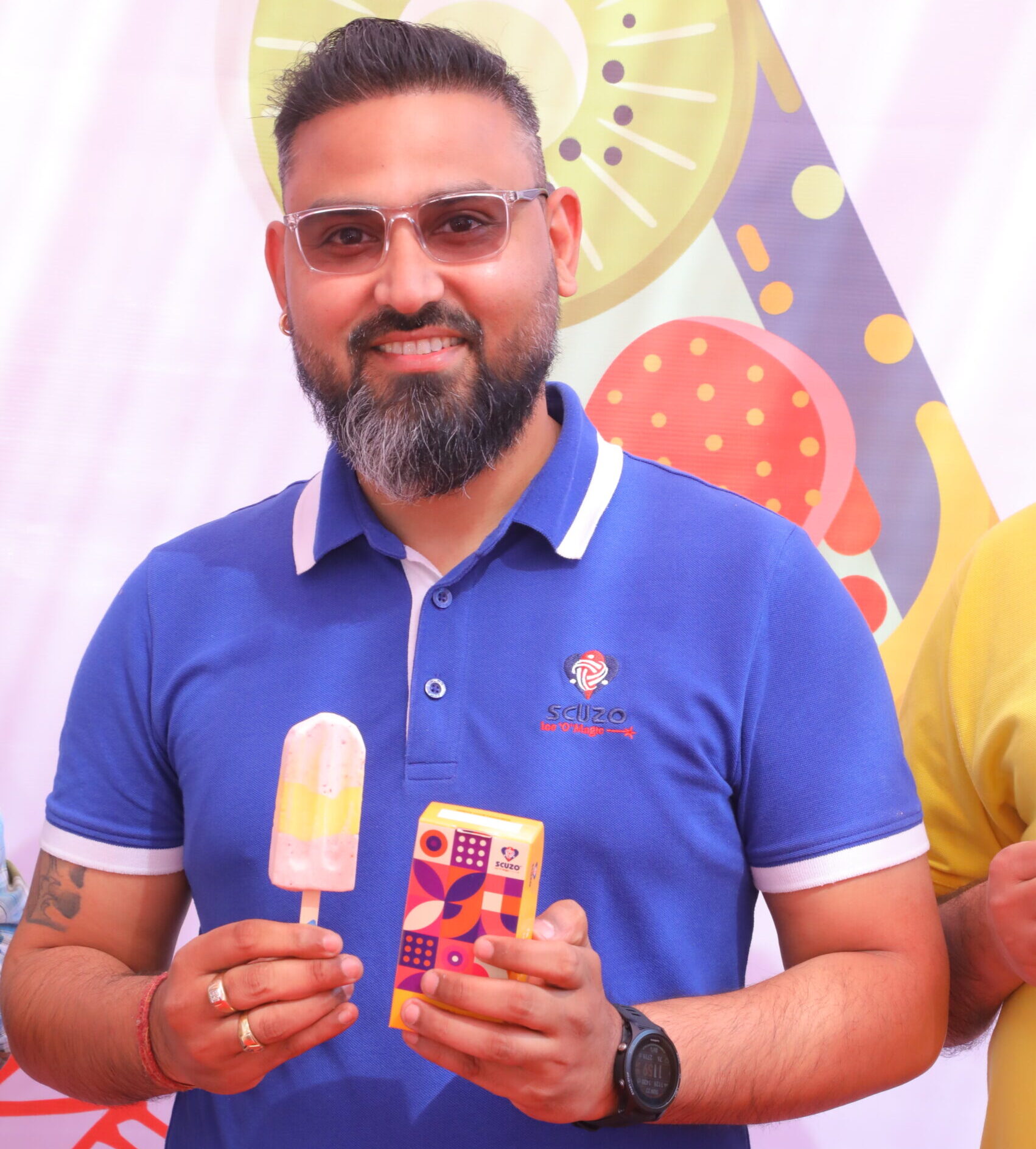 Ice cream has a place in our hearts, it is the first love of every child which lasts forever. Scuzo defines Expertise and aims to bring innovation to the products and create India's best dessert brand. India's first live popsicle concept Scuzo Ice 'O' Magic has launched its dessert café in SCO NO. 04, Sector – 79, Omaxe World Street, Greater Faridabad, Haryana. The demand for healthy desserts and food products is increasing and thus, Scuzo has taken the responsibility to emerge as a health-conscious dessert brand that meets the demand of people from any age group.  
Scuzo Ice 'O' Magic revolutionized the dessert industry by blending ice cream with natural ingredients, promoting a healthier approach. The creator of Scuzo Ice 'O' Magic aspired to offer a nutritious and natural option in contrast to the prevailing, less wholesome dessert options. This vision has materialized into a dream come true for individuals who can now indulge in desserts without concerns about its negative impacts.
Introducing a groundbreaking concept in India, Scuzo proudly presents an exquisite selection of popsicles, crafted with an enticing fusion of flavors sourced from diverse corners of the world. Experience a delightful symphony of natural ingredients, meticulously blended to perfection. Scuzo's Desserts are made using a secret recipe with exotic fruits and nuts, enhancing the fresh taste of the ice cream. The menu at Scuzo offers delicious popsicles and a wide variety of gelato Desserts flavors. It also has a selection of desserts such as Ice cream waffles, pancakes, milkshakes, Dessert cakes, and sundaes that will satisfy all your Dessert cravings.
Gagan Anand, Founder and Director of Scuzo Ice 'O' Magic, expresses excitement about opening a new branch in Faridabad, acknowledging that the people of Faridabad have a strong affinity for sweets and desserts. He is delighted to have discovered an ideal location there. Anand emphasizes their mission to foster and support the entrepreneurial mindset, aiming to offer guests an unforgettable and delightful dessert experience.
Scuzo Ice 'O' Magic in Faridabad is a complete dessert cafe that offers a spacious environment for customers to dine in comfortably. The cafe prides itself on having a remarkable 100% vegetarian menu, crafted using the finest fresh and natural ingredients. Scuzo Dessert Cafe upholds the company's ethical values by serving a diverse selection of desserts and both hot and cold beverages.
Scuzo Ice 'O' Magic understands its responsibility as a company and how it can benefit society with its work. Mr. Anand makes sure that their company produces reliable and health-focused products and focuses on caring for our environment. This new venue will introduce new desserts for this specific location and will also contribute to society by participating in charitable activities that will benefit the old age homes and skill India programs etc.